Amorepacific unveils a new highly effective skincare brand 'Soluderm' that offers products for 'eating & applying', or 'In & Out'.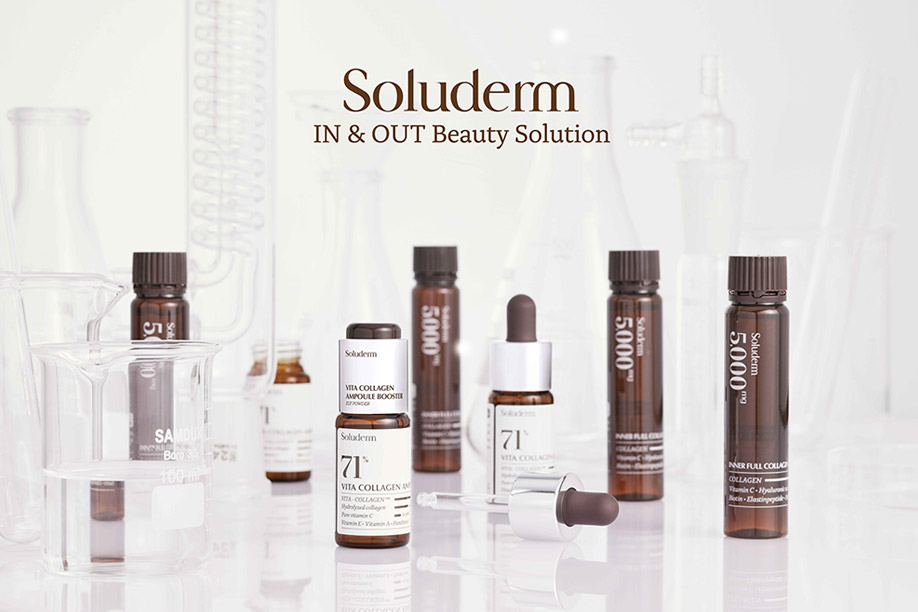 Soluderm, launched with a brand concept of 'collagen you eat and apply', is made up of two items – 'Vita Collagen Ampoule Program', which you apply to the skin, and 'Inner Full Collagen Ampoule', an ampoule you drink. By reflecting the demands of women in their 30s and 40s who want highly effective skincare at home without having to go to a dermatology clinic every time, the brand aimed to solve the real skin problems of women in their 30s and 40s from the initial stage of brand design. Influencer Lee Ji-hye, also known as 'Gwanjong Un-ni' (YouTube channel), communicated with her subscribers and actively delivered their comments and opinions to be reflected in product development.
Vita Collagen Ampoule program comes with 71.79% vita collagen (49.43% low molecular collagen + 22.36% pure vitamin C) and EGF Powder, optimized to strengthen skin elasticity. Inner Full Collagen Ampoule is an ampoule for drinking that contains a high content of 5,000mg low molecular collagen from Italy, along with supplementary ingredients of credible source including vitamin C from the UK, elastin from France, ceramide from New Zealand, and hyaluronic acid from Korea.
A member of Soluderm said, "Fundamental skin improvement requires treatment of not only the skin surface, but also the corium, which accounts for 70% of skin" and added "a general skincare routine does not deliver effective ingredients to the corium layer, and therefore, an 'In & Out' beauty routine is crucial."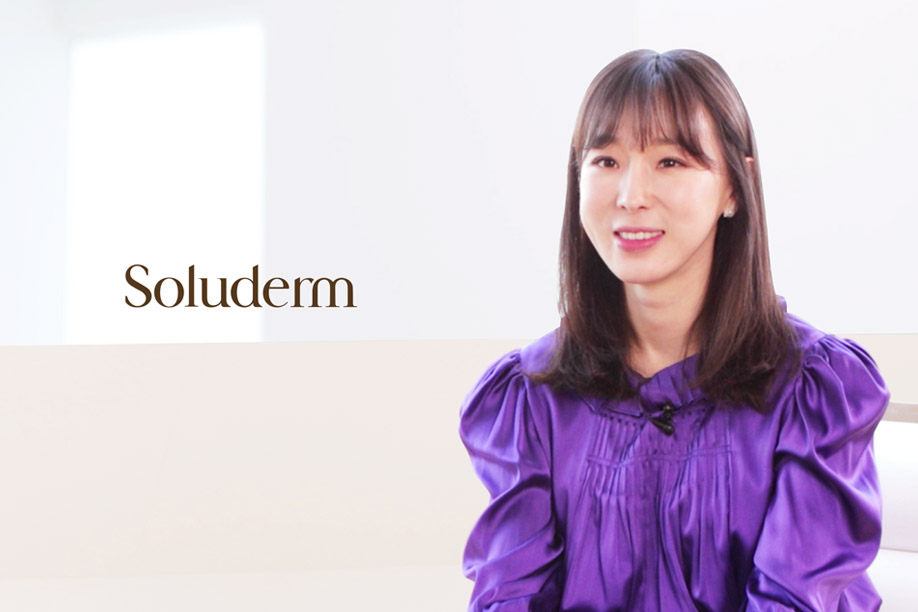 Soluderm held a launch party on January 18 via NAVER Live Shopping together with influencer Lee Ji-hye. It recorded more than 122,000 hits in only an hour, gaining a lot of attention since launch. Products are available via NAVER Smart Store and Amorepacific Mall. The brand plans to expand sales points via social selling, an approach favored by customers in their 30s and 40s.