Amorepacific unveils limited-edition product, "PROTECTION BOX", developed in collaboration with global fashion brand 'Off-White c/o Virgil Abloh™'. It is the first time the globally renowned fashion brand Off-White launches a collaboration product with a Korean company.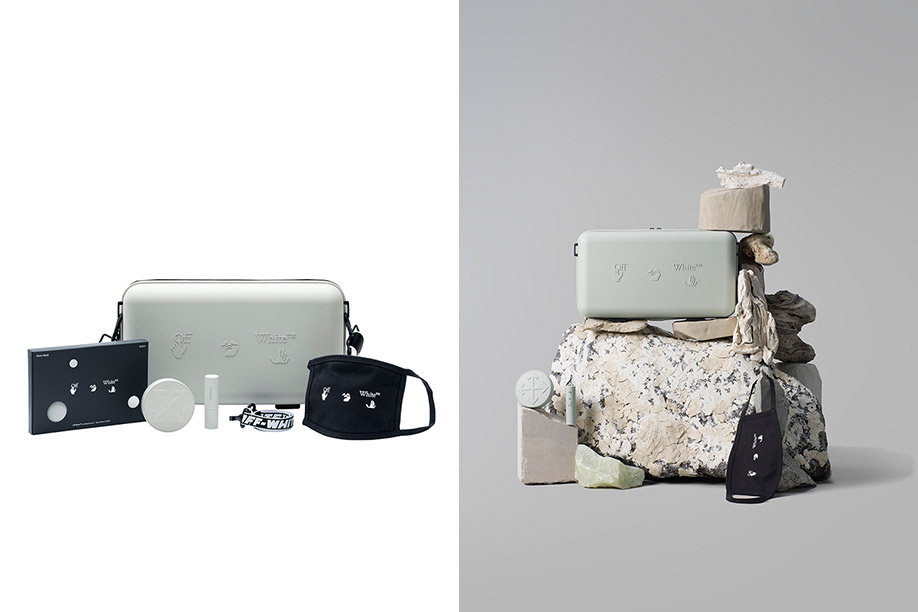 The collaboration product "PROTECTION BOX" is made up of Amorepacific beauty items (sheet mask, tone-up cushion, lip balm) and Off-White fashion items (fashion mask, mask strap, protection container). This collaboration holds the value of 'protection', which has become more critical today. The sheet mask developed with Amorepacific knowhows calms irritated skin with beneficial ingredients. The lip balm delivers moisturizing effect to dry lips, while the tone-up cushion protects skin from harmful external elements such as UV rays.
The "PROTECTION BOX", which will be launched in limited quantity, will be sold in a draw method via Amorepacific's official online shopping mall, AP Mall, starting on 10 am of February 1. It will then be released on NAVER Shopping on the 8th and at Amore Store (Yongsan-gu, Seoul), Amore Seongsu (Seongdong-gu, Seoul), and Amore Store Gwanggyo (Yeongtong-gu, Suwon, Gyeonggi-do) on the 10th. In March, the PROTECTION BOX will be additionally released in China and Japan. Customers will be able to also find the "PLAY KIT", which is Off-White's newly interpreted version of Korean traditional game Yunnori, at events celebrating the collaboration held at stores.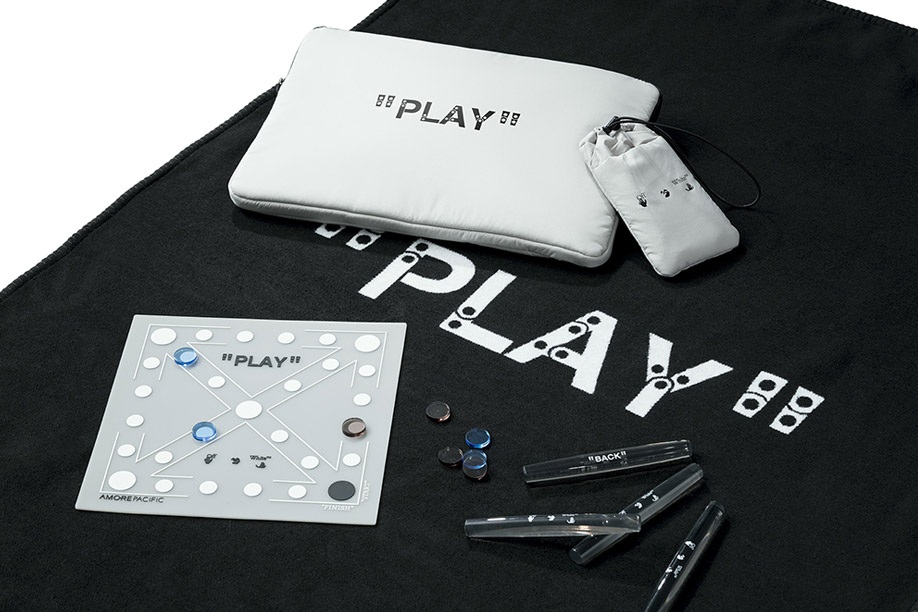 Amorepacific President Ahn Sae-hong said, "We are pleased to have the opportunity to collaborate with the globally renowned fashion brand Off-White on a meaningful subject" and added his commitment saying, "Amorepacific will continue to pursue building A MORE beautiful and healthier world based on customer-centric values."
Off-White is a brand established in 2013 in Milan, Italy. By pioneering a new fashion genre, Off-White is praised to have joined the ranks of luxury brands and is selected as one of the most popular brands in the world every year by various fashion platforms and media.