Amorepacific's sensory lifestyle brand FILLVOID opens an experience-oriented pop-up showroom at Amore Seongsu in Seongsu-dong, Seoul, from Tuesday, December 1 to Sunday, January 17 next year.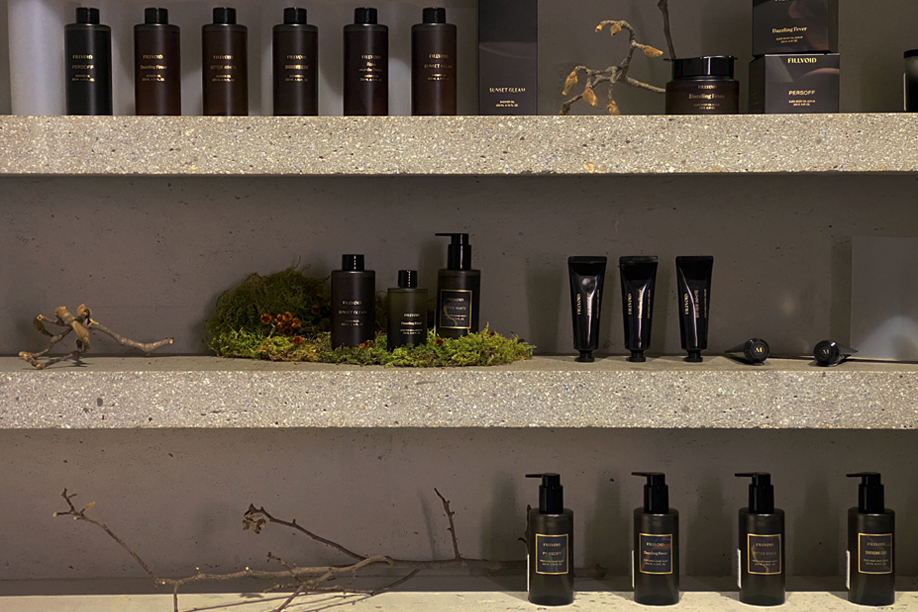 FILLVOID's pop-up style showroom is made up of a main showroom and a brand experience zone under the theme 'PERSOFF: Moment of Unveiling (the moment of meeting the true me under the social persona)'.
The main showroom, decorated with acrylic materials and lights, will provide visitors the experience of the fragrance of the brand's six prime edition products.
An event of taking photos in front of the brand's objet as a background is prepared at the experience zone. Every visitor who has participated in the event will be provided with FILLVOID hand cream and fragrance tester tags (paper air freshener), along with other brand goods they can enjoy.
Head of FILLVOID Team Ji Hye-yeon said, "To prevent the spread of COVID-19, we will be recommending visitors to use our Perfumed Hand Wash as they enter the showroom." She then added, "The showroom will not be selling products as a pop-up showroom focused on delivering our brand story and providing an opportunity to experience the brand's key products."
More information on FILLVOID showroom can be found on FILLVOID's official website and Instagram account.