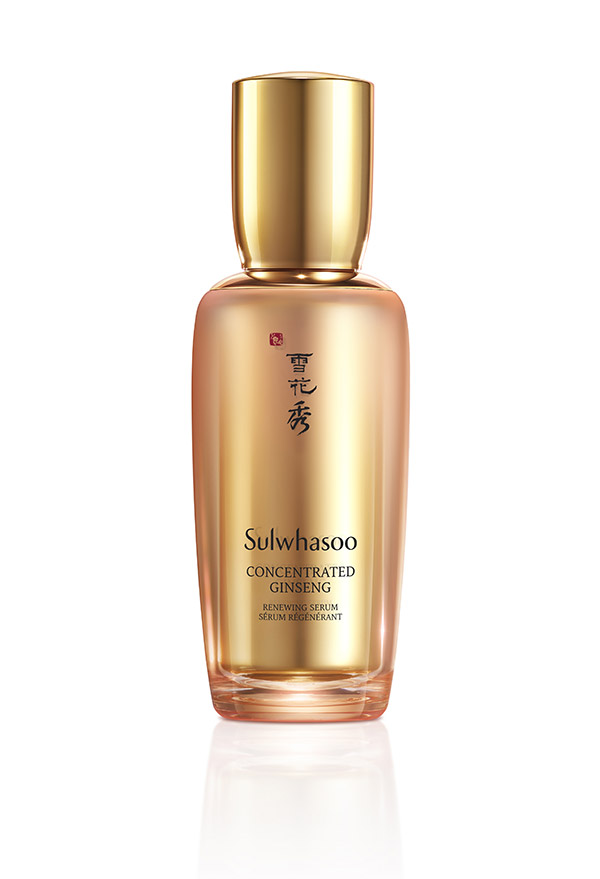 Amorepacific's 'ginseng-derived anti-aging ginsenoside applied essence' was designated as the winning product of IR52 Jang Yeong-sil Award for the 49th week of 2020.
The IR52 Jang Yeong-sil Award was first established in 1991 to commemorate the spirit of Jang Yeong-sil, a scientist and inventor during the Joseon Dynasty under Sejong the Great, and aims to create an environment that fosters the development of science and technology and promote technology development. The award is given every week for outstanding new technology-applied products developed by Korean companies or technology labs or to organizations with outstanding technology innovation achievements.
Amorepacific's 'ginseng-derived anti-aging ginsenoside applied essence', which received the IR52 Jang Yeong-sil Award, is a functional wrinkle-improving essence with stabilized highly effective skin improving ingredients found in the seeds, leaves and stems of ginseng along with ginseng-derived high potency anti-aging ginsenoside (compound K). It has applied a new-concept self-assembling emulsion capsulation technology through a crystallization control process for the first time in the cosmetics industry.
Cosmetics of a thermodynamically unstable emulsion formulation must be able to maintain the stability of its formulation during sudden temperature changes. There have been challenges in creating a self-assembling emulsion capsule that keeps its capsule form even during sudden temperature change while has the unique quick-absorbing feature of an essence formulation as well as the soft melting texture when applied to skin temperature. Amorepacific R&D Center successfully developed the optimal production environment to create even emulsion capsules through 4 years of formulation pilot tests. And the anti-aging essence formulation created based on such research was proven for its effect in improving wrinkles and its anti-aging properties increasing skin elasticity and volume through clinical tests.
The technology was applied to Amorepacific's luxury brand Sulwhasoo's product 'Concentrated Ginseng Renewing Serum', which was released in August 2018. Sulwhasoo Concentrated Ginseng Renewing Serum currently is exported to 12 markets as well as the Americas, China, and Europe. The product has led to high sales with customers showing high satisfaction with the product's outstanding anti-aging benefits and texture. It recorded KRW 35.7 billion in sales during the first two years since it was launch and became the brand's core product.
Head of Amorepacific R&D Center Park Young-ho said, "The Jang Yeong-sil award is meaningful in that our dedication in the research of ginseng, Amorepacific's key ingredient in anti-aging, and our effort in developing and stabilizing new formulation was recognized" and added "Amorepacific will continue to combine our deep understanding of the order of nature and its plants with cutting-edge technology and will continue to pursue technology innovation to deliver the best products to customers worldwide through our commitment of being the first and the best."