Amorepacific R&D Center published a research that studied the impact of wearing face masks on skin. The paper, which studied the changes to skin over time throughout a day of wearing a mask (Effect of face mask on skin characteristics changes during the COVID‐19 pandemic), was published on a SCI-grade international journal 'Skin Research & Technology' online edition on November 20.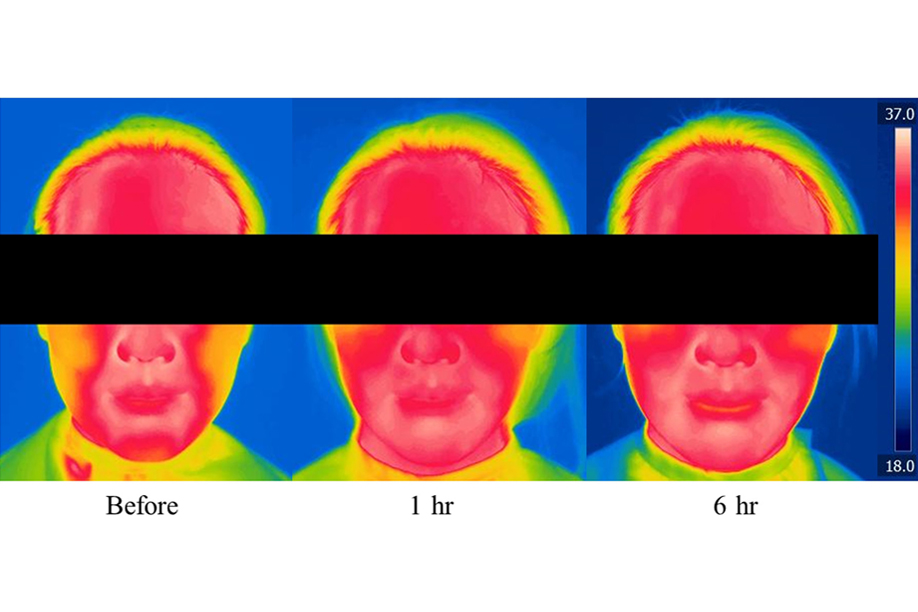 COVID-19 continues to spread across the world. Due to the high spread rate and the nature of droplet infection, wearing personal protective equipment including face masks is crucial in preventing the spread of the virus. However, at the same time, the physical irritation due to the material of face masks and the hot and humid condition inside the covering mask cause skin changes as well. Amorepacific R&D Center observed the changes to skin caused by the masks to solve skin problems that are caused by wearing them.
Research findings showed that wearing masks caused an increase in skin temperature and redness in a short period of time. Skin around the mouth, an area directly affected by the breath that stays within the mask, became dry. One might expect the damp conditions inside the mask would also help the skin stay moist, but the research confirmed that the skin around the mouth in fact become dry due to breath that became warm because of body temperature. As skin dryness continues, it can lead to skin aging by reduced elasticity or by causing wrinkles, and therefore, the area of skin that is covered by the use of mask requires appropriate moisturizing and calming skin treatment.
There have been reports of skin damage in occupations that require people to wear face masks for a long period of time such as healthcare personnel, while there has been no research on skin changes caused by mask of the general public. COVID-19 has made face masks everyone's daily necessity and these conditions may occur more in the future. The research demonstrates that the general conditions of wearing a mask can cause skin problems and that skin changes can be caused in even a short period of time due to face masks.
Amorepacific R&D Center plans to propose a solution for healthy skincare when wearing masks by applying the research findings to product development.