Amorepacific Museum of Art (APMA) extends exhibition period of its ancient art collection, 《APMA, CHAPTER TWO》, to Sunday, December 27, 2020.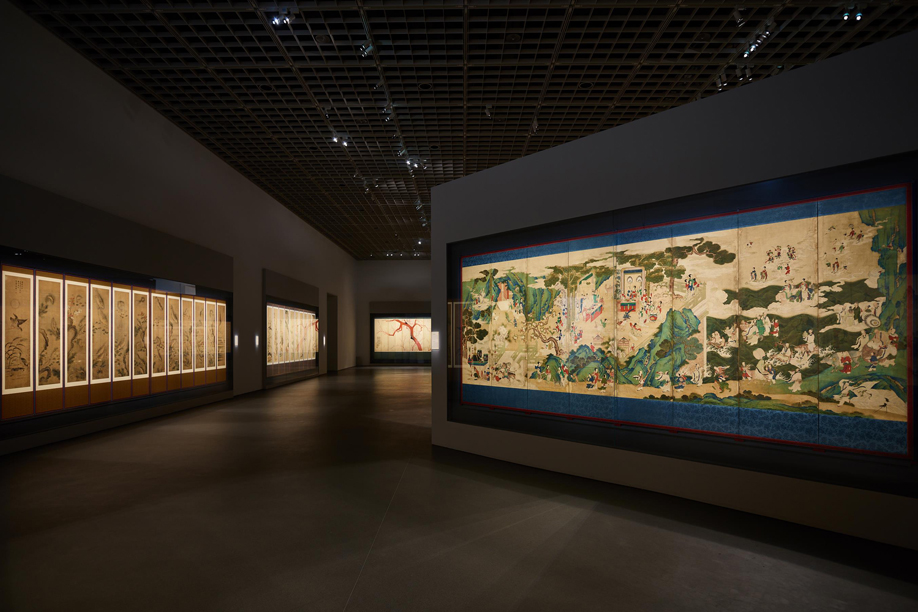 APMA opened a special exhibition of ancient art, APMA, CHAPTER TWO - FROM THE APMA COLLECTION, in July this year, displaying various ancient artworks collected over 50 years. Viewers can enjoy around 1,500 artworks across various fields, including ceramics, paintings, metalwork, and woodcrafts, in seven exhibition galleries. The exhibition also showcased government designated cultural assets such as <Water-Moon Avalokitesvara> (national treasure no. 1426), <Avatamsaka Sutra> (national treasure no. 1559), <Baekja Daeho> (national treasure no. 1441), and <Buncheong Memorial Tablet and Flat Bottle with Stamped Design> (national treasure no. 1450). Many visitors along with several public figures visited the special exhibition of ancient art and responded, "it was a meaningful experience to see the beauty of ancient artworks such as folding screen and jewelry used then" and "the collection was amazing, but the composition and display of the exhibition was especially refreshing."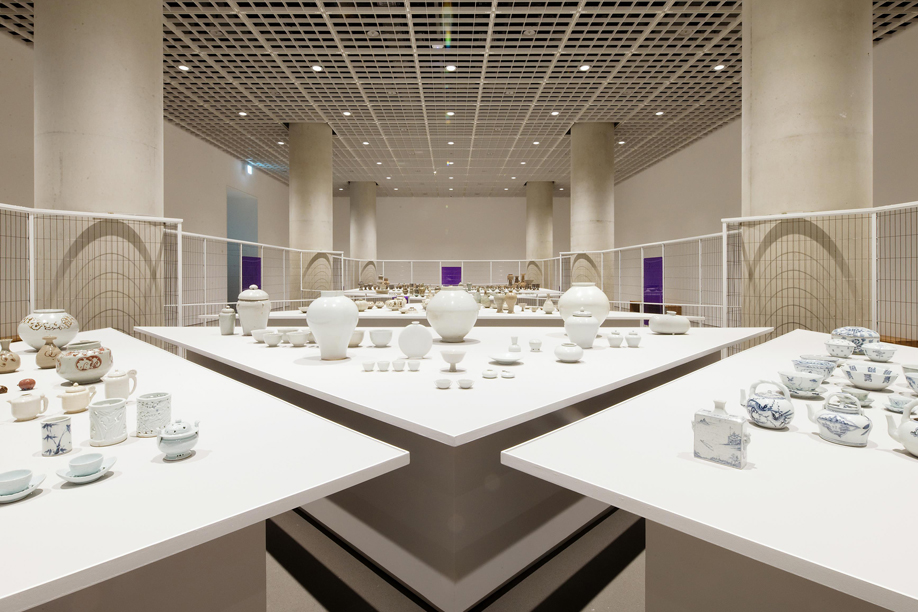 The special exhibition was closed for about two months (Aug. 25 to Oct. 19) due to APMA temporarily closing to prevent the spread of COVID-19 pandemic. It reopened on October 20 and extended the exhibition period to the end of this year (Dec. 17) to continue communicating and engaging with a wider audience through ancient artworks of various genres and an exhibition of a new perspective. The exhibition is managed by online reservation for a safe viewing and all visitors are required to wear protective masks, measure temperature, and verify identification through electronic access registry (QR code).
APMA showcased various online content such as introducing key artworks through 'ancient art collection special exhibition online' on its official social media account even when it was temporarily closed. And it continues to communicate with audience in various ways and engaging with them through beauty.
[Exhibition Overview]
- Title: APMA, CHAPTER TWO – FROM THE APMA COLLECTION
- Period: July 28 (Tue) ~ December 27 (Sun), 2020
- Opening hours: 10 am ~ 6 pm (last ticketing at 17:00), closed every Mondays
- Location: Amorepacific Museum of Art (100, Hangang-daero, Yongsan-gu, Seoul)
- Reservation: APMA official website
(http://apma.amorepacific.com)
- Ticket prices
Ticket prices
Tickets
Adults (aged 19+)
Students (aged 7~18)
Seniors (aged 65+)
Children (aged 3~6)
Men of national merit, people with disabilities
36 months or younger
ICOM card* holders
Price
KRW 10,000
KRW 8,000
KRW 5,000
Free
* ICOM card: International Council of Museums
- Contact: Amorepacific Museum of Art / 02-6040-2345 / museum@amorepacific.com