On October 22, Amorepacific Welfare Foundation (Chairman Bae Dong-hyun) held an opening ceremony of 'Seogwipo Shelter for Girls' in Jeju after remodeling the shelter as part of its 'space culture improvement project'.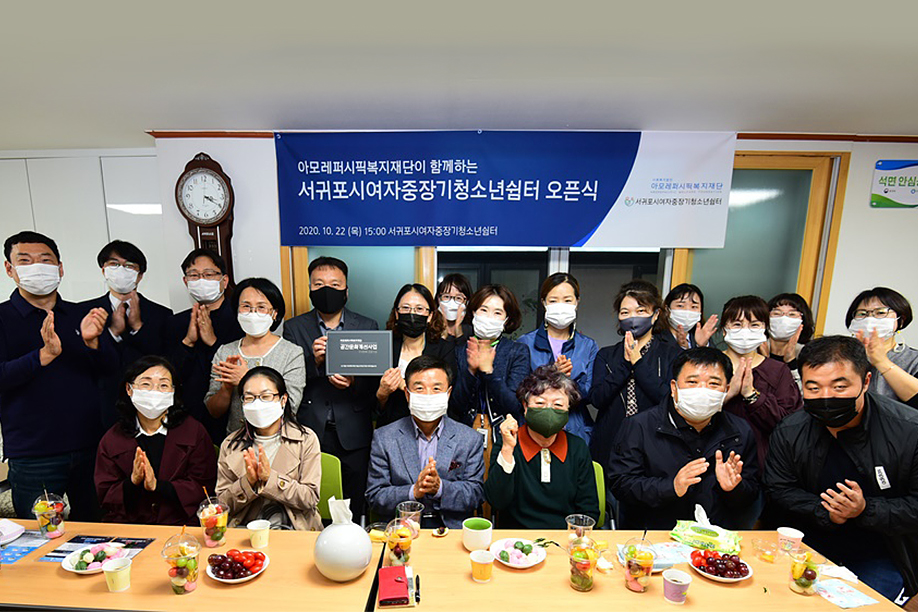 The space culture improvement project renovates facilities of nonprofit women's organizations that lack social interest and support, transforming them into safe and pleasant spaces. It began in 2005, celebrating its 16th anniversary this year. It plans to transform a total of 218 spaces by the end of this year.
The Seogwipo Shelter for Girls, where the opening ceremony was held, is the 216th organization selected by the project. It is a specialized facility that provides customized service to young girls who need protection. Through the remodeling, the facility was reborn into a complex space for the teenagers living at the facility to pursue various activities. They can watch movies in the living room and are given individual storage space. Amorepacific Interior Team took part volunteering space consultation and floor plans, while local women with discontinued careers worked on reorganizing and arranging inside facilities, adding more meaning to the project.
Director of Seogwipo Shelter for Girls Kang Eun-suk as well as members of the shelter and local figures attended the opening ceremony, sharing the achievement of the space culture improvement project. Manager Kim Tae-woo at Amorepacific Welfare Foundation said, "Spaces have a bigger influence on us due to the COVID-19 pandemic" and emphasized the direction and importance of the space culture improvement project saying, "living welfare facilities must evolve into comprehensive spaces that offer various functions and roles beyond the simple physical space."