Amorepacific received WorldStar Packaging Awards 2020 awarded by the World Packaging Organisation (WPO) for 'Laneige Layering Cover Cushion' product container. Receiving an internationally recognized award in the field of packaging is the result of a strong recognition of the level of innovation and sustainability of the container developed by Amorepacific.
Laneige Layering Cover Cushion, which was released in 2018, is designed to combine cushion and concealer in one product. It contains a concealer for base makeup in the inner space of the cushion container that was previously left unused. It also combined concealer puff and cushion puff into one, increasing user convenience. The product, inspired by how a makeup artist holds and uses a makeup palette in one hand, is light and slim making it easy to carry.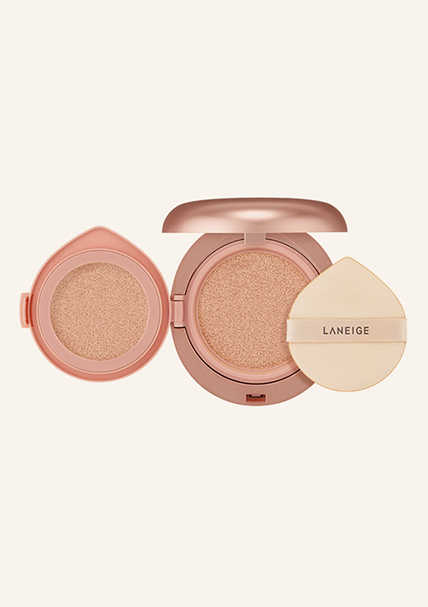 By applying an efficient container design, Layering Cover Cushion makes better use of resources by housing both cushion and concealer in one item. The container, once used, is easy to separate and recycle and comes in a paper package certified by Forest Stewardship Council (FSC), adding more green elements.
Choi Yeong-jin, Head of Makeup Research Division at Amorepacific R&D Center, said "By winning this year's WorldStar Packaging Awards after receiving the Government Award for Future Packaging New Technology last year, Laneige Layering Cover Cushion has been recognized for its best-in-class packaging technology and competitiveness not only in Korea, but also globally" and added, "Amorepacific R&D Center is committed to unveiling innovative products as a creative master making customers happy across the world."
Established in 1970, the WPO is an international organization made up of associations and companies in the field of packaging. Every year, the WPO hosts WorldStar Packaging Awards, which is an internationally renowned award in the packaging industry. This year, 321 new packaging technologies entered by 38 countries across the world were awarded at WorldStar Packaging Awards 2020. An awards ceremony was not held this year due to the outbreak of COVID-19 and trophies were delivered to the winners instead.