Amorepacific luxury beauty brand HERA won 7 awards at the GLOWPICK Beauty Awards 2020 H1 presented by GLOWPICK, a ranking and review platform for cosmetics, realizing the huge interest and support from customers.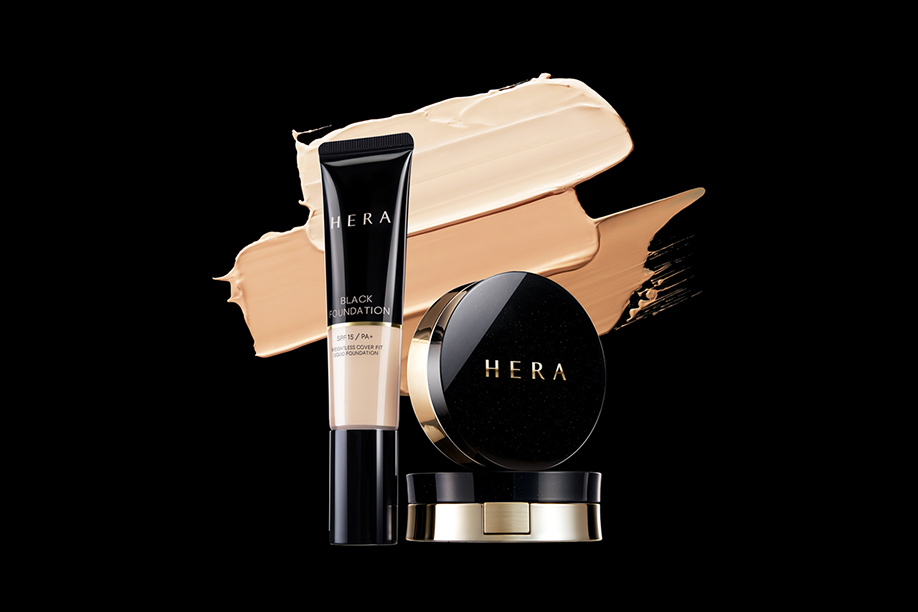 It won three awards winning the 'Winner (Best)' rank for its Black Foundation, Black Cushion, and Black Cushion Puff. In addition, HERA's Youth Activating Cell Serum, Glow Lasting Foundation, Sensual Spicy Nude Gloss, and Sensual Spicy Nude Balm were given 'Rookie' ranks, awarded to new products that have shown rapidly growing trend among the products of the year. As a result, HERA had the honor of winning 7 GLOWPICK Awards.
It is exceptional for one brand to win 7 awards for different products on GLOWPICK, which has more than 3.51 million (cumulative) consumer reviews. It is a result based on an analysis of about 370,000 consumer reviews posted during the first six months of 2020.
Black Foundation, which won the 'Winner (Best)' award, is a liquid-type foundation that closely hugs the skin delivering a chic semi-matte look with a coverage that lasts for 24 hours. There has been an increasing number of reviews that the foundation lasts long with transfer-resistant and strong coverage, which is especially perfect to use during hot summer days and when wearing face masks.
Black Cushion was chosen as 'the cushion of my life' by many customers by delivering long-lasting effect and strong coverage compared to previous cushion products, creating flawless skin tone.
Sensual Spicy Nude Balm and Gloss, both awarded the 'Rookie' award, create full and plump lips using clear colors while keeping the natural lines and texture of the lips alive. Both the sparkling Nude Balm and clear and vivid Nude Gloss were inspired by 'spices', offering a lineup of colors that are natural yet appealing to the five senses, capturing the attention of customers.
In particular, Sensual Spicy Nude Balm and Gloss sold out 7 colors out of the entire color lineup at the start of its release, signaling the advent of a new lip makeup bestseller. They both ranked no. 1 as popular lip makeup items on various online malls, including No. 1 in beauty category of Kakaotalk Gifts.
HERA's 7 GLOWPICK Award-winning products, which were loved and adored by consumers in the first half of the year, are available via HERA stores in department stores and duty free shops nationwide, AMORE Counselors, Amorepacific Mall, CHICOR, and Sephora stores.