Sulwhasoo, a luxury brand that represents Korea, is accelerating its expansion in the North American market by launching in Sephora stores in major cities of the US as well as sephora.com.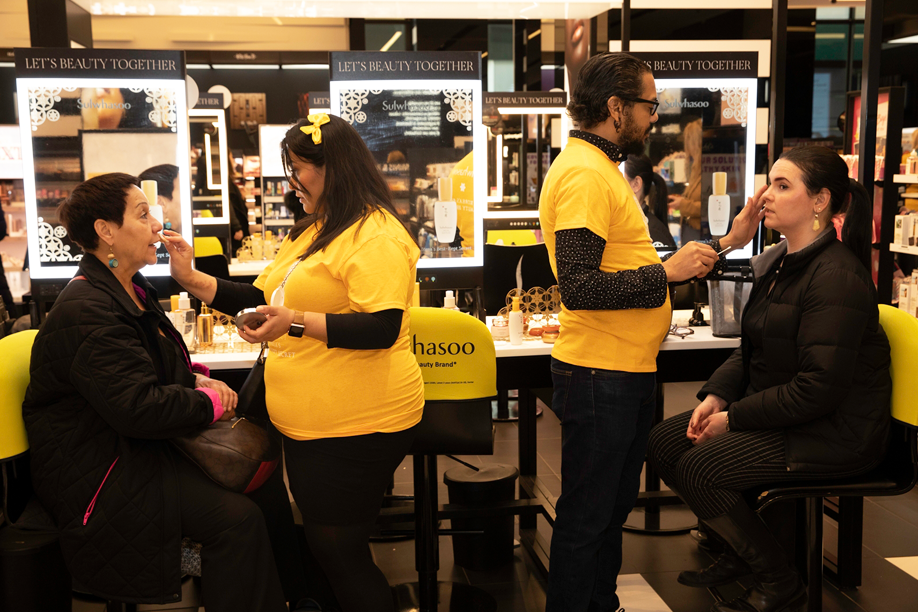 The US is currently the largest beauty market in the world, leading the global beauty trend. Sulwhasoo first entered the US in 2010 and has delivered beauty to customers in North America based on its identity as a beauty brand combining Asia's rare and precious ingredients with skin science and technology. The brand has also solidified its position as a luxury brand by opening in the best luxury department stores in major cities across the US, including New York, as well as in Canada.
Sephora owns 460 stores across the US and is assessed to be leading America's beauty trend. Sulwhasoo's decision to enter Sephora US was made to join the growth of the luxury skincare market in the US and the spread of the wellness beauty trend led by the millennials. The brand launched 16 products on sephora.com January this year. And its trial kit comprised of best-selling items, Gentle Cleansing Oil and Essential Firming Cream EX among others achieved the performance of being sold out early. Since March, Sulwhasoo officially entered 31 Sephora stores across major cities in the US, including New York, LA and San Francisco, offering around 20 items along with its main product, First Care Activating Serum EX, to more customers in the US.
Sulwhasoo plans to continue its effort to deliver its differentiated brand and products effectively in the US luxury skincare market, including through Sephora. It will also unveil various items that hold Korea's traditional colors and products in line with the wellness beauty trend as well as its First Care Activating Serum EX. Through such efforts, Sulwhasoo is committed to further strengthening its image as a luxury brand that represents Korea and achieving further performance in the digital channel.
Sulwhasoo ranked No. 1 for 9 consecutive years in the women's cosmetics category of the National Brand Competitiveness Index (NBCI) 2020 published by Korea Productivity Center and maintained the No. 1 position for 3 consecutive years in the digital customer satisfaction (Heart to Heart Index, HTHI) category announced by Korea Marketing Association. And in 2019, the brand received continued love from many customers in the US with products – First Care Activating Serum EX and Gentle Cleansing Oil – winning beauty award best product for different categories presented by key beauty magazines Allure and Elite.