Amorepacific Group was honored with winning three awards for its brands, blank, Osulloc and Innisfree, from 'iF Design Award 2020 (International Forum Design Award 2020)', a global design competition in Germany.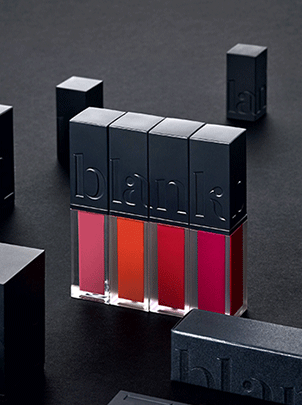 iF Design Award is one of the top three international design awards with Red Dot of Germany and IDEA (International Design Excellence Awards) of the US that grants annual awards through a comprehensive assessment of design, innovativeness and functionality in 7 disciplines in total including Product, Packaging, Communication, Concept, Service Design, Interior and Architecture.
Blank, the winner in the communication segment, is a makeup brand newly launched in 2019 for makeups that confidently reveal one's strength to express personal taste and individuality instead of thick makeups for concealment.
Blank received positive feedbacks as it communicated with customers through a combination between sophisticated yet restrained designs and compelling visuals that boldly eliminate unnecessary elements except 'natural beauty' in reflection of the brand's identity.
Osulloc and Innisfree each received an award in the packaging discipline
Osulloc won the award with its pure tea line packaging design renewed in July 2019.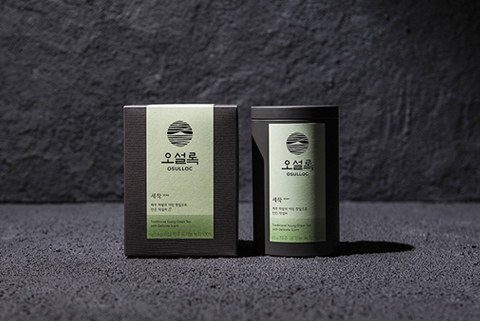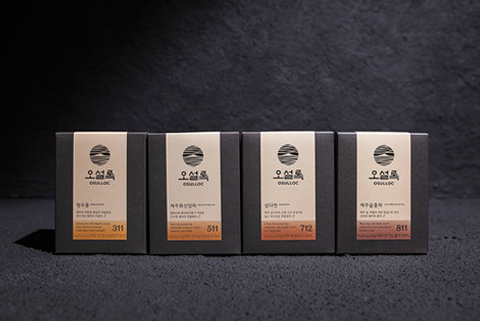 The water colors of infused tea were used on the front packaging for intuitive perception of the characteristics and level of fermentation of each tea along with brief text descriptions. Also, main features of each tea were expressed through infographic to provide customers with necessary information so that they can select and enjoy tea more easily.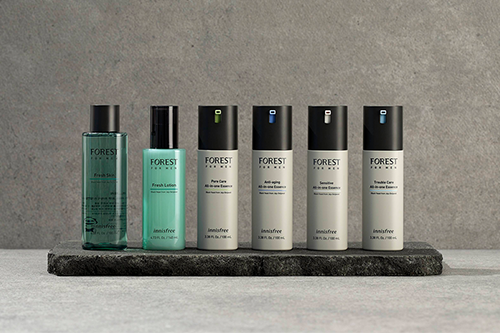 Innisfree was selected as the winner for its representative brand for men, 'Forest for Men'.
Its product container design used a stone worn away in the sea of Jeju over long time as a motif. The strong vitality of moss from Jeju Gotjawal Forest was presented via a mysterious blue hue and dark color of Jeju's basalt. Eco-friendly paper recycled from byproduct of Jeju's green tea was utilized for product boxes to convey Innisfree's unique naturalism in the designs of product containers and boxes.
Jungwon Heo, Senior vice president of Amorepacific's Design Center says, "Amorepacific's designers have manifested designs that capture the identity of each brand and characteristics of each product and we are pleased that such designs have received international recognition. We will continue to put thoughts into designs and make various attempts to cement brand images through creative and beautiful designs."