Amorepacific Group entered into a strategic partnership with American cosmetics brand 'Milk Makeup'.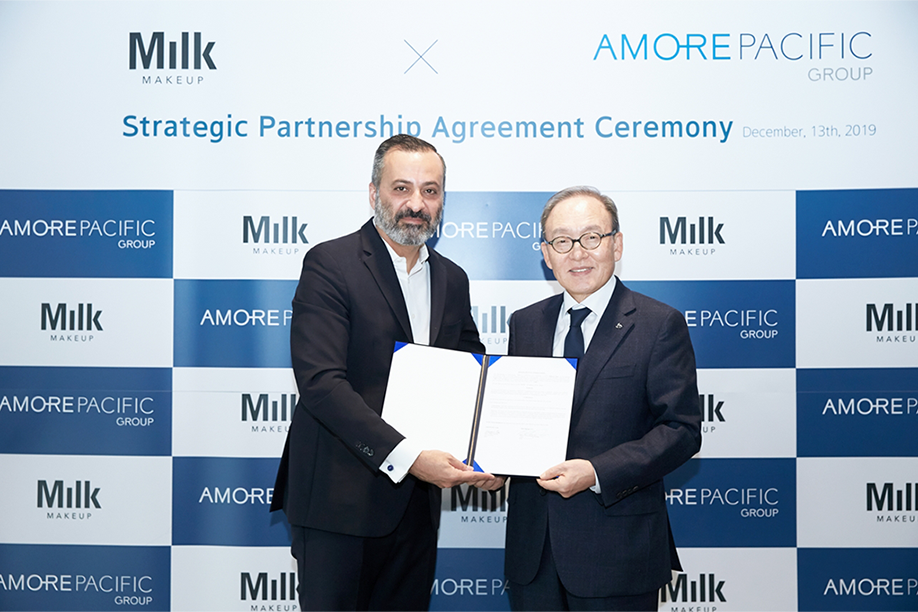 Milk Makeup is a New York-based cosmetics company established in 2015 and a fast-growing brand under 'clean beauty' philosophy delivering cruelty-free and 100% vegan products to consumers. The brand offers its products through Sephora in the Americas and major countries in Europe as well as Cult Beauty in the UK.
Through the partnership, Amorepacific Group agreed to collaborate in various fields including marketing and sales with Milk Makeup, which has gained huge popularity among the millennials and Generation Z in a short period of time. It also plans to support Milk Makeup's expansion in the global market based on the company's long history and experience in entering global markets.
Amorepacific Group President Bae Donghyun said, "Milk Makeup is a brand loved by millennial beauty lovers with its innovative formula and clean ingredients" and added, "taking this partnership agreement as an opportunity, Amorepacific Group plans to actively support Milk Makeup in entering Korea and expanding on the global stage."
Milk Makeup official said, "We are happy to enter into a partnership with Amorepacific Group, which has nurtured countless international brands over the course of its 70-year history. We look forward to growing together, sharing core capabilities and knowhows between the two companies."
To solidify this partnership, Amorepacific Group made an equity investment in Milk Makeup in November (investment advisory by Ohana & Co.).