Amorepacific Group celebrated its 74th anniversary of establishment. Chairman & CEO Suh Kyungbae delivered a message of 'enjoying new exciting changes and making bold new challenges', while emphasizing the importance of customer-centric management, accelerating entering the global stage, sustainability management and creating a happy workplace in his congratulatory remarks.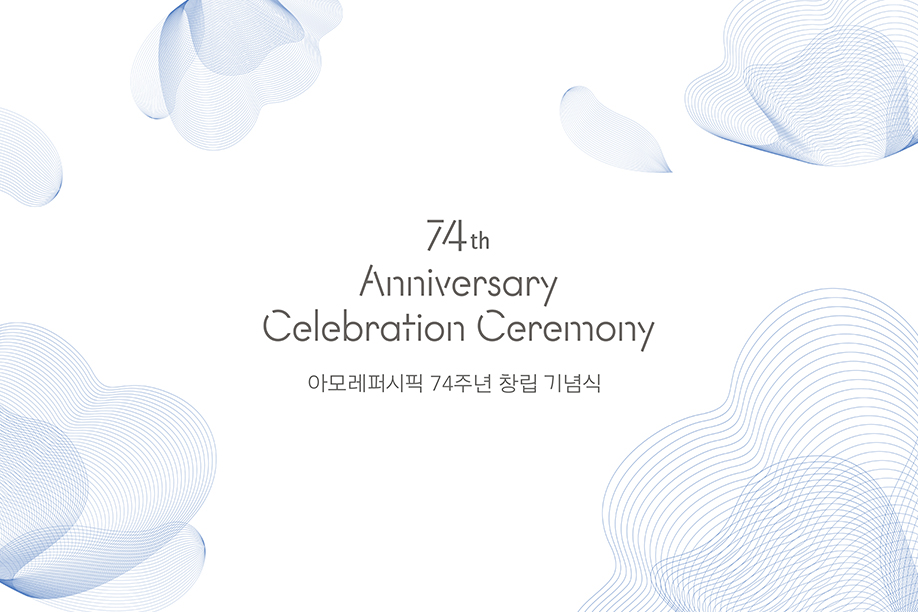 On September 5, Amorepacific Group held the 74th anniversary of establishment ceremony with about 450 guests, including employees from Korea and overseas, partner company members and families of awardees at its headquarters in Yongsan.
At the ceremony, Chairman & CEO Suh Kyungbae urged "we must continue to be a company that always puts customers first." He emphasized this by adding, "we must create innovative products that customers want, deliver unique customer experience, and achieve digitalization that follows where our customers' hearts are headed."
In addition, Chairman & CEO Suh stressed that the company plans to accelerate growth in China, ASEAN countries and India, countries which continue to achieve solid growth, pointing out that "the biggest driver of global cosmetics industry for the next 5 years will be the Asian markets." He also declared his commitment saying, "I will actively pursue sustainable consumption and production and promise to lead the company into becoming a place where members grow and a good company to work together."
This year's ceremony was more significant in that 140 family members of employees with 10 years of service were invited. The ceremony included a moment of recognizing long-serving employees for their dedication and passion in front of their families, expressing gratitude and celebrating their accomplishments. Chairman & CEO Suh Kyungbae extended his gratitude to the families of long-serving employees attending the ceremony saying, "next to our long-serving employees, who have played a critical role in the growth of our company, there was the unsparing love and support of their families who were always there." An event of creating and displaying caricatures of family photos of employees with 10 years of service was held at the Amore Garden on the 5th floor of Yongsan headquarters before the ceremony, which gained huge response from employees.
Amorepacific Group, which was established on September 5, 1945, has grown into a beauty company that represents Asia under its vocation of 'creating a more beautiful and healthier world'. It has led the growth and development of Korea's beauty industry by establishing Korea's first cosmetics research lab, exporting cosmetic products, and launching oriental cosmetics. Since the 2000s, the company has also targeted to expand on the global stage beyond Asia, including markets such as Europe and North America, through making bold decisions. And it has dedicated to various CSR activities based on three pillars – women, natural ecosystems, and culture – in order to fulfill its duty as a responsible corporate citizen.