September 6 is 'Recycle Day'. It was designated in 2009 by Korea's Ministry of Environment to raise awareness that 'waste is also a valuable resource' and to emphasize the importance and meaning of practicing recycling or 'resource circulation' in our daily lives.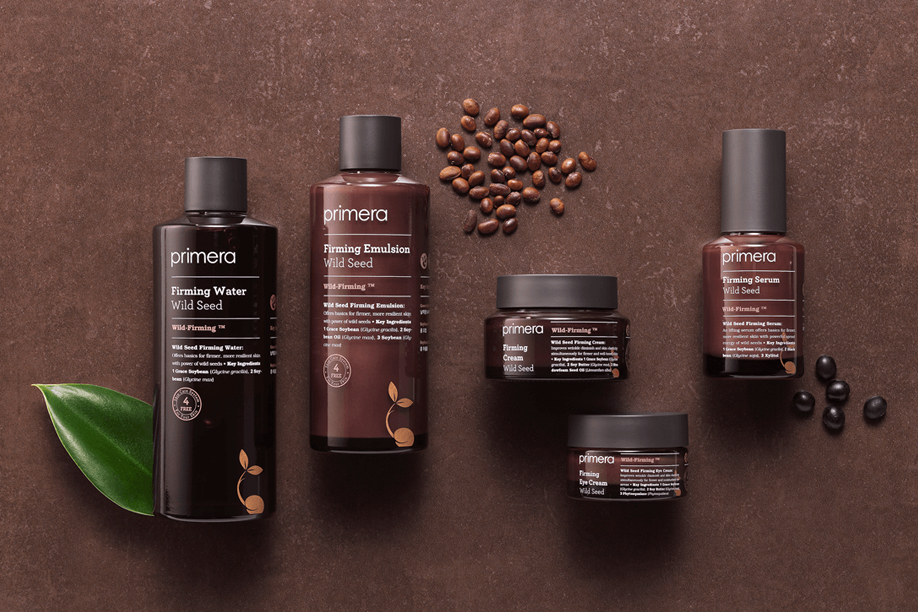 We must save the use of resources by using reusable resources and recycling waste. This is because the Earth's resources are limited, and if we continue to develop products without saving our resources, there will come a day when they are all depleted. As such, the beauty industry is also turning to focus on the 'sustainability' of resources, putting efforts into developing products that consider resource circulation and recycling.
Amorepacific Group is dedicated to improving the recyclability of product content and packaging, including plastic, across its entire process from production to disposal of product. Since 2018, the company started to use FSC-certified paper materials as buffer materials instead of plastic bubble wrap in its distribution centers in Korea. And it has applied materials made with collected and recycled empty containers in making new cosmetic containers.
In September, Primera relaunched its 'Wild Seed Firming Serum Special Set' in eco-friendly sustainable packaging. The set uses a fabric case with a zipper instead of the conventional disposable box container to reduce the use of disposable materials. This amazing fabric pouch with a handle can be repurposed in consumers' everyday life. The packaging also uses a biodegradable paper holder made from 100% sugar cane byproduct instead of a plastic holder. In celebration of 'Recycle Day' on September 6, Primera also opened a special event that offers gift cards to customers who post a picture of Primera's sustainable product purchased from Amorepacific Mall along with a tumbler on Instagram from September 5 to 15, leading the industry as an eco-friendly brand.
The company is also pursuing to improve the recyclability of plastic containers on top of reducing the use of plastic overall. Happy Bath, for example, released 'Perfume Body Wash' in a colorless transparent container that contains 26.5% plant-derived plastic. The design considers the fact that colored plastics are more difficult to be separated as recyclable material, therefore ending up in the incineration plant or a landfill. The brand applied a contracting label that is placed on the container without using any adhesive, allowing and enabling customers to take part in eco-friendly recycling effort with just a simple gesture of removing the plastic along the perforated line on the label.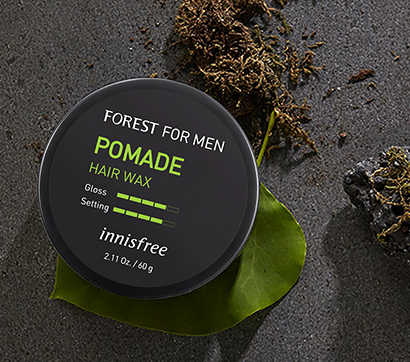 In June, Amorepacific signed an agreement with global eco-friendly company, TerraCycle, to systematically recycle empty plastic bottles. Starting from Innisfree in 2003, Amorepacific Group collected cosmetic containers amounting to a total of 1,736 tons by 2018 and is studying various recycling methods that can minimize containers' damage to the environment. In addition, the company has led its eco-friendly CSR activity, 'Greencycle' campaign, which recycles empty cosmetic bottles or upcycles them into creative artwork. Innisfree has used recycled plastic created through Greencycle in its 'Forest Hair Wax', to use discarded resources as new resources. There is also a case where a resource that can easily be overlooked and discarded was reborn as a new beauty ingredient by identifying a new value of the resource. For example, Innisfree secured the byproducts of barley and wheat after brewing beer from Jeju Beer Company and used them as product ingredients. Extract of brewers' grains, which are effective in exfoliating and removing impurities from the scalp and body, was reborn as 'Jeju Beer Upcycling Line'.
Amorepacific Group is committed to contributing to the achievement of 2030 SDG (Sustainable Development Goal) 12 'Responsible Consumption and Production' adopted by the UN General Assembly in 2015 through these activities that improve resource circulation. The Group, in particular, continues to strengthen positive impact on society, while minimizing the environmental impact of products, such as through revising the standards of developing sustainable products by reflecting the changes of global trend and related laws and regulations.