Premium tea brand 'Osulloc' that represents Korea will be launched as an independent corporation. Osulloc Corporation will be launched as a subsidiary that is owned 100% by Amorepacific Group, incorporated into the Group in September this year, while beginning its independent business activities on October 1.
The official launch of Osulloc as an independent corporation is to further solidify the brand's prestige that has been built for 40 years as the best premium tea brand by further strengthening the expertise and efficiency of Osulloc business, which has been managed as a division of Amorepacific until now.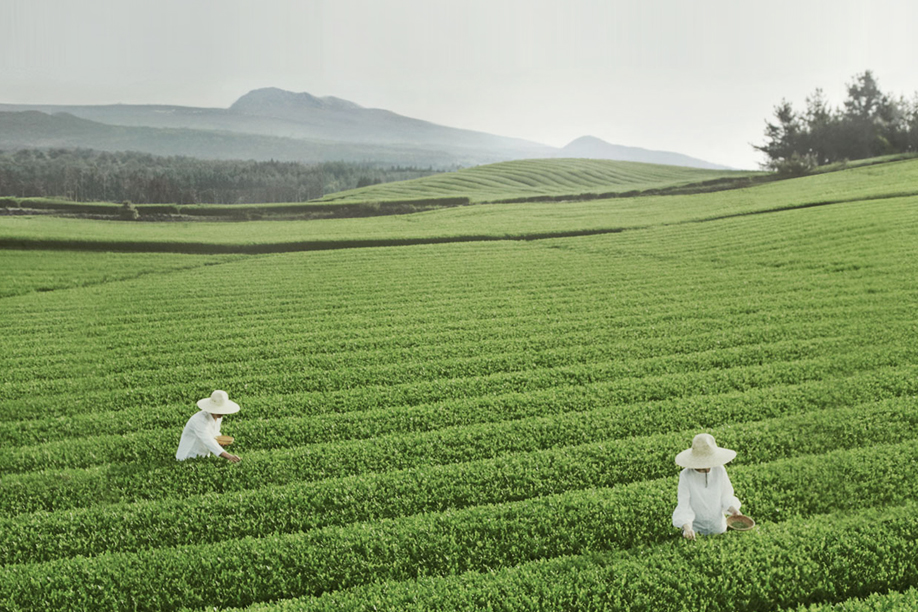 The history of Osulloc began in 1979 when Amorepacific Group founder Suh Sungwhan first cultivated the wastelands of Dosun region, southwest to Hallasan Mountain, Jeju. He investigated the site more than one hundred times, studied and poured over thousands of domestic and overseas research papers, and removed the rocks and scrubs of the barren land. The one million pyeong (approximately 3.3 million square meters) fertile green tea field he cultivated as a result of his dedication became Korea's key green tea producing area as well as a tourist attraction, leading the growth of the local community in Jeju. Furthermore, green tea leaves produced in the organic Osulloc tea fields of Seogwang Tea Garden, Dosun Tea Garden, and Hannam Tea Garden have led to the revival of Korea's intrinsic tea culture as the Osulloc brand representing the 'Oh!' (interjection) of admiring the great spectacle of the green tea fields (綠) and the view of the Hallasan summit covered in snow (雪).
For the past 40 years, Osulloc has continued its journey with the determination of providing eco-friendly and healthy green tea by combining its longstanding experience in tea cultivation in Jeju's nature and scientific research. Commitment in pursuing eco-friendly organic cultivation technologies led the brand in becoming an internationally recognized brand by obtaining major organic certifications, including the United States Department of Agriculture's USDA-NOP and Europe's EU-Organic.
Osulloc, which offers its Masters tea line of the highest quality such as Jeju Freshly Harvested Tea to Blending tea line adored by young customers, engages with its customers through Tea Museum, Tea House, department stores, duty-free shops, directly-managed malls and major malls that it has entered. Osulloc Corporation plans to strengthen its core competitiveness as part of its continuous medium to long-term efforts as an independent organization and continue its effort to provide the best customer experience along with Korea's intrinsic tea culture to customers worldwide.
Osulloc Corporation CEO Seo Hyuckjae said, "Osulloc was born out of the beautiful dedication of the founder to revitalize Korea's intrinsic tea culture and successfully popularized our green tea. Now, we will elevate its status in the world. We will solidify the status as a premium tea brand that represents Korea and is loved by customers worldwide through a more efficient management of the organization and a rigorous, responsible management."