Amorepacific's HQ building was announced the winner of Best Tall Building 100-199 Meters by the 2019 CTBUH Awards. It is the first building in Korea to be recognized by the prestigious CTBUH Awards Program, which is presented by the Council on Tall Buildings and Urban Habitat (CTBUH).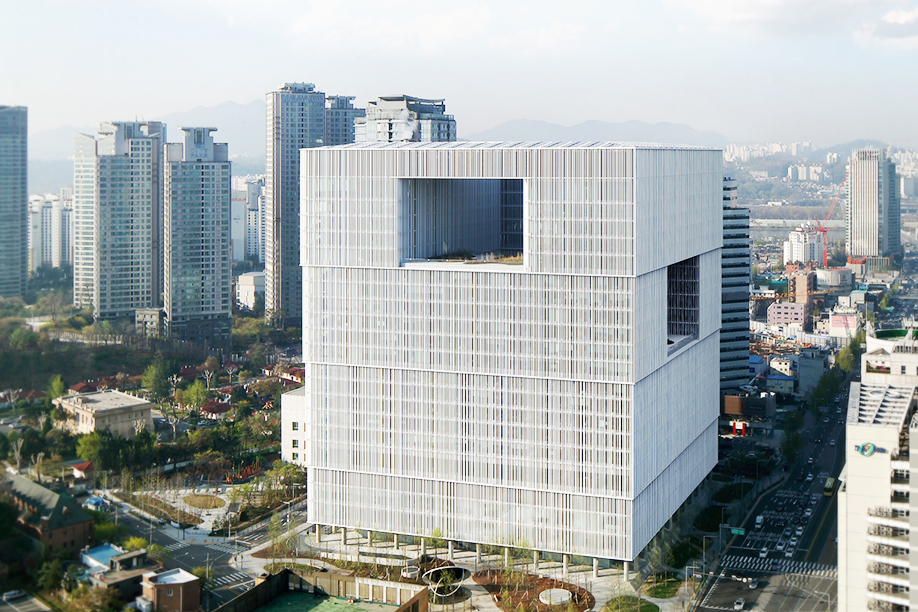 Celebrating its 50th anniversary this year, CTBUH is an international organization for tall buildings and urban architecture. With industry leading companies as its members, the council announces the winners each year through a conference held in major cities around the world. This year, the award conference took place in Shenzhen, China under the title '2019 Tall + Urban Innovation' from April 8 to 10.
In addition to winning this year's Best Tall Building 100-199 Meters, the category which is the most competitive with the largest number of entries, Amorepacific's HQ building also won the Best Interior Space Award and was among the finalists for the Best MEP Engineering Award.
In presenting Amorepacific's HQ building with the awards, CTBUH commented, "This building suggests a new standard for tall buildings by proving the possibility that tall buildings can improve the quality of communication between nature, city and people." Higher credits were given to the fact that the building focuses on the values that its space created, rather than boasting heights or trending designs.
Completed in October 2017, Amorepacific's HQ building features 7 floors below ground and 22 floors above ground with a total floor area of 188,902.07m², and occupancy of 7,000 people. Designed by the world-renowned architect David Chipperfield, the building materializes a space where employees and the local community can communicate and coexist.
One of its key features is the three 'roof gardens' created inside the building. The spaces in the 5th, 11th and 17th floors were carved out to accommodate these indoor gardens where employees can stay close to nature and connected to each other. The façade of the building, inspired by the wooden shades, creates optimal working spaces by allowing daylight to filter into its depths.
Amorepacific's HQ building was previously acknowledged for its architectural excellence and distinguished design with multiple prizes from the 2018 Korean Architecture Awards, 2018 Korean Institute of Architects Awards, and the 2018 Korean Landscape Culture Awards.