Amorepacific Group joined Earth Hour 2019, a worldwide lights-off campaign organized by the World Wide Fund for Nature (WWF), for the first time.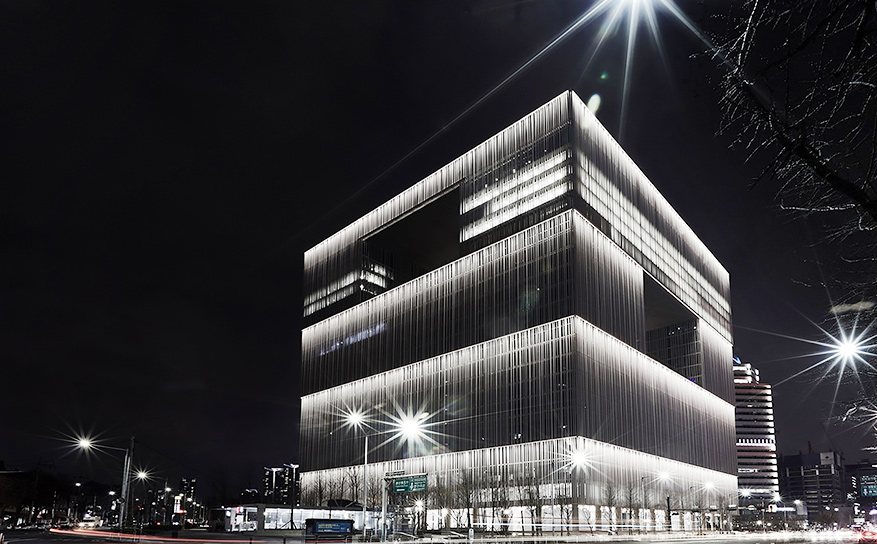 Amorepacific Group joined the lights-off event at the Global Headquarters in Yongsan-gu, Seoul, as well as the R&D Center and the L&D Center in Yongin and 4 regional business divisions for one hour from 8:30pm on March 30. The event added more meaning with Samil PwC, a tenant company, joining the lights-off at the Global Headquarters. This year's lights-off campaign achieved a result of reducing about 2.4tonnes in greenhouse gas emissions.
The worldwide lights-off campaign 'Earth Hour' is held annually from 8:30 to 9:30pm on the last Saturday of March that started with the purpose of recognizing the risk of climate change and preserving our planet's environment.
Senior Vice President Oh Jeonghwa of Amorepacific Group Sustainability Management Division said, "As a responsible global corporate citizen, Amorepacific Group joined the worldwide lights-off campaign for the first time to recognize and act on the severity of climate change with all members," and added, "We plan to identify various reduction technologies to reduce energy consumption and greenhouse gas emissions and engage in activities to respond to global climate change."
As part of sustainability management, Amorepacific Group is dedicated to continuously reducing greenhouse gas emissions generated in the overall production process and business activities through introducing new and renewable energy and making efficient use of energy. The Amorepacific Group Global Headquarters, particularly, is a building certified as the 'highest grade in Green Standard for Energy and Environmental Design (G-SEED)' and 'first grade in Building Energy Efficiency Rating' among Korea's eco-friendly building certiciations. It is designed to save 37.6% in energy against estimated energy demand by introducing various eco-friendly systems. The group also actively utilizes idle spaces in places of business nationwide to produce photovoltaic energy.