Korea's largest beauty company Amorepacific Group (hereinafter Amorepacific) announced plans to accelerate growing its business in Thailand by launching the professional makeup brand 'Espoir' in the Thailand market.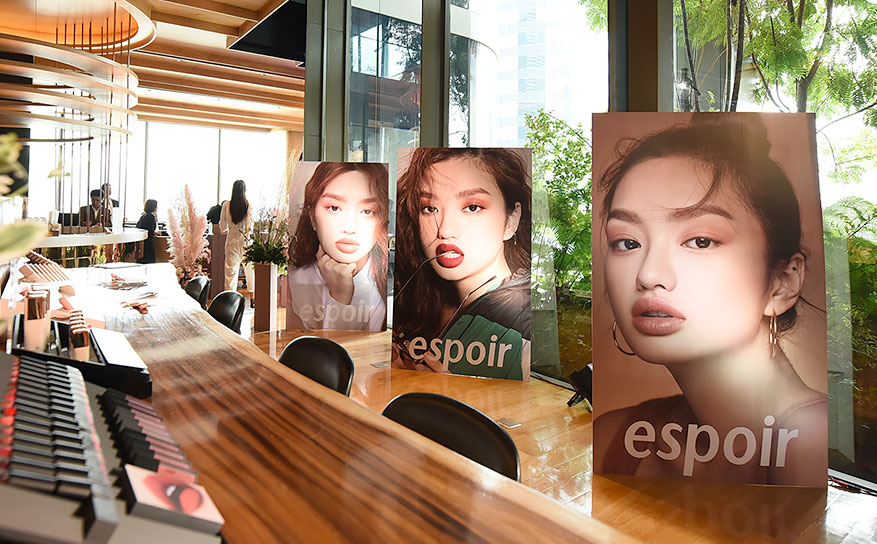 Amorepacific has expanded and continuously grown its business in Thailand centered around its global champion brands – Sulwhasoo, Laneige, Mamonde, Innisfree, and Etude House. This time, the company has further promoted its business in Thailand based on a more diversified brand portfolio by additionally launching the professional makeup brand Espoir.
Espoir chose Thailand as the first official country to expand into on the global stage and officially launched in Thailand's No. 1 high-end drugstore Eveandboy's Siam Square One (SQ1) Shopping Mall store and Asok Station Terminal21 Shopping Mall store on January 10. Thailand's cosmetics market is the largest market in ASEAN, one of Amorepacific's main globally strategic regions. Consumers of Thailand are also highly interested in K-Beauty. To this end, Amorepacific successfully held a pop-up store event last year in align with the local needs of Thailand for Espoir's product competitiveness and Korean cosmetics brand. And with the positive feedback and request for an official launch of the brand made by Thailand customers, Espoir has officially entered the Thailand market.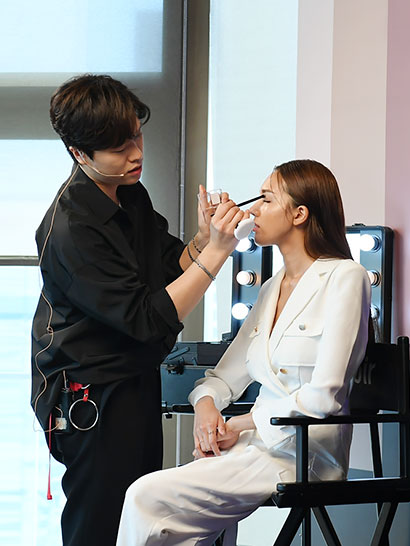 Since its birth as a brand specializing in makeup products in 2014, Espoir has been a beloved professional makeup brand representing Korea, delivering unrivaled color palettes and selected makeup know-hows. The brand proposes makeups that make customers stand out as 'their true selves' based on the know-hows of professional artists. It will fulfill the needs of not only Korean but also Thailand customers, who pursue trendiness and sophistication, through the shades and textures of foundation customized to Asian women's skin tone and innovative products with a deep range of color spectrum.
Eveandboy stores will offer about 130 innovative Espoir products, including the 'Dewy Face Glow', a base product containing hyaluronic acid which captures moisture particles on the surface of the skin and reflecting light to create a natural glow; the 'Lipstick No Wear', a lipstick that delivers a completely natural and light application, vivid and powerful color, amazingly easy drawing, and long-lasting effects through Magnetic Fitting Technology; and the 'Pro Tailor Foundation Be Silk / Be Glow', a foundation that applies lightly but offers great coverage while closely hugging to the skin.
Espoir plans to expand channels after settling in the Thailand beauty market by entering 8 Eveandboy stores and online malls in phases this year. And it is also reviewing to expand into other ASEAN countries in the future.
Head of Amorepacific Thailand Choi Woong said, "I am very pleased to be able to introduce Korea's major professional makeup brand Espoir in Thailand, ASEAN's largest beauty market" and added, "Amorepacific will continue to grow in Thailand based on a further strengthened brand portfolio in the market along with the launch of Espoir."
Amorepacific Group is Korea's largest beauty company with a history of 74 years, leading K-Beauty in North America, Europe and Asia. Amorepacific, which ranked among the 100 World's Most Innovative Companies by Forbes for 4 consecutive years, has developed innovative products that did not exist before such as the 'Cushion', 'Sleeping Mask', and 'Boosting Serum' based on its unique corporate philosophy of 'Asian Beauty' and customer-centered innovation technology. These products have expanded to create their own new beauty categories in the global beauty market, completely changing the beauty lifestyle of women worldwide.
About Amorepacific
Since 1945, Amorepacific has had a single, clear mission: to present its unique perception of beauty – namely what it calls 'Asian Beauty' – to the world. As Korea's leading beauty company, Amorepacific draws from its deep understanding of both nature and human to pursue harmony between inner and outer beauty. With its portfolio of over 20 cosmetics, personal care, and health care brands, Amorepacific is devoted to meeting the various lifestyles and needs of global consumers around the world: Asia, North America, and Europe. Amorepacific's research hubs located around the world are dedicated to sustainable R&D that combine the best of natural Asian ingredients and advanced bio-technology. With its world-class products, Amorepacific is acclaimed for the innovative ways in which it is transforming global beauty trends.