Amorepacific Group (Chairman & CEO Suh Kyungbae) launched its luxury brand Amorepacific in both Australia and New Zealand at the same time, expanding its presence in the Oceania market.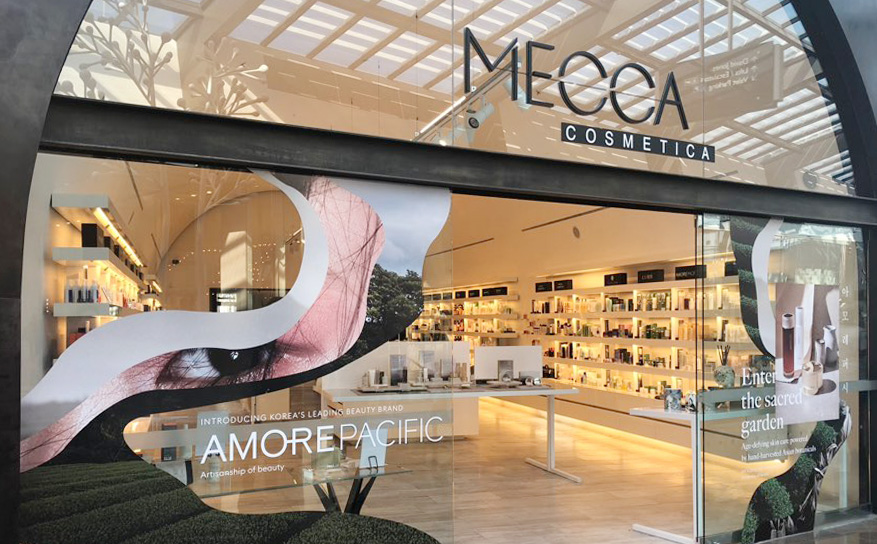 Luxury brand Amorepacific, which shares the same name with the company, was released in 44 Mecca Cosmetica offline stores across Australia and New Zealand and 2 online malls on October 3. Even to Mecca, a major beauty distribution channel in Australia, Mecca Cosmetica is known as a store chain mainly visited by consumers of luxury brands.
Amorepacific is showcasing high-end products with the technology of Amorepacific Group, centered around Jangwon No. 3, a new green tea variety cultivated in Jeju Dosun Tea Garden exclusively for the use in skincare. Because of such features, Amorepacific is considered to be a brand with the most optimal conditions to target the Oceania luxury beauty market, where consumers are interested in cosmetics ingredients and the cosmetics consumption per consumer is high. The brand plans to target the customers of Australia and New Zealand through key products such as Time Response Skin Reserve Creme and Vintage Single Extract Essence.
According to the market research agency Euromonitor, the Oceania beauty market is expected to experience a fast growth in the luxury skincare category. In addition, it is known that the Oceania consumers, who prefer healthy skincare and natural-looking makeup due to its climate with strong UV rays, are very interested in luxury skincare.
Amorepacific Group has contemplated entering the Oceania market by analyzing the Oceania cosmetics market and its consumers over the past few years. And Amorepacific Group, which established Amorepacific Australia early this year, launched Langeige in March in Australia's Sephora and continued to launch innisfree in June and Amorepacific in October, accelerating its entry and expansion into the Oceania market.
Langeige is achieving successful records such as the Lip Sleeping Mask becoming No. 1 in sales in Australia Sephora's mask category. Langeige also currently sells via New Zealand Sephora's online mall and plans to expand its customer contact point to New Zealand Sephora's offline stores next year. On the other hand, innisfree, which opened its No. 1 store in Melbourne, Australia in June this year, is receiving great response with more than 400 local customers waiting in line at the store on the first day of its opening. The brand plans to open 2 more stores in Melbourne alone by the end of this year.
Head of Amorepacific Australia, Caroline Dunlop said, "I am very pleased that we can offer Amorepacific, a brand that combines the beauty philosophy and technology of Amorepacific Group, to customers in Australia and New Zealand," and added "I hope to deliver the essence of Asian Beauty to many customers in the Oceania market through various brands of Amorepacific Group that are leading the global beauty market trend."