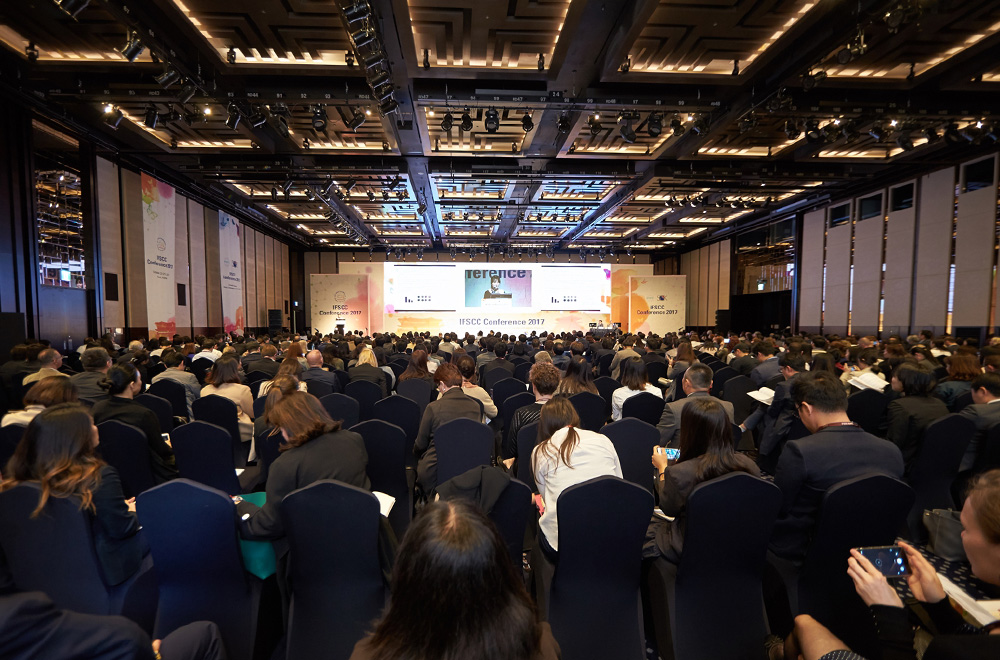 Eunbi Ko, a researcher of Amorepacific R&D Center, became the winner of the "Host Society Award" at the 24th Conference of the International Federation of Societies of Cosmetic Chemists (IFSCC Conference 2017) in Grand Intercontinental Seoul Parnas in Samseong-dong, Seoul on Wednesday, 25th October.
IFSCC is the world's largest cosmetic society, founded in 1959 to promote international technology exchange and cooperation between cosmetic chemists and engineers around the world. To support interactions and facilitate global cosmetic research, IFSCC prizes latest outstanding research outcomes in its annual conference. In IFSCC Conference 2017, which took place from October 23 to 25, IFSCC announced winners of three awards, namely: Johann Wiechers Award (awarded to the presenter of the most meritorious podium presentation); Poster Award (awarded to the author of the most meritious paper presentation); and Host Society Award (awarded to the host country speaker with the most exceptional thesis).
Eunbi Ko, a researcher at Amorepacific Corporation, won the award for presentation of her thesis entitled "Genotype-Phenotype Interaction Analysis of Skin Properties via Genome-Wideassociation Studies in 411 Korean Females." Her thesis, which explored the correlation between genotype and phenotype to discover the possibility of personalized solutions that cater to skin aging conditions and genetic attributes, was commended for its innovativeness and feasibility.
Amorepacific Corporation, in keeping with the founding Chairman Suh Sung-whan's belief that scientific and technological prowess is a prerequisite for becoming a globally renowned company, launched a cosmetic laboratory for the first time in the Korean cosmetic industry in 1954. Since then, the company has been devoted to creating the "Asian beauty," its unique perception of beauty, based on its relentlessly pioneering spirit and creativity, and will remain dedicated to its research to offer the finest beauty and health solutions to the world.
IFSCC Conference 2017, held for the second time in Korea since 2003, was attended by more than 1,000 participants from 30 countries. It had 23 podium presentations and approximately 325 poster presentations, along with a prior workshop themed around Korea's innovative cosmetic products as well as profound discussions on latest cosmetic research.