On November 25, 2017, Aestura Corporation, a subsidiary of the Amorepacific Group, named Zhejiang Wansheng Pharmaceutical, a subsidiary of the fourth largest dermatological drug maker Shenyang Sunshine Pharmaceutical Company, as its Chinese partner for penetration into local hospitals, clinics and pharmacies, and signed a product supply agreement in Shenyang Sunshine Pharmaceutical Company.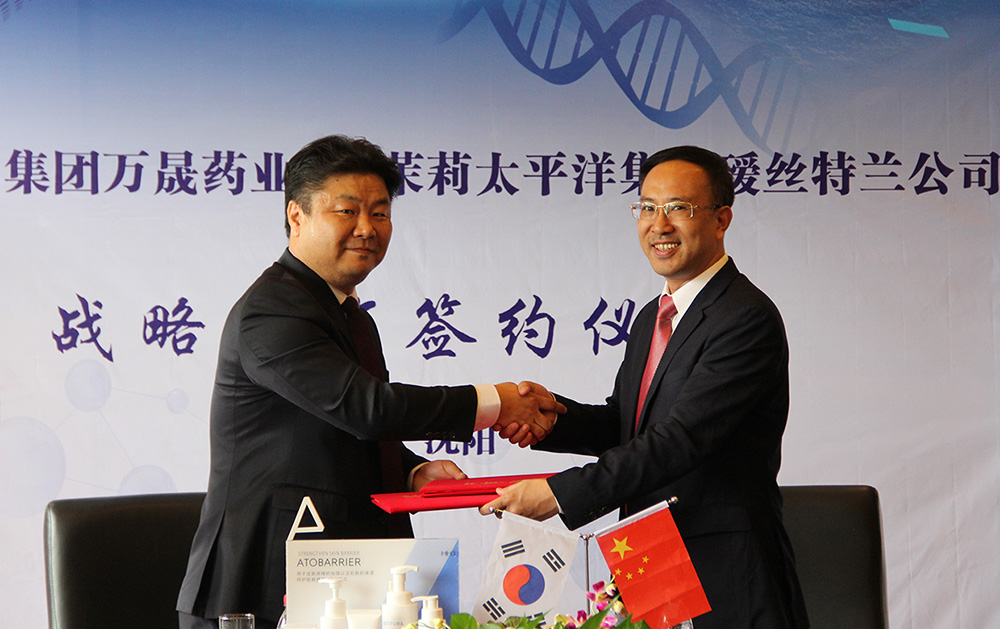 The signing ceremony was attended by Lim Woonsup, President of Aestura Corporation, President of Shenyang Sunshine Pharmaceutical Company and Zhejiang Wansheng Pharmaceutical and representatives from the companies, painting a brighter future for the potential growth of the Aestura brand and collaboration for business in China.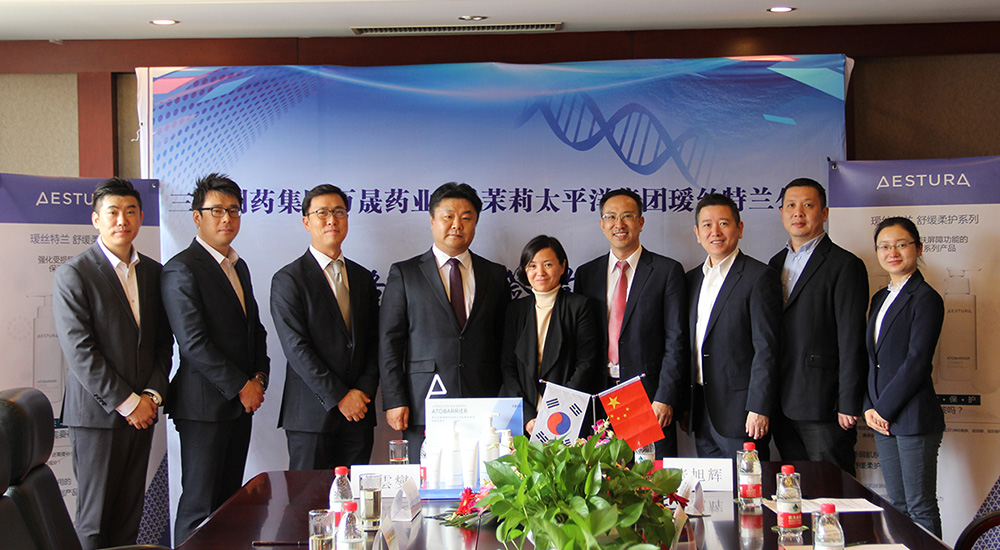 Aestura Corporation is a medical cosmetics company with an extensive medical and pharmaceutical experience in Korea, with its core businesses ranging from anti-aging to dermacare products that are widely distributed to hospitals and clinics. The supply of Atobarrier and Theracne products to Zhejiang Wansheng Pharmaceutical, showing unmatched performance in dermatological product sales, from Aestura Corporation, having the largest distribution channel in Korea, represents a valuable opportunity for not only the two signatories but also for prosective Chinese customers to purchase finest skincare products. As such, the supply agreement is anticipated to offer the best skincare solution to Chinese consumers.

One of the major subsidiaries of the Amorepacific Group, Aestura Corporation is a medical beauty company with an extensive medicinal and pharmaceutical experience. Building on its distribution channels consisting of hospitals and clinics, Aestura Corporation is running five core businesses, namely, anti-aging, dermacare, anti-obesity, hair care and dermatological products. Flagship brands include a cosmetic brand Aestura and a high-concentration hyaluronic acid filler brand Cleviel.