Suh Kyung-bae, Chairman and CEO of the Amorepacific Group, ranked 20th in the world and 2nd in Asia in Best-Performing CEOs in the World 2017 released by Harvard Business Review, one of the most influential management journal in the world, and INSEAD, a France-based leading business school.
The list, announced on October 24 Korea time, largely reflects the management performance of CEOs up to April 2017. The No.1 slot went to Pablo Isla, the head of Spanish retailer Inditex (i.e. the parent company of fashion brand Zara), followed by: Martin Sorrell, CEO of the British multinational advertising and public relations company WPP, and Jensen Huang, co-founder of the US semiconductor manufacturer NVIDIA.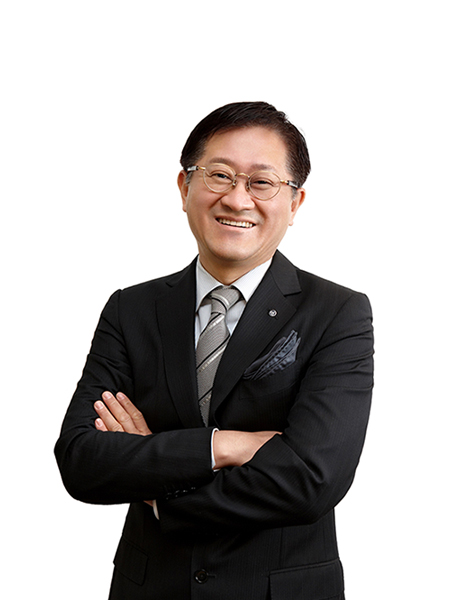 Two Asian CEOs made it to the list, namely Chairman Suh at 20th and Hisashi Ietsugu of SYSMEX, a Japanese healthcare company, at 18th. In particular, Chairman Suh ranked higher than other globally recognized cosmetic peers, such as Fabrizio Freda of Estee Lauder US at 25th and Jean-Paul Agon of L'Oreal France at 87th. Also, Chairman Suh became the first Korean CEO to join the ranks since 2013, when Yoon Jong-yong, former Vice Chairman of Samsung Electronics and Chung Mong-ku, chairman of Hyundai Motor Company, were respectively named at 3rd and 6th.
"Amorepacific is one of the most innovative companies according to Forbes (Amorepacific ranked 16th on the 2017 Forbes Most Innovative Companies list) and has pioneered innovations such as cushion technology," said Nana Von Bernuth, Director of INSEAD. "It is known that Suh enjoys reading and meditation and has always had a curious nature. We believe this is an essential trait to a long-term achievement in company management."
"With an entrepreneurial mindset, Suh is always exploring emerging opportunities. He also shows outstanding insights in understanding potential markets and developing new, innovative products," said Michael Jarrett, professor at Insead Business School. "AmorePacific's strength is also its well-maintained heritage inherited from Suh's grandmother, Yun Dok-jeong."
The annual tally is based on the earnings of AmorePacific since its spin-off from its holding company, Amorepacific Group, on June 29, 2006 to April 30, 2017, in accordance with the requirements of Harvard Business Review.
Chairman Suh of Amorepacific Group took office as the CEO of Taepyeongyang(Pacific) Co., Ltd on March 18, 1997. Since then, Amorepacific is reported to have been smooth sailing as Korea's leading cosmetic powerhouse seeking to offer exceptional beauty and health solutions to its customers. For two decades from Chairman Suh's inauguaration in March 1997 to date, AmorePacific has delivered several milestone achievements, such as a tenfold growth in sales from W646.2 billion to W6.6976 trillion and a 21-fold increase in operating profit from W52.2 billion to W1.0828 trillion (from late-1996 to late-2016). Thanks to remarkable financial accomplishments, the company ranked 7th in the list of top 100 global beauty companies tallied by America's fashion and beauty magazine, Women's Wear Daily.
Overseas sales, which amounted to a mere W9.4 billion in 1996, also surged approximately 181 times to W1.6968 trillion in 2016. Sulwhasoo became the first single beauty brand in Korea to exceed W1 trillion in sales in 2015, and has remained the biggest selling cosmetic brand in Korean department stores for more than a decade. Amorepacific is also stepping up its effort to reinforce its international presence with its top five globally recognized brands (i.e. Sulwhasoo, Laneige, Mamonde, Etude House and Innisfree), and is laying the foundation to launch a new global cosmetic brand.
In addition, Amorepacific has been devoted to fulfilling its corporate social responsibility (CSR), expanding its broad array of philanthropic programs to create a more beautiful world. Amorepacific's CSR investment jumped roughly 62 times from W400 million to W24 billion for the last two decades. During the period, the company ran a number of philanthropic campaigns including Makeup Your Life, Pink Ribbon Campaign and the Hope Store to enrich and beautify the lives of women. At the same time, it has created and sponsored multiple public welfare foundations as well.
Amorepacific is dedicated to achieving its vision of becoming a "Great Company." Its Vision 2025, focusing on expansion of its global footprints; innovating products and business processes; creating values for executives, staff and the society; and reinforcing the global brand portfolio, will help AmorePacific leap forward as a "great company" that can create a more beautiful and healthier world with the "Asian Beauty," its unique perception of beauty with the best of natural Asian ingredients.
Harvard Business Review's Best-Performing CEOs in the World
Harvard Business Review's Best Performing CEOs in the World assesses publicly traded companies that make the S&P Global 1200 and CEOs who have been in office for at least two years as of late April, 2017. This year, the journal evaluated 898 presidents (including co-presidents) of 887 companies representing North America, Europe, Asia, Latin America and Africa.
Harvard Business Review and INSEAD judged the CEOs by market capitalization growth during their tenure; total industry-adjusted shareholder returns; and total country-adjusted shareholder returns, in equal ratios to gauge their financial performance, subtracting the inflative effects of industry-wide boom or rapid economic growth of the country. The financial performance score is then combined with the social, environmental and governance (ESG) index computed by a third-party ESG rating agency in a ratio of 8 to 2 to derive the final ranking. The ESG index, introduced in 2015, constitutes only 20% of the final score, but has brought a seismic change to the rankings, especially on tech companies and financial companies, which proved that it was challenging for a single company to bring stellar returns to its shareholders while also fulfilling its corporate social responsibilities for the regional community and the environment. However, high rankers including Chairman Suh exceled in both the financial performance and ESG, not falling below the rank of 200 in any one of the arenas. More detailed information will be featured in the Korean edition of Harvard Business Review issued on November 1, 2017.