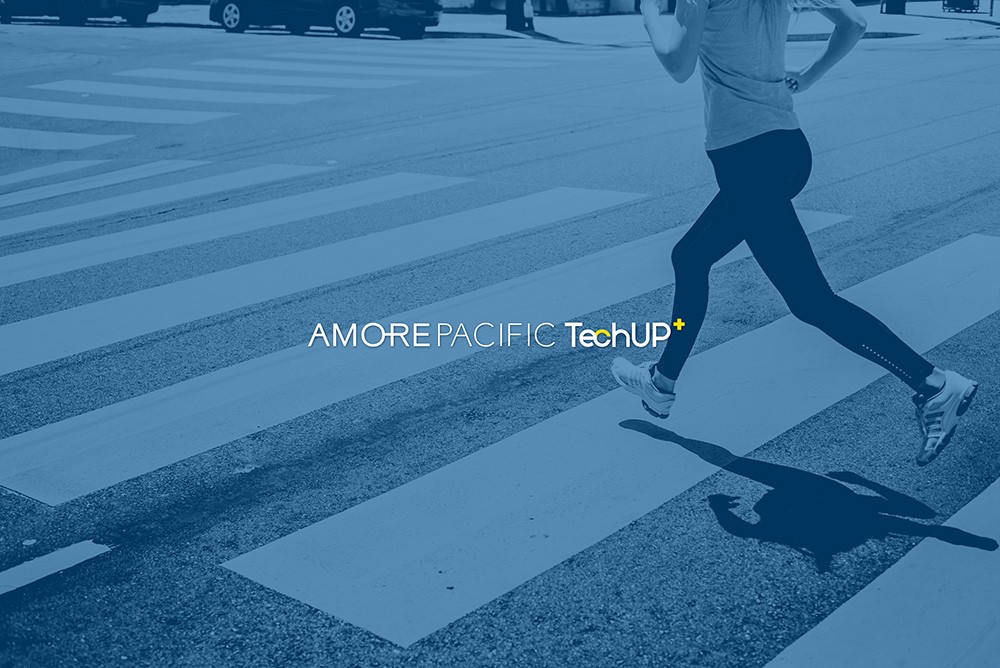 Seoul, July 24, 2017 – On July 21, Amorepacific held it's "APTechUp+ Demo Day" at MARU180 in Seoul, Korea. APTechUp+ is a specialized incubator program aimed at fostering promising beauty industry startups run jointly by Amorepacific and FuturePlay, a Korean startup accelerator.
APTechUp+ selected 5 bright young startups last January— virtualive, Biovit, Trove, Paffem, and Reziena— and Demo Day offered a platform for them to present the outstanding new technologies and services they developed during the training period. The APTechUp+ Demo Day was attended by more than 100 industry professionals and interested members of the public. It provided them with the opportunity to experience first-hand demonstrations of groundbreaking technologies aimed at driving future growth in the beauty industry with new and innovative ideas.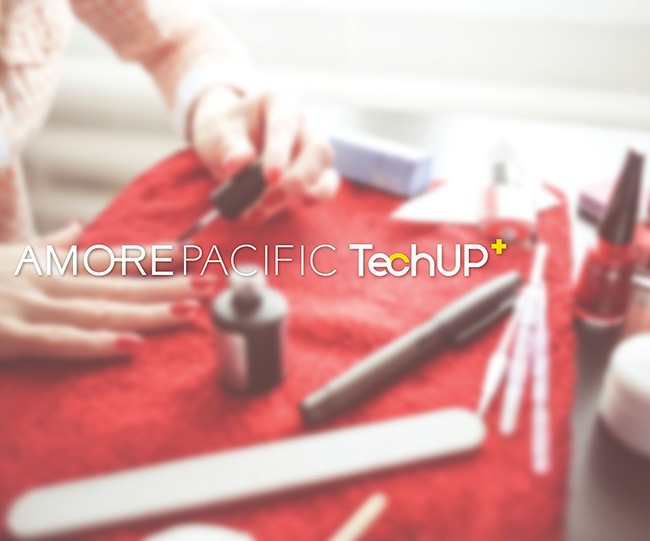 Amorepacific will continue to provide support to the five startups, giving them the opportunity to gain financial and operating independence while evaluating their performance to determine which will receive a second round of investment and the opportunity to participate in strategic tie-ups with Amorepacific.
"We deeply appreciate the beauty tech startups who joined APTechUp+, the first beauty startup incubator program in Korea, and many stakeholders for their interest and effort," said Paul Kang, Executive Vice President of Amorepacific's Marketing Strategy Unit. "Amorepacific will continue to lead the innovation of the beauty market by actively converging beauty and digital technology."
Jung-hee Ryu, CEO of FuturePlay, said that "We are happy to collaborate with innovative startups who are pioneering a new category in the beauty market using future forward technologies," and added that "FuturePlay will continue to encourage opportunities for co-growth between industry leading companies and startups."
APTechUp+ combines Amorepacific's business and industry experience with FuturePlay's expertise investing in and fostering startups, supporting and nurturing entrepreneurs and young companies with innovative technologies. From the original 110 startups that applied for the program last November, five teams were short-listed after two evaluation steps received seed funding, office space, and a variety of training and mentoring programs to help develop their ideas. The program is seen as a more effective model than direct investments in startups as it affords the new companies chances to leverage the business capabilities and infrastructure of an established company together with the incubator's expertise in nurturing startups.
Introducing the participants of APTechUp+
Introducing the participants of APTechUp+
Startup
Introduction
virtualive
AR-enabled virtual hairstyling
Virtualive runs Hairfit, a hair information service based on virtual hairstyling experiences. Users can take a selfie using the Hairfit mobile app and see simulations of various natural hair styles. The solution may offer services and products based on hair beauty curation in the future.
Biovit
Anti-infection coating combined with the human immune system
Biovit researches and develops anti-infection protein coating technologies. It's natural, anti-infection protein coatings consist of proteins found naturally in human skin to ensure safety and is easily applicable to all existing products, boasting the potential for a wide range of potential applications.
Trove
Deep-learning-based skin diagnosis
Trove's deep-learning-driven skin diagnosis service collects pictures of the user taken with a mobile phone to provide analysis and diagnosis of his or her skin without requiring a separate device. The company plans to partner with beauty brands to provide product recommendations depending on skin conditions.
Paffem
Personalized perfume commerce service using algorithms
Paffem has developed a new service called Perfume Teller. It uses proprietary algorithms to help consumers find the perfect perfume to suit their individual tastes. Perfume Teller offers a trial kit which allows consumers to sample three perfumes that suit you most based on the data available, offering an offline opportunity to test fragrance-related products before purchase.
Reziena
At-home anti-aging device
Reziena is the first at-home IoT device using High-Intensity Focused Ultrasound, or HIFU. It enables users to do their own anti-aging treatments at home, eliminating the need to visit a clinic. The device connects to a mobile app to assess and record skin conditions and provide personalized services.