[Seoul, Korea, January 11, 2017] Amorepacific Group (hereafter, Amorepacific) has joined in partnership with Alshaya Group, one of the largest retailer in the Middle East, to make its foray to the Middle Eastern market.
The Middle Eastern cosmetics market is forecasted to grow at a high CAGR of 15% from USD18 billion in 2015 to USD36 billion in 2020 1, capturing the attention of global beauty companies. In particular, the United Arab Emirates (UAE) is a trend-setting point in the Middle Eastern beauty market, with a rich and diverse demographic including local Emiratis, transit travelers, tourists and expatriate workers. The color makeup and fragrance sectors are especially pronounced in the UAE beauty market.
For years, Amorepacific has invested in building regional expertise in the Middle East by assigning its regional experts called Hyecho in major cities such as Dubai, Abu Dhabi, Teheran and Istanbul to build local market insight. Amorepacific selected Dubai – an influential megacity – as its first gateway to the Middle Eastern market. Accordingly, Amorepacific established a fully-owned subsidiary, AMOREPACIFIC ME FZ LLC in May 2016 located in Dubai Design District (D3), the free economic trade zone driven by the UAE government as a center for beauty, fashion and design industries.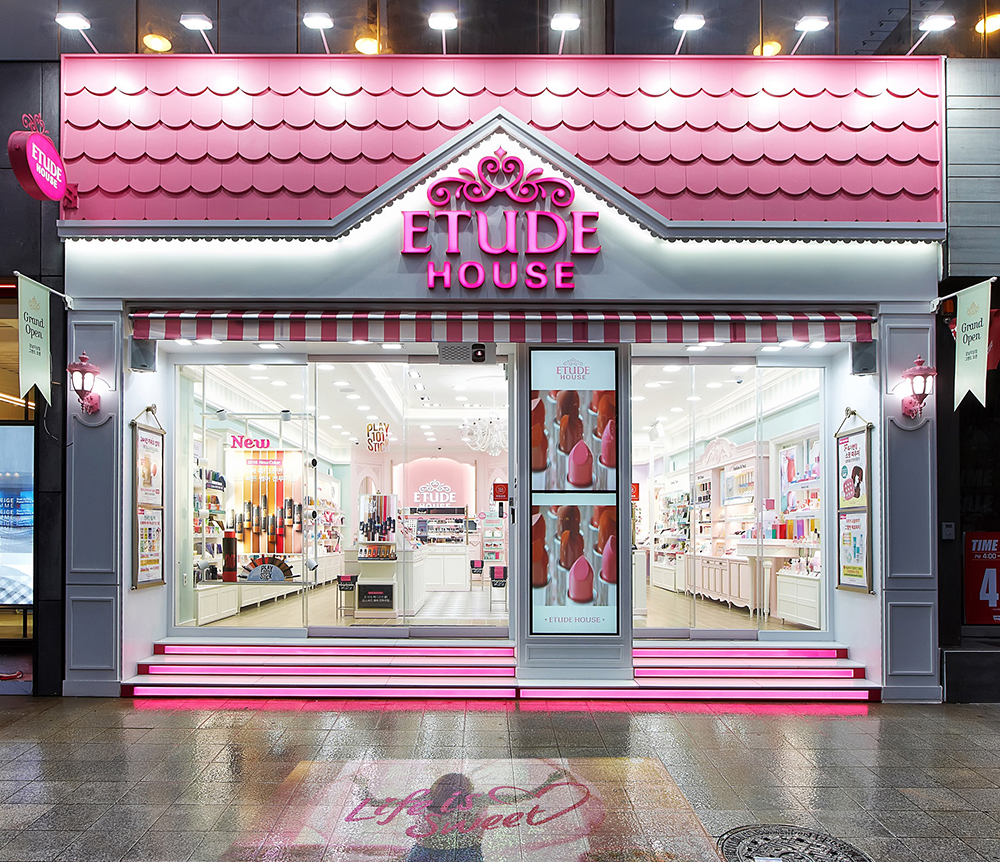 Etude House, Korea's No. 1 makeup brand targeting a young demographic, will be Amorepacific's first global brand to enter the Middle Eastern market. Etude House is slated to open its first store in Dubai during the second half of 2017, with plans to extend its reach across Gulf Cooperation Council member countries such as Kuwait, Saudi Arabia, UAE, Qatar, Bahrain and Oman.
Suh Kyungbae, Chairman & CEO of Amorepacific, stated, "Amorepacific will actively commit to promoting the company's innovative beauty culture to meet growing interest of Asian Beauty among customers in the Middle East. By doing so, Asian Beauty is set to move beyond Korea and chart a new Eurasian path that connects across China, Southeast Asia, India, Europe and Middle East." Mohammed Alshaya, the Executive Chairman of M.H. Alshaya Co., stated, "Etude House of Amorepacific Group will add diversity to our portfolio of world-leading brands. We are delighted to present the essence of Asian Beauty to our customers in the Middle East."
1)

According to the Euromonitor, the highest global cosmetics market growth outlook by region based on 2015-2020E CAGR is the Middle East (15%), followed by South America (14%), Asia (7%), North America (4%) and Western Europe (3%).