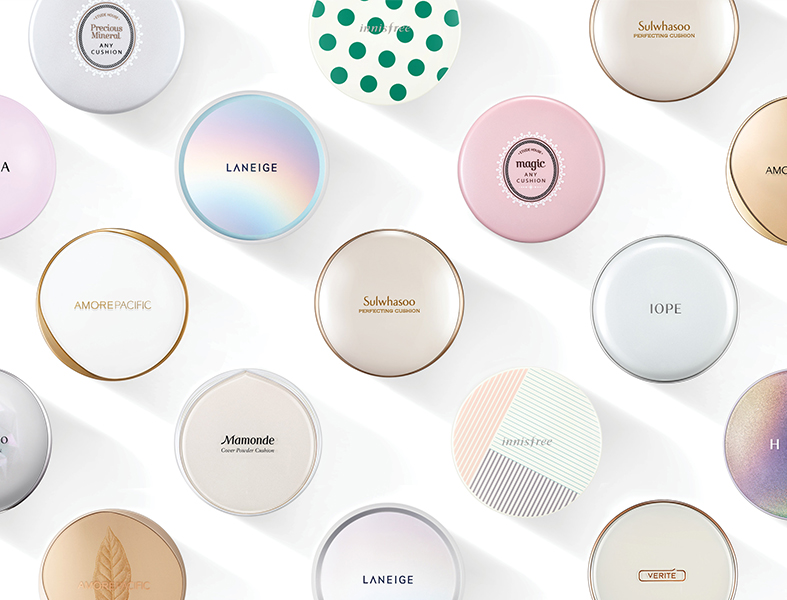 Seoul, Korea, November 23, 2016 - Amorepacific Group (hereinafter Amorepacific) announced today that Amorepacific's Cushion has exceeded the 100-million unit sales mark on a cumulative basis in the global market.
Cushion is a makeup product in a compact format that carries specially designed urethane foam saturated with a hybrid formula of foundation, sunscreen and skincare. Since its release of IOPE Air Cushion in 2008, Amorepacific has offered diverse Cushion products from its 15 brands to meet varying customer needs. Amorepacific's Cushion is widely regarded as a leading K-beauty product that has revolutionized the way women wear face makeup.
Amid growing popularity, Amorepacific's Cushion sales surpassed 33 million units in 2015 alone and one Cushion was sold every second worldwide, building its reputation as a representative K-beauty product. Being the first to create the Cushion category, Amorepacific has confirmed its market-leading position with its Cushion sales exceeding the 100-million unit sales mark on a cumulative basis in the third quarter of 2016.
The driver behind Cushion's global success is Amorepacific's outstanding Cushion technologies. Cushion technologies have evolved through four generations for the past decade, driven by strong research commitment by Amorepacific, which created the Cushion category in the global beauty market. Amorepacific has led the development of core Cushion technologies and global dispersion of Cushion innovation, by establishing Cushion Lab (C-Lab), a Cushion-specialized research organization under its Research Center, in July 2015.
Now in its 4th generation, Amorepacific's Cushion is upgraded with 3D Sponge and Ultra-fine Dispersion technologies. 3D Sponge has a three-dimensional structure and consistently releases the same amount of Cushion formula until the very last drop, making an even layer that adheres to the skin. Ultra-fine Dispersion technology refines the particle size in the Cushion formula by more than 30% to provide an even more weightless and natural-looking coverage. Amorepacific's Cushion technology is globally recognized with 177 patent applications and 26 registered patents as of October 2016.
Kyungho Choi, Head of C-Lab, stated, "Amorepacific is set to spearhead the global Cushion market through unwavering commitment to technology innovation and R&D efforts."
"We are looking forward to the future of Cushion technologies that would bring life-changing innovations to women around the world," he added.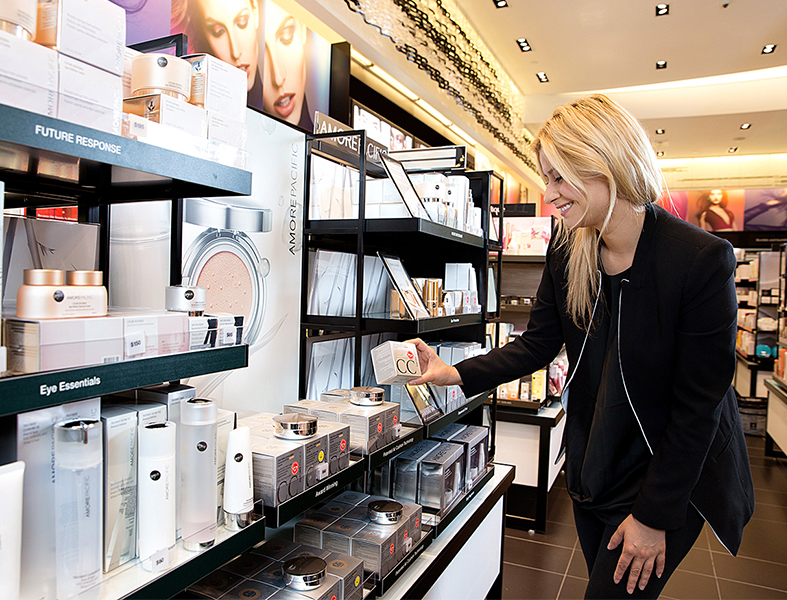 Meanwhile, Amorepacific launched a digital campaign titled 'The Truth of Cushion' from November 21, 2016 through April 2017 to showcase the company's history of Cushion technologies in a compelling and interesting way. For more information about 'The Truth of Cushion, please visit the official website at www.thetruthofcushion.com. (Please note that the contents are provided in Korean only)
Amorepacific Cushion: History of R&D Innovations
2008: 1ST GENERATION CUSHION: FIRST LIQUID-IMMERSED SPONGE

Discovered polyurethane foam to realize the Cushion idea
Released "IOPE Air Cushion Sunblock," featuring Liquid Immersion Technology

2010: 2ND GENERATION CUSHION: CELL-TRAP TECHNOLOGY

Developed proprietary Cell-trap Technology, which stabilizes low-viscosity fluid by optimizing physical properties of the sponge

2012: 3RD GENERATION CUSHION: DIVERSIFICATION OF FUNCTIONS & TEXTURES

Established the company's Cushion portfolio by diversifying Cushion's functions and textures to satisfy varying customer needs
Expanded the Cushion product category to reflect global customer needs

2016: 4TH GENERATION CUSHION: ULTRA-FINE DISPERSION & 3D SPONGE

Developed 3D Sponge, which enables even release of Cushion formula
Developed Ultra-fine Dispersion technology, which refines the particle size in the Cushion formula by 30%
Integrated Cushion technologies with Asian beauty ingredients such as ginseng and green tea