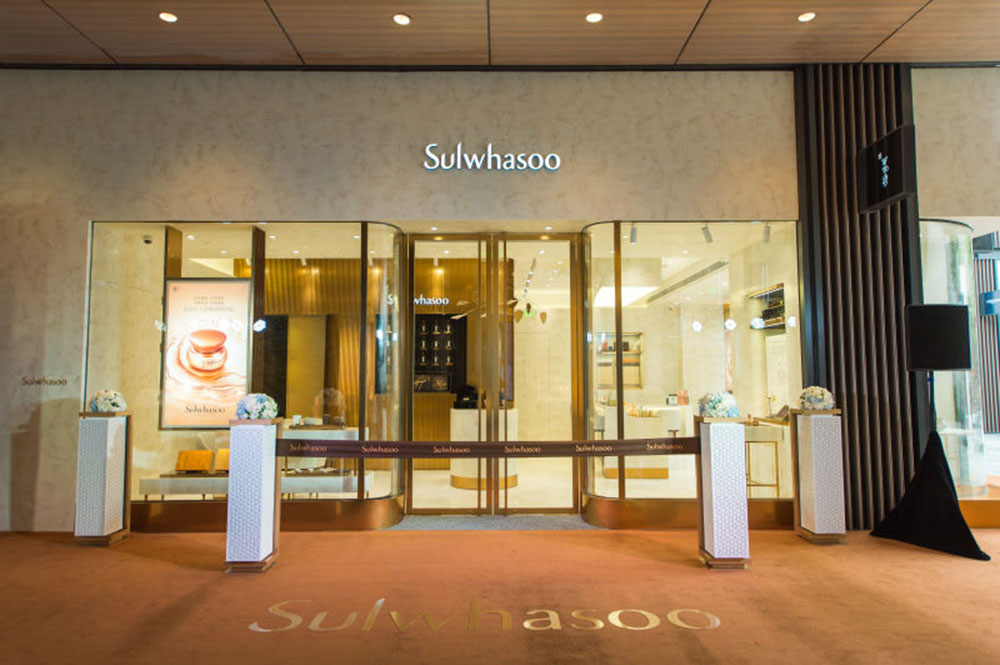 [Seoul, Korea, October 26, 2016] Sulwhasoo, Amorepacific's holistic beauty brand which delivers the beauty of harmony and balance inspired by Asian philosophy and wisdom, celebrated the launch of its 100th store in a luxury shopping mall Taikoo Li located in Chengdu, China on October 25, 2016.
The opening of 100th store reconfirms Sulwhasoo's unique presence as a beauty brand in China, one of the most attractive markets in the global beauty industry. The 100th store is Sulwhasoo's first free-standing store at a stand-alone location in China. Taikoo Li is a luxury shopping mall in an upscale shopping district in Cheungdu, serving as the center of retail and fashion trends.
Sulwhasoo's 100th store will play a pivotal role in fulfilling the brand mission of conveying Asian beauty. The new store comprises of brand zone, luxury zone, gift service zone as well as spa cabin. To deliver Sulwhasoo's distinctive value of holistic beauty to Chinese customers, the 100th store will offer enhanced VIP services including offering 100th store-exclusive products such as essential balms and scented sachets as well as special gift wrapping services.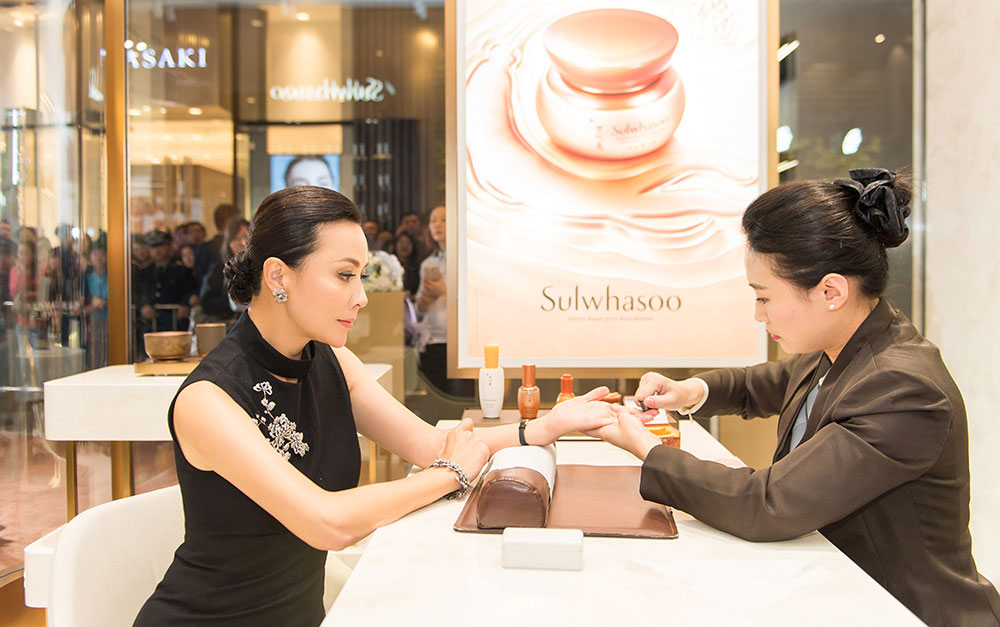 Since its expansion to China in March 2011, Sulwhasoo has rapidly won the hearts of Chinese customers as a luxury beauty brand based on Korean traditional medicinal ingredients. Sulwhasoo achieved top-line growth of more than 100% in 2015, surpassing the average Chinese beauty market growth of 8%. Sulwhasoo continues to report annual top-line growth of more than 80% year to date, opening in Beijing's landmark shopping mall Shin Kong Place as well as other premium department stores in major cities such as Shanghai.
Outside of China, Sulwhasoo continues to maintain a balanced growth across ASEAN and US thus cementing its presence as a global beauty brand. Marking the 50th anniversary of the brand's origin ABC Ginseng Cream launched in 1966 this year, Sulwhasoo remains committed to its mission of globally promoting Asian beauty. Sulwhasoo is set to make a bigger leap for global expansion and aims to establish itself as a Number 1 beauty brand in Asia by 2020.