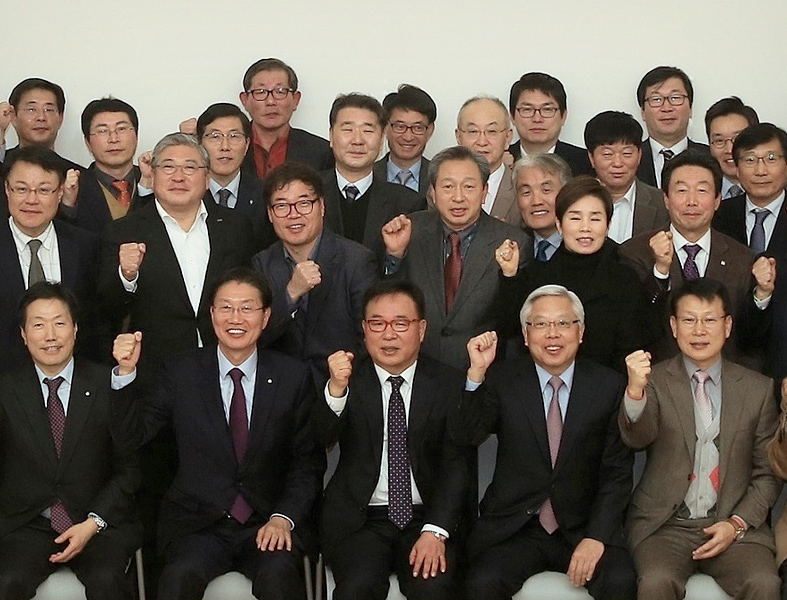 Amorepacific Corporation (COO Shim Sang-bae) held a 2016 general meeting for shared growth with SCM (Supply Chain Management) partners at Amorepacific Beauty Campus, situated in Osan, Gyeonggi-do, Korea on Friday, March 4.
Amorepacific Corporation has held an annual general meeting with SCM partners for each of the past seven years in a bid to create unanimous resolve for achieving shared growth. This year, executives from SCM Division of Amorepacific Corporation and 100 people from 71 partners involved in raw materials, packaging, ODM, production and distribution attended the meeting and shared details of last year's business performance and the purchase / shared-growth strategies for 2016.
At this year's meeting, Amorepacific Corporation and its major partners reached an agreement for fair trade and shared growth to step up their co-prosperous business management activities.Amorepacific Corporation agreed to provide financial support worth about KRW 24.5 billion, including shared growth fund and special fund, and also improve the terms and conditions of payment of for subcontractors, i.e., shortening the time required forpayment. Moreover, Amorepacific Corporation will share best practice cases, organize a consultative group for the innovation program and publish a newsletter as part of its holistic approach to strengthening its cooperative relationship with partners through innovation and communication.
What's more, Amorepacific Corporation awarded partners with outstanding performance based on thorough evaluation across six categories (including quality, supply, technological prowess and sustainable management). Thirteen partners were given a combined reward of KRW 245 million for the purpose of nurturing talent and improving production capability/quality through capital investment in plant and equipment.
"Thanks to our partners, Amorepacific Corporation is giving shape to the long-cherished dream of changing the world with Asian Beauty," said Amorepacific Corporation COO Shim Sang-bae. "Amorepacific Corporation will continue to build mutual trust and cooperation with SCM partners and provide full support to our partners so that, together, we can grow sustainably in the world market," he added.