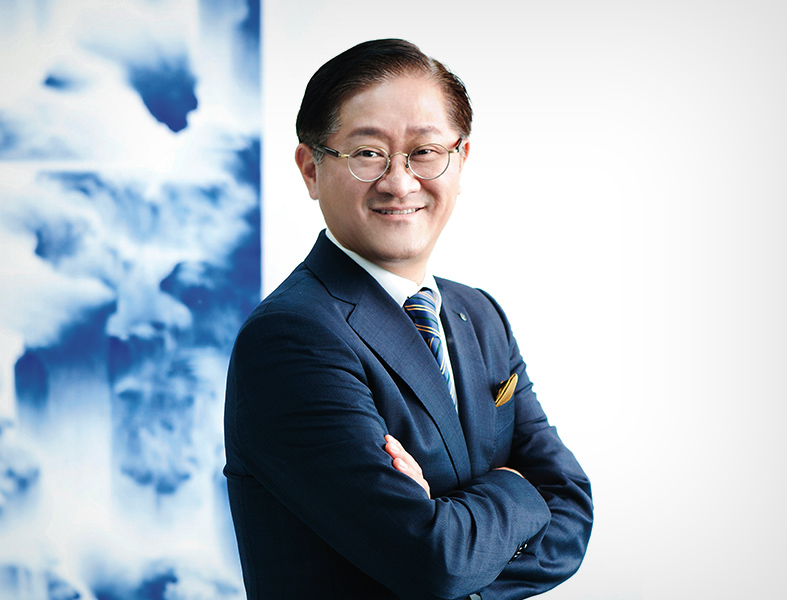 AMOREPACIFIC Group (Chairman and CEO Suh Kyung-bae) and Cheollipo Arboretum (Director Gu Gil-bon) signed a sponsorship agreement to protect endangered plant species on February, 19 at Cheollipo Arboretum in Taean-gun, Chungcheongnam-do, Korea. Under the agreement, AMOREPACIFIC will donate KRW 190 million to Cheollipo Arboretum over the next two years. The donated money will be used to to establish green house facilities to preserve endangered plant species and publish an illustrated plant book for biodiversity conservation.
Established in 1979, Cheollipo Arboretum has the largest number of plant species in Korea. After being chosen as a conservation institution, except for habitat, in 2006, it is making an effort to proliferate and conserve 30 endangered plant species, such as gordon Euryale, water crowfoot, yellow iris and white forsythia. Through the sponsorship deal, AmorePacific will work together with Cheollipo Arboretum to build greenhouses and support the technology development for natural habitat restoration and propagation in order to increase and preserve more various endangered plants.
What's more, AMOREPACIFIC will publish an illustrated book of about 15,600 plant species collected and managed by Cheollipo Arboretum from 60 countries around the world and a magnolia book of 600 different magnolia genetic resources. In a bid to conserve the nation's species, AMOREPACIFIC plans to the published book to construct plant information data and use it as various research data and to contribute to the conservation effort for national-level biospecies.
AMOREPACIFIC fully understands that the whole process of business activities affect the environment, and is seeking to develop a sustainable management for the coexistence of nature, human and company. AMOREPACIFIC actively supports plans to restore and research on native rare species, to sponsor research and education projects of the Biodiversity Foundation, and to discover native plants in Jeju Island, taking the initiative in protecting the natural ecosystem and conserving biodiversity.