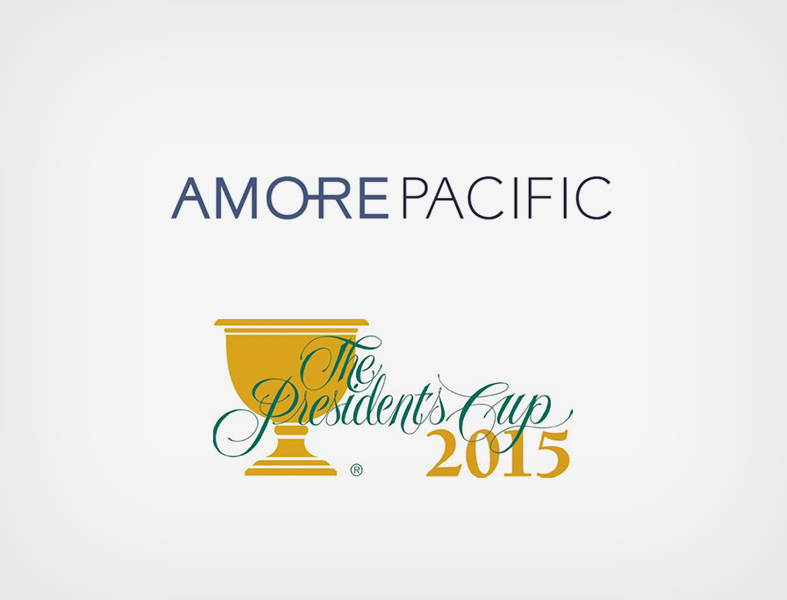 AMOREPACIFIC Corporation announced today its participation in the 2015 Presidents Cup. As the sole participating company from the Korean beauty industry, AMOREPACIFIC will share Korean beauty with world renowned players and the global audience.
AMOREPACIFIC Corporation will offer the leading K-Beauty luxury brand 'AMOREPACIFIC' and 'Sulwhasoo' brand kits for participating players and their families. In particular, AMOREPACIFIC Corporations' leading beauty innovation 'Cushion' – a makeup compact built with a specially-designed urethane foam that safely contains and preserves makeup liquid comprised of foundation, sunscreen and skincare formula – will offer unique experience of effortlessly reapplying sunscreen anywhere, anytime.
AMOREPACIFIC Corporation will also host 'AMOREPACIFIC Presidential Suite' at the 2015 Presidents Cup event site, Songdo IBD Jack Nicklaus Golf Club Korea from October 8th to 11 th. Situated near the 14 hole, the suite will offer AMOREPACIFIC and Sulwhasoo brand experience booths and tea tasting with Korea's leading tea brand OSULLOC to invited guests.
"We wish for a successful event, and we are happy to have the opportunity to share Korean beauty and culture with the global players and audience at the Asia's first-ever held Presidents Cup," said Shim Sang-bae, President of AMOREPACIFIC Corporation.
Established in 1994, the Presidents Cup is an acclaimed global biennial golf match. Following previous matches in the United States, Australia, South Africa, and Canada, this year's match in Korea is the first-ever held in Asia. From October 6th to 11th, PGA golfers with world's top rankings will compete at Songdo IBD's Jack Nicklaus Golf Club Korea. No prize money is awarded, and proceeds from the event are donated to selected charities.