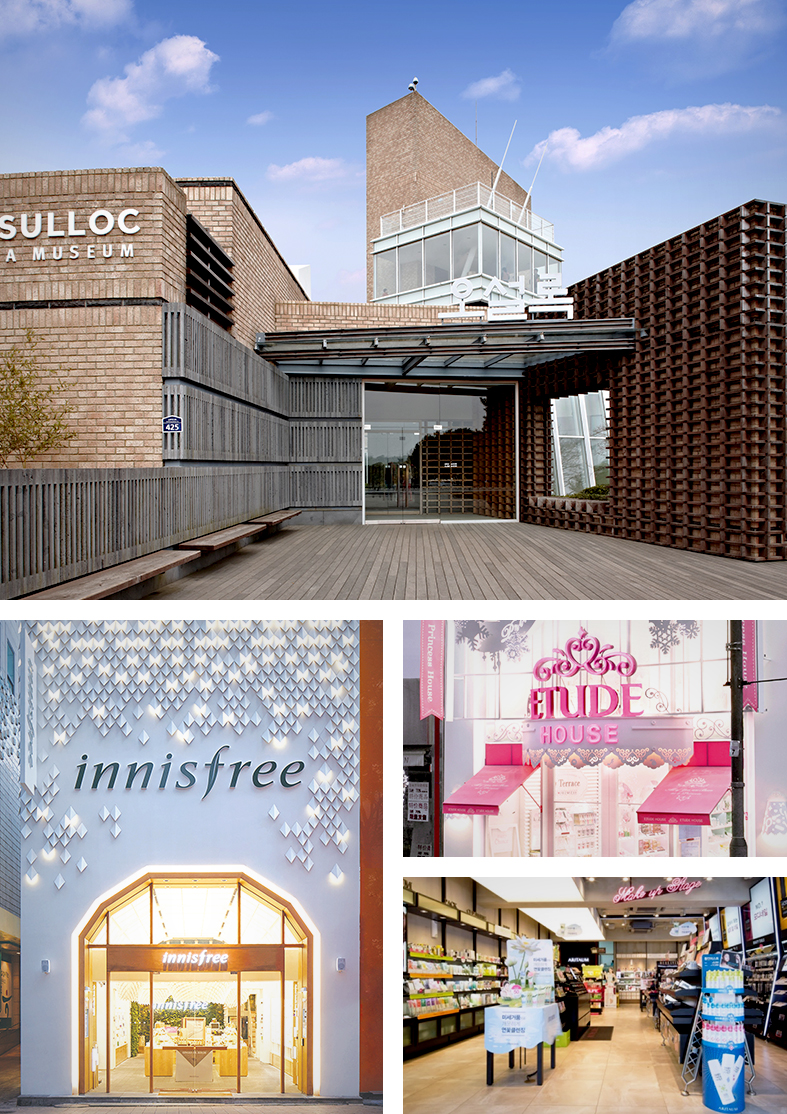 AMOREPACIFIC Group (CEO Suh Kyung-bae) has decided to step up efforts to win back the hearts of foreign tourists after the outbreak of MERS.
AMOREPACIFIC Group Corporation announced on July 21 that it will hold FAM Tour with 200 people specially invited, including foreign customers and others involved in distribution and the media. At the same time, the company has pledged to offer various promotions and experience-oriented events in order to revitalize the MERS-stricken domestic economy.
Starting from the mid-August, FAM Tour will be held four times with 200 invitees, including Chinese customers, partners engaged in distribution and journalists from major ASEAN countries and areas - Mainland China, Hong Kong (China), Singapore and Thailand.
FAM Tour is a three-day program. One the first day of the trip, the participants will visit Jeju Island, home to one of the world's new 7 wonders of nature; they will have a chance to experience Korean traditional tea culture at OSULLOC Tea Museum (Seogwang-ri, Andeok-myeon, Seogwi-po, Jeju Island) and tour around the Bao Jian Street in Yeondong. On the second day, they will move to Seoul; they will be guided to explore traditional culture at Hanok Village in Namsangol and visit mainstream business areas including duty-free store in downtown Seoul, Myeong-dong, Hongdae and Garosu-gil street. The last day program includes a visit to Story Garden (an experiential space telling the history of AMOREPACIFIC) located in Osan, Gyeonggi-do to explore the journey of AMOREPACIFIC that has come along to change the world with Asian Beauty.
On top of that, AMOREPACIFIC Group Corporation will actively participate in the Korea Grand Sale to give a boost to the domestic economy. The Korea Grand Sale is a government-wide promotion event that runs from late August to October 31. As part of the event, AMOREPACIFIC Group Corporation will offer various promotions along with experience-oriented events at ARITAUM, innisfree and ETUDE HOUSE stores in major business areas.