Amorepacific officially declared its support for the United Nations Women's Empowerment Principles (WEPs). With a strong belief that when the lives of women are beautiful, the world will become beautiful, Amorepacific has continued various efforts to achieve gender equality.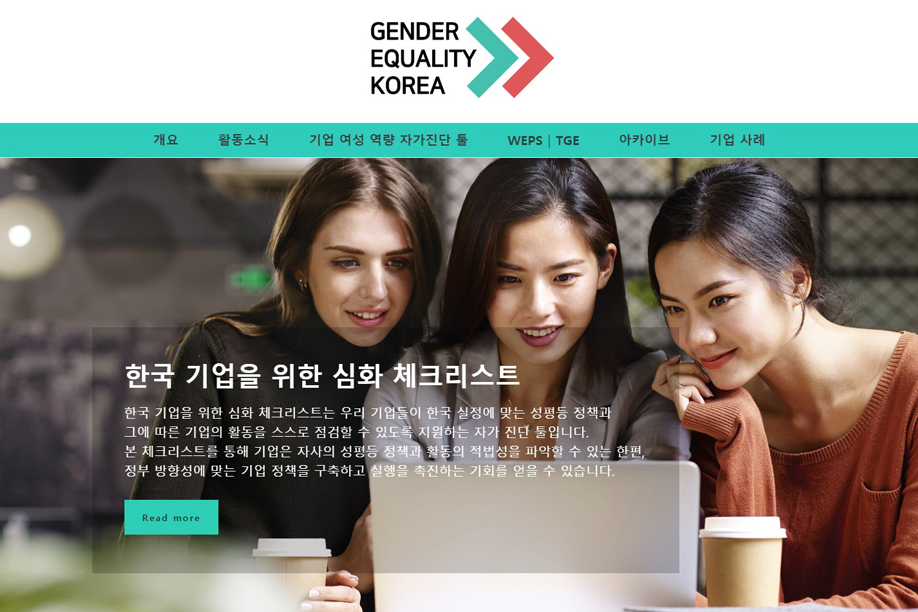 The Women's Empowerment Principles (WEPs) is an initiative launched in 2010 in partnership between the United Nations Global Compact (UNGC) and Entity for Gender Equality and the Empowerment of Women (UN Women) as part of UN's commitment to achieve Goal 5 (Gender Equality) of the Sustainable Development Goals 2030.
The Principles offer guidance and implementation measures to businesses and organizations on how to promote gender equality and women's empowerment in the workplace based on a set of 7 principles – 1) High-level corporate leadership, 2) Treat all women and men fairly at work without discrimination, 3) Employee health, well-being and safety, 4) Education and training for gender equality, 5) Enterprise development, supply chain and marketing practices, 6) Community initiatives and advocacy, and 7) Measurement and reporting. As of 2020, about 2,750 CEOs across the world declared their support for the WEPs.
Amorepacific not only upholds the WEPs, but also supported 'Gender Equality Korea' website (http://gender-equality.or.kr), an online platform that supports gender equality in companies in Korea, in partnership with UN Global Compact Network Korea in April this year.
'Gender Equality Korea' is an online platform developed to help Korean companies and organizations establish gender equality policies that meet Korean and global standards, as well as to help them plan practical activities to enhance women's representation and empowerment.
The website offers tools to self-diagnose companies' women empowerment status, UNGC's women's initiatives (WEPs, TGE), domestic and global trends, investment trends, global guidelines, and corporate case studies. Companies can find information on major companies in Korea and abroad as well as women's issues in one place.
By developing and supporting 'Gender Equality Korea', Amorepacific officially supported the achievement of SDG 5. In addition, it can be used internally as an opportunity to secure and improve diversity through self-diagnosis by utilizing personality assessment tools provided by the WEPs.
Amorepacific is dedicated to fulfilling its duty as global corporate citizen supporting the SDGs, which are goals the world strives to achieve by 2030, and to create a 'great place to work' and a corporate culture where everyone is respected regardless of gender.