Delivering Sustainable Stores
Reducing the Environmental Impact of Shipping
Protecting Products Inside Shipping Boxes with Cushioning Paper
Air caps, or bubble wrap, used to protect products when placed in shipping boxes are made of plastic vinyl. It is difficult to recycle the material once it has a foreign substance on it such as tape, and most of the material is thrown away after single use, which puts a huge burden on the environment. Since 2018, Amorepacific Group uses FSC-certified paper as cushioning material at its domestic distribution centers instead of bubble wraps.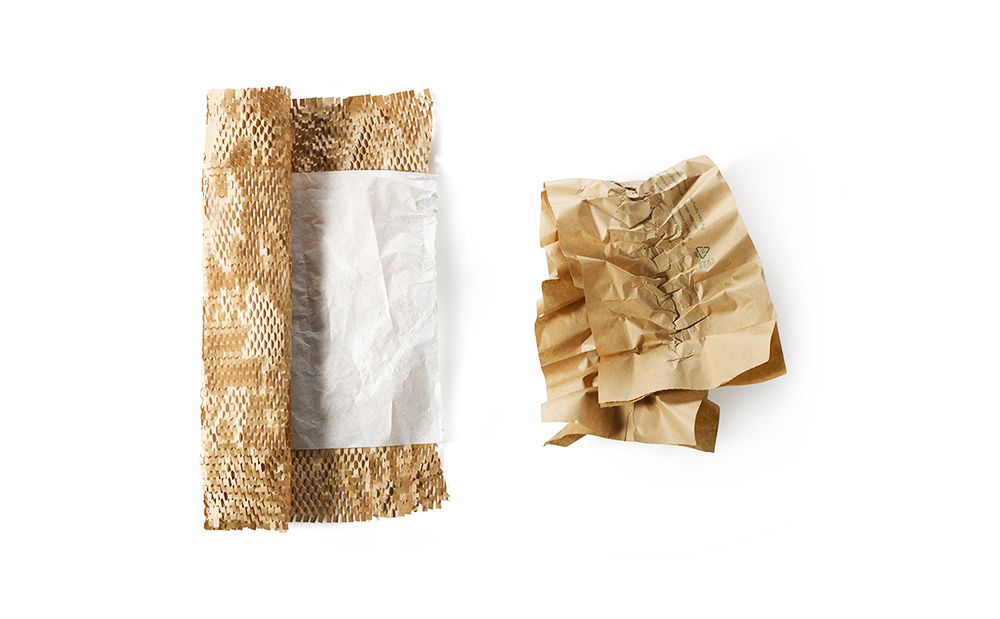 Delivery Boxes with Higher Recycling Potential
Boxes coated with different colors reflecting the characteristics of each brand were replaced with craft boxes, and vinyl tape with paper tape. Customers can conveniently discard the box as paper without having to seperate different materials and we also reduced more than 70% of plastic used in shipping compared to before.