Delivering Sustainable Stores
Environment-conscious Interior Design
Amorepacific Group is dedicated to creating environmentally and socially friendly stores, which are places where we meet our customers as they experience our brands. We are making every effort to reduce our impact on the environment by installing LED lighting in ARITAUM, innisfree, and ETUDE stores and using eco-friendly materials in interior design. We pursue a diverse range of activities to allow our customers to have eco-friendly experiences at our stores.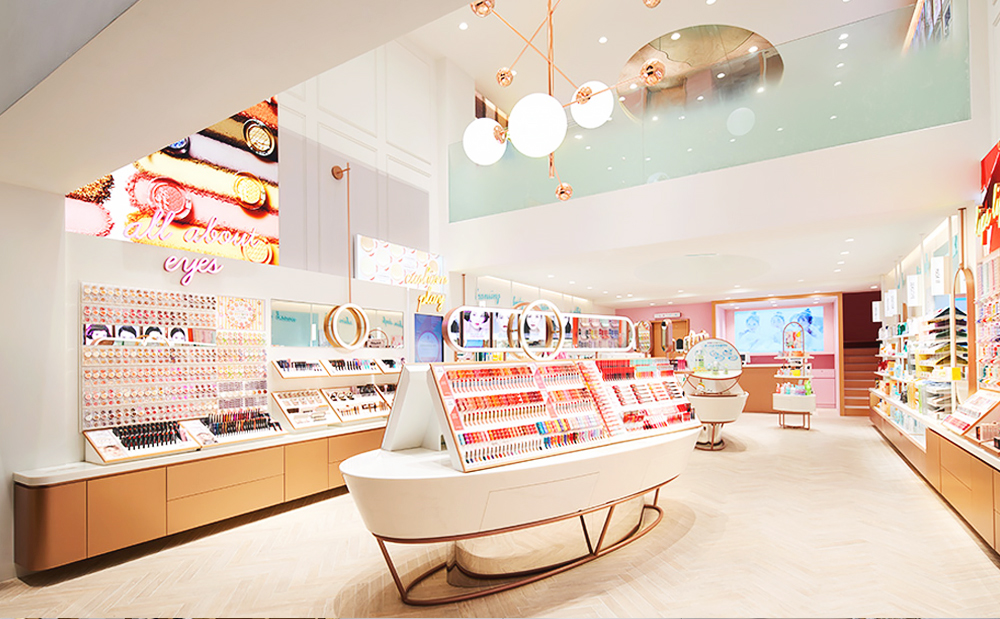 LED Lighting in Stores
By reducing the environmental impact caused by construction or management of stores and introducing energy-saving design, Amorepacific Group has installed LED lightings in ARITAUM, ETUDE, and innisfree stores. In 2018, ARITAUM changed the lightings of 370 stores out of 1,321 to LED lightings. It was made mandatory for all new and renewed stores to install LED lightings since June 2016 as the interior design manual was revised.
Eco-friendly Certified Interior Materials
Amorepacific Group builds sustainable stores by using eco-friendly interior materials in stores, including ARITAUM, innisfree, and ETUDE. We make it mandatory for our stores to only use key interior materials, such as adhesives, water-based paint, and plaster boards, that have eco-labels certified by the Korea Environmental Industry and Technology Institute (KEITI). We strengthened on-site supervision during interior construction to continuously monitor the use of eco-friendly interior materials, while increasing the application of such materials in stores.
ETUDE has made it mandatory to use eco-friendly certified materials in its interior design manual. As of December 2018, 258 stores out of 381 were built with eco-friendly materials. In 2018, innisfree used eco-friendly certified materials (plaster boards and paint) in 65 newly opened road-shop stores.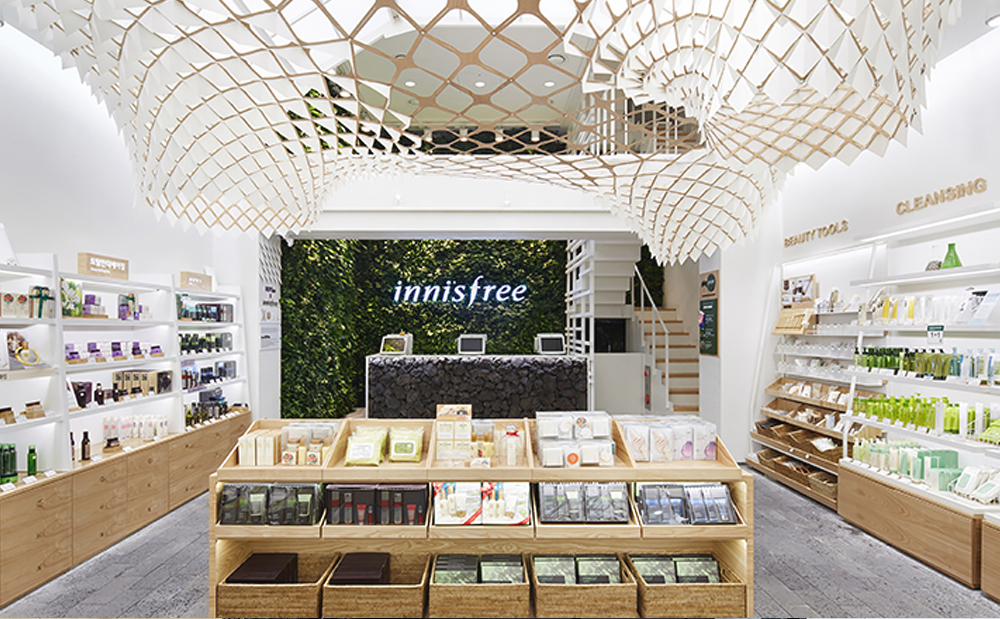 innisfree Vertical Gardens
innisfree has designed vertical gardens of 100% natural plants with automatic water supply and drainage system in its stores, so that customers can feel close to nature and plants at any time of the year. The vertical gardens not only create a pleasant store environment, but also generate various environmentally and socially friendly benefits, such as providing a refreshing experience for visitors by maintaining an optimal level of temperature and humidity.