GREENCYCLE campaign to collect used cosmetic bottles
GREENCYCLE campaign is a further refined eco-friendly CSR campaign of Amorepacific of the various campaigns we implemented before such as our Used Cosmetic Bottle Recycling Campaign.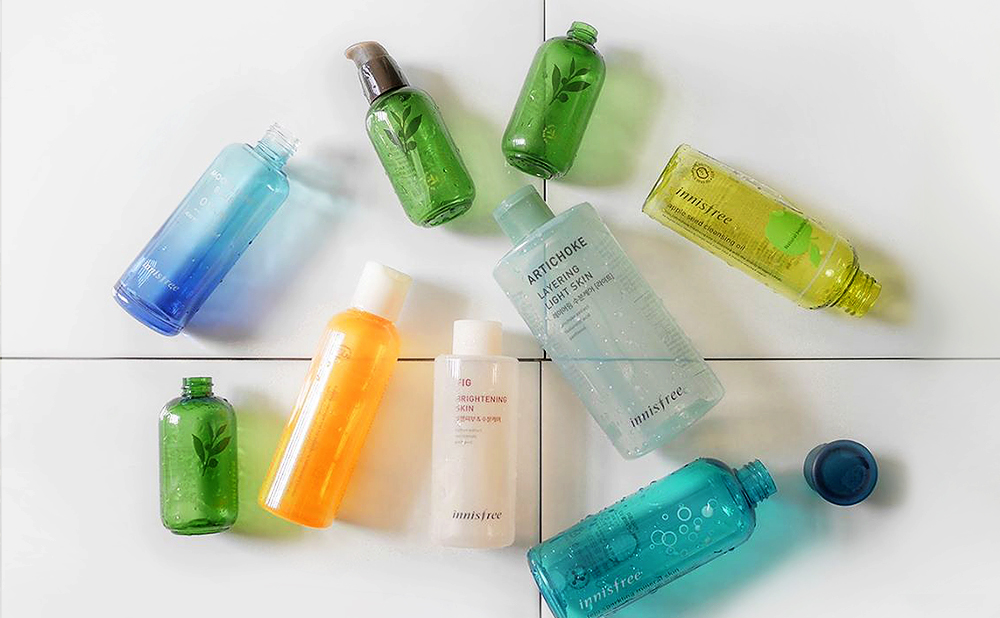 Life that Coexists with Nature
Amorepacific's Eco-friendly CSR Program
GREENCYCLE campaign is an eco-friendly CSR program designed to promote life in coexistence with nature by collecting used empty cosmetics bottles at our stores to not only recycle the bottles, but also to recycle and upcycle the various by products produced in the product manufacturing process creatively into artworks.
Amorepacific's Unique Used Cosmetic Bottle Recycling System
From 2009 to 2019, we collected a total of 1,999 tons of used bottles and have explored various ways to recycle the cosmetics containers to prevent them from harming nature. Amorepacific has tried various ways with the participation and engagement of customers such as breaking down materials in glass and plastic cosmetic containers to manufacture new ones or upcycle them into flowerpots, scented candles, or artwork. In 2019, in particular, Amorepacific signed a partnership agreement with global recycling company, TerraCycle, to recycle at least 100 tons of empty plastic bottles every year for the next 3 years, with a vision to achieve a goal of recycling 100% of used cosmetic bottles and using 50% of them in products and furnishings by 2025.
Accumulated Achievements (2009~2019)
Used Cosmetic Bottle Collected

1,999

tons

CO

2

Reduction

26,187

young pine trees
Number of Used Cosmetic Bottles Collected per Channel
Number of Used Cosmetic Bottles Collected per Channel
Category
Type
2016
2017
2018
Percentage (%)
Sum
ARITAUM
Glass
34.8
38.8
38.2
51.3
74.4
Plastic
28.8
30.3
36.2
48.7
innisfree
Glass
1.8
1.7
3.5
2.2
161.5
Plastic
143.8
144.3
158
97.8
Supermarkets
Glass
8.6
4.1
6.1
59.8
10.2
Plastic
6
3
4.1
40.2
Department Stores
Glass
31.1
33.2
22.7
76.2
29.8
Plastic
6.6
7.1
7.1
23.8
ETUDE
Glass
0.7
0.3
-
0
2
Plastic
3.2
2
2
100
Total
265.4
265
278
-
-
Unit: tons (t)