Eco-friendly logistics practice
AMOREPACIFIC Group has completed 100% application of FSC eco-friendly papers for packaging materials, such as boxes used in logistics, in April 2021. Both our box and cushioning material were unified with FSC eco-friendly paper, and the packaging process, which was previously automated and used plastic cling wrap, was switched to manual packaging with a paper pad cushioning material. The unification of paper packaging material has reduced the environmental burden and improved the ease of separate disposal for our customers.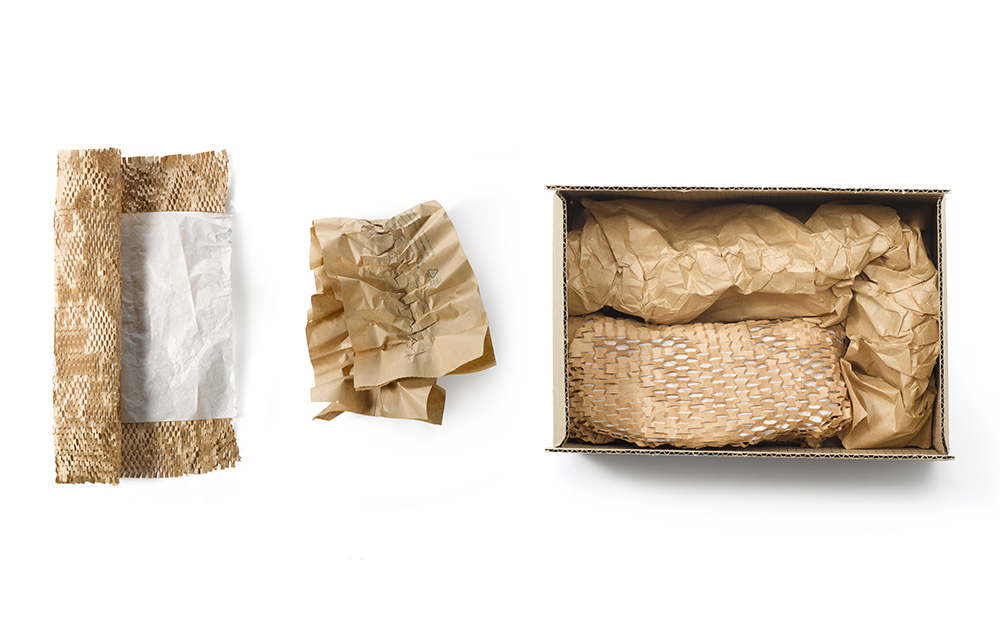 Refill-only line Restay in line with the circulation through filling
innisfree has launched a new re-stay line consisting of only refillable products. Customers can participate in the circular economy by simply using refill-only products, such as Listay's Shampoo and Conditioner. Listay also suggests using containers that are easy to refill and clean. The container uses a formula containing 5% spent coconut shells and 25% minerals, which reduces plastic use by 30%. In addition, the neck of the container is wider than a normal container, and it can be separated into three parts. As a result, cleaning and replacing the contents is easy. After use, the container can be used for other purposes, such as a vase, as it has the curves and beauty of the blank space of Korean porcelain.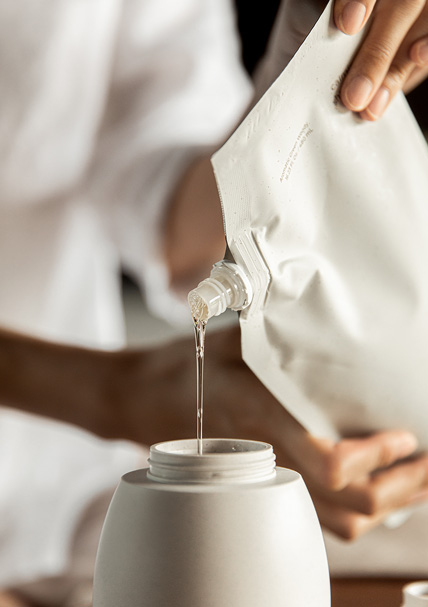 Fixing material made of paper instead of plastic
AMOREPACIFIC Group has reduced our environmental impact by researching and replacing paper fixing materials that are easily disassembled and recyclable to be as strong as plastic. primera has applied a new set package design, which gives consideration to the environmental impact of the brand's flagship products, the Organics 2-Piece Set and the Men's Organics 2-Piece Set, as well as the Super Black Seed Special Set and Baby Facial & Wash Special Set. The use of paper fixing materials in the sets reduced the amount of plastic and minimized the packaging size to reduce unnecessary waste of resources.