Reducing, reusing and recycling wastes
Waste: reduce, reuse, recycle
AMOREPACIFIC Group strives to contribute to the establishment of a circular economy by minimizing the amount of waste generated at worksites and promoting recycling. In particular, for waste generated at worksites, we strive to minimize the use of resources and expand resource circulation based on the 3R (Reduce, Reuse, Recycle) principle. In particular, we are trying to find an optimized recycling method for each type of waste by subdividing the classification of waste by characteristic and type.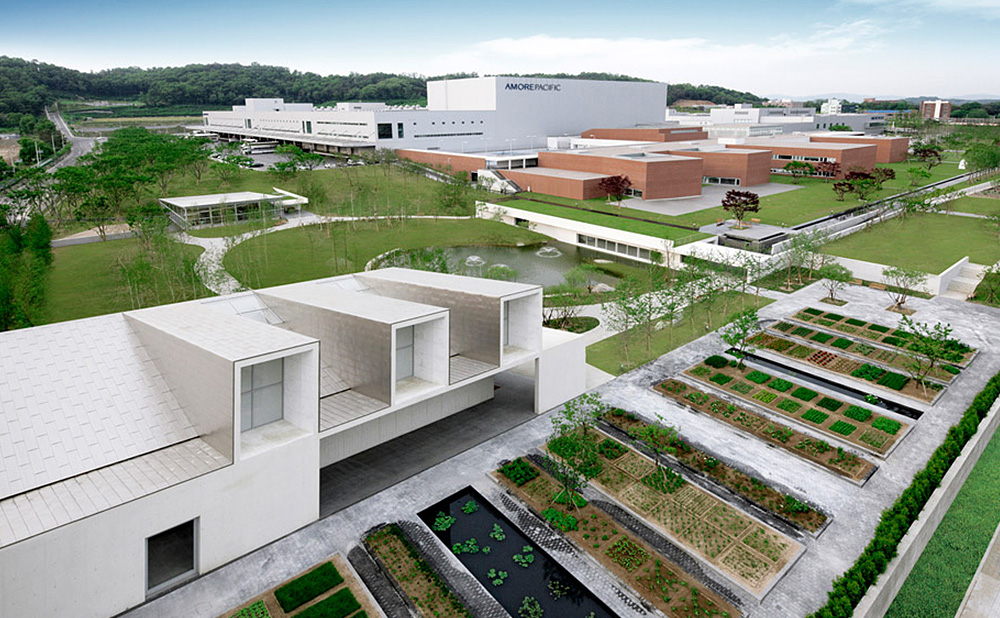 Beginning of 'integrated environment management' for the first time in the beauty industry
AMOREPACIFIC Group Osan Beauty Park was the first in the beauty industry to obtain an integrated environmental permit from the Ministry of Environment. The integrated environmental management system is a new environmental management method that integrates environmental pollutant emission facilities by business site unit, which were previously managed sporadically by six separate laws, but are now managed under one law. A permit can be obtained by setting customized permit emission standards in consideration of the facility characteristics of each business site and the surrounding environment and by establishing an integrated environmental management plan.
AMOREPACIFIC Group acquired the industry's first integrated environmental management plan permission early in December 2020, two years earlier than January 1, 2023, which was when the cosmetics industry law is to take effect. In accordance with our own integrated environmental management plan, we aim to improve the efficiency of resource utilization by conducting integrated environmental management and new investments, and to manage the internal emission standards of nitrogen oxides below 50% of the existing legal emission standards.