As a responsible global corporate citizen, Amorepacific Group is aware of the seriousness and urgency of climate change. Accordingly, the Group strives to reduce GHG emissions throughout all processes of production and overall business activities by introducing renewable energy and improving efficiency of energy consumption.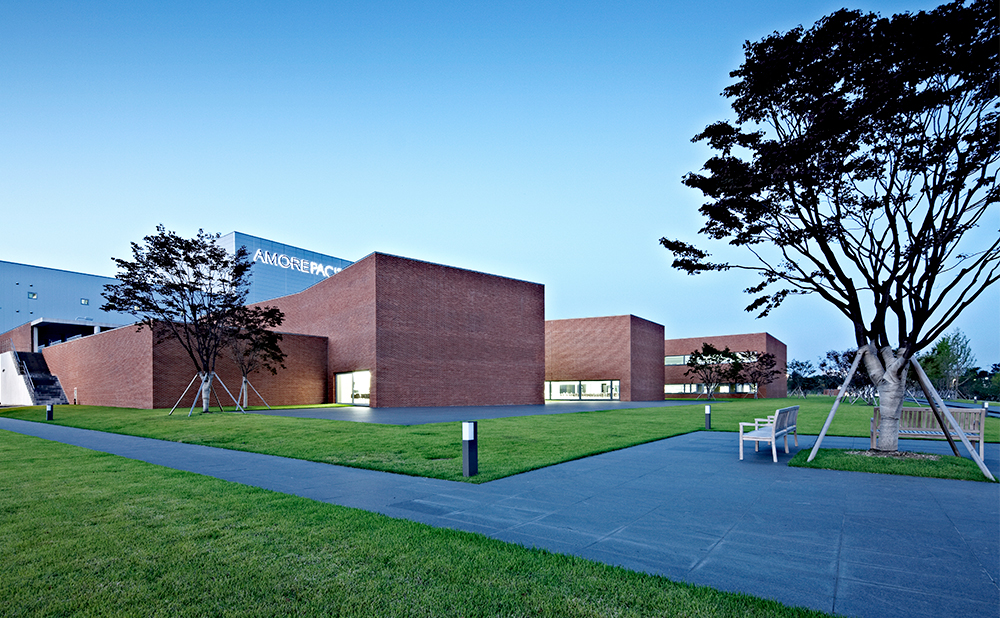 Energy Innovation Task Force
In 2019, 'Energy Innovation Task Force' was launched to gather various energy saving ideas. Members in charge of energy across the company, including the Global Headquarters and 4 production plants nationwide, came together to come up with ideas to reduce energy consumption and greenhouse gas emissions and to conduct energy saving campaigns. Through such efforts, ideas on reducing greenhouse gas emissions were implemented across business sites such as replacing 100% of lighting to LED in all production sites, including Shanghai Beauty Campus, as well as Osan, Daejeon, and Distribution Center, while production plants introduced AI systems that improve energy efficiency.
Saving Energy at Business Sites
Saving Energy at Production Sites
At Amorepacific Group's production sites, we continue to identify and implement tasks to reduce greenhouse gas emissions. Amorepacific regularly organizes 'energy technology exchange meetings' to share energy saving technologies of each different business sites as well as to provide incentives to employees based on the performance of improvement projects. As a result, the Group reduced energy usage across different production sites through various measures. Cosvision established an automatic control system that regulates thermo hygrostats at the peak of electricity use to efficiently use energy, while Pacificglas improved the efficiency of the heat exchangers of furnaces.
Saving Energy at Distribution Centers
To reduce greenhouse gas emissions, Amorepacific Group's entire distribution sites replaced all its lighting with high-efficiency LED lighting and optimized the operation of heating and cooling facilities. In 2019, Gwangju Distribution Center enhanced energy efficiency by installing high-capacity and low-velocity ventilators. As a result, Amorepacific distribution centers saw their greenhouse gas emissions drop by 13.8% compared to previous year.
Cooling the Formulae by Cold Outdoor Air During Winter
How are cosmetics made? Different ingredients are prepared in the right proportions and put into a kiln. The kiln melts and mixes the ingredients at a high temperature before rapidly cooling the contents at a temperature of 4℃. The outcome of this process is the cosmetics we know. But is there a way we can use the cold outside air to cool down the heated substances? In 2018, Osan AMORE Beauty Park put into practice the idea of using cold outdoor air during the three-month period in winter, instead of using the cooling system, which runs for eleven and a half hours every day. It was a small idea, but it reduced greenhouse gas emissions by 48.8 tons a year.