Amorepacific Group continues to invest in renewable energy with the goal to increase power generated from renewable energy in the mid-to-long term. To this end, we make full use of unused spaces across our business sites in Korea and overseas to generate energy from solar panels and renewable sources.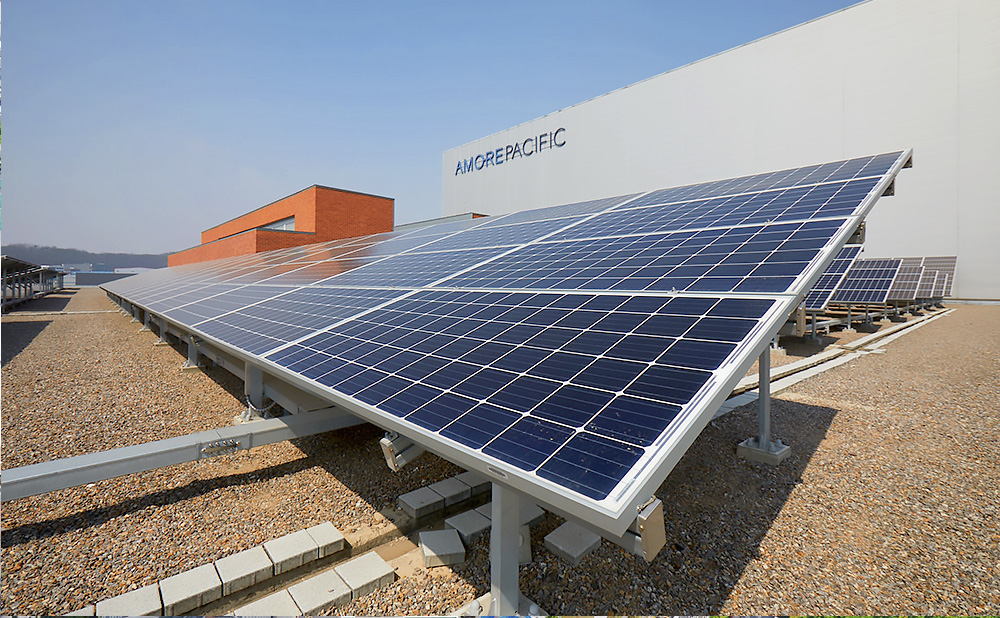 Declaration of RE100 to save the environment with low-carbon energy
RE100 (Renewable Energy 100%) is a global renewable energy campaign in which companies voluntarily declare that they will supply 100% of their required electricity with renewable energy. AMOREPACIFIC joined the global RE100 on March 10, 2021 the first domestic company in the beauty industry to do so. By 2030, AMOREPACIFIC plans to replace all electricity used at every production site, R&D, logistics, and regional business units with renewable energy. In addition, we plan to prepare a RE100 Roadmap to replace all electricity with 100% renewable energy by 2030.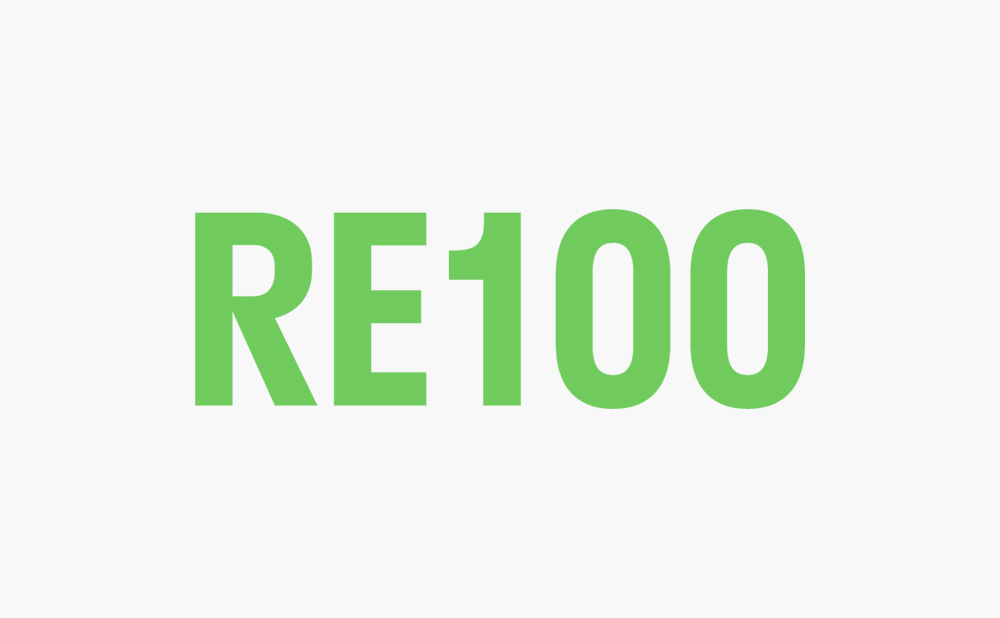 Solar Energy in Unused Spaces
Amorepacific Group actively makes full use of unused spaces in its domestic and overseas business sites with solar panels. Solar energy is used, especially, in operating production facilities at Osan AMORE Beauty Park, where many products are produced. It is also used for diverse purposes at production facilities, including temperature and humidity control, and replaces more than 6% of total energy consumed at the production site. Solar panels have also been installed at Daejeon production plant and Shanghai Beauty Campus. There are also solar panels installed on the 22nd floor of Amorepacific headquarters located in Yongsan, Seoul, and the roof of the annex building of innisfree JEJU HOUSE. As a result of utilizing the various unused spaces, there are currently solar panels of 2.42MW capacity at Amorepacific.
Expanding Renewable Energy Generation
Amorepacific headquarters also uses renewable sources like solar thermal and geothermal energy as well as solar panels. In 2019, renewable energy accounted for 11.2% of the entire energy consumption at the headquarters.
As we expanded the use of renewable energy, power generation from renewable sources in Korea amounted to more than 6.2GWh in 2019, while the entire renewable energy usage in our domestic and overseas business sites increased by about 63% compared to 2018.