Amorepacific Group continues to invest in renewable energy with the goal to increase power generated from renewable energy in the mid-to-long term. To this end, we make full use of unused spaces across our business sites in Korea and overseas to generate energy from solar panels and renewable sources.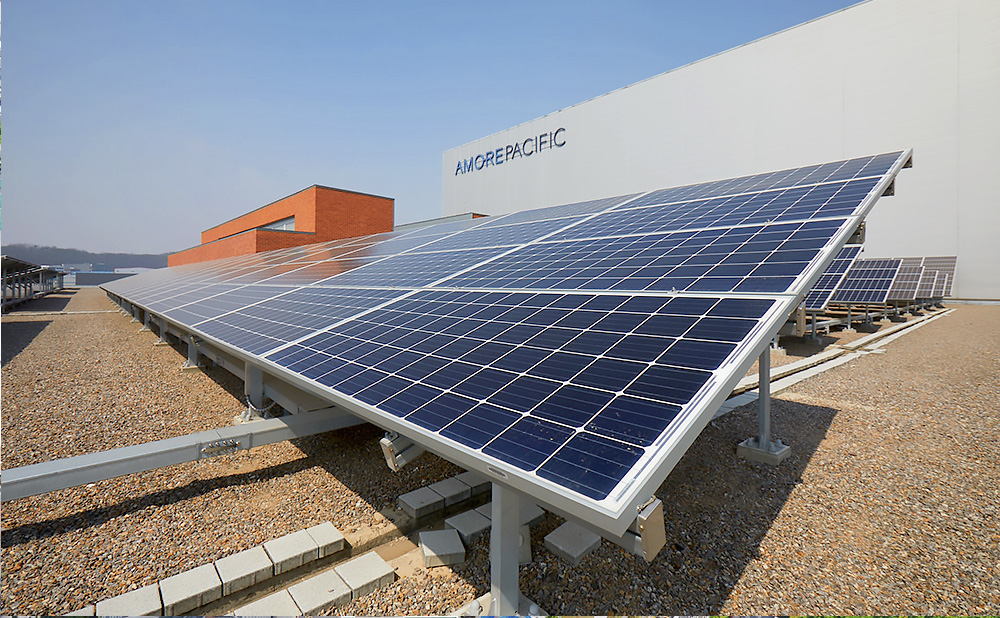 Declaration of RE100 to save the environment with low-carbon energy
RE100 (Renewable Energy 100%) is a global renewable energy campaign in which companies voluntarily declare that they will supply 100% of their required electricity with renewable energy. AMOREPACIFIC joined the global RE100 on March 10, 2021 the first domestic company in the beauty industry to do so. By 2030, AMOREPACIFIC plans to replace all electricity used at every production site, R&D, logistics, and regional business units with renewable energy. In addition, we plan to prepare a RE100 Roadmap to replace all electricity with 100% renewable energy by 2030.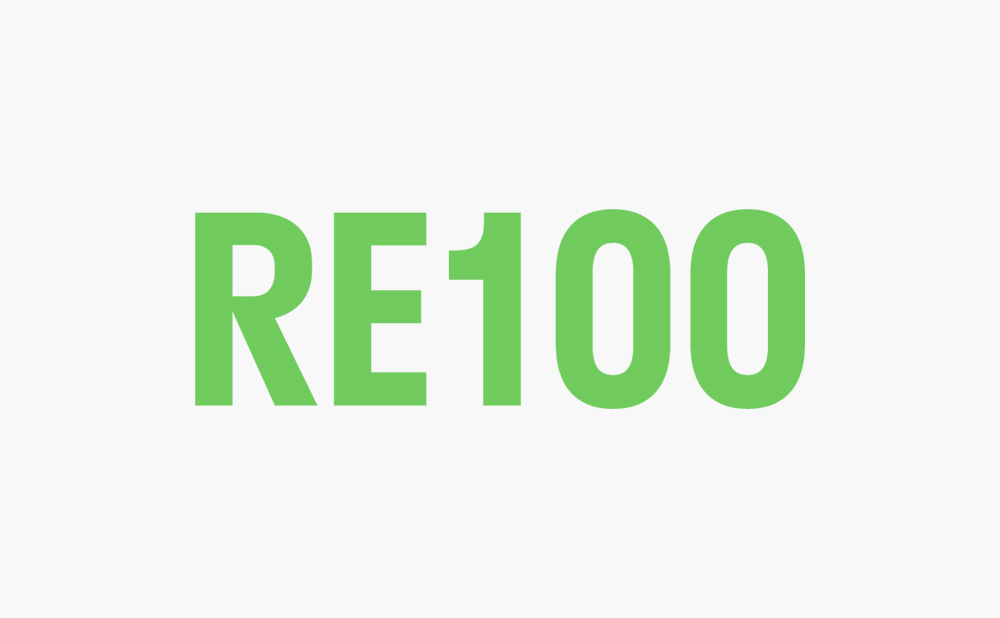 Solar Energy in Unused Spaces
Amorepacific Group actively makes full use of unused spaces in its Korean and global business sites with solar panels. In 2011, Amorepacific first introduced solar power generation facilities at its Suwon plant. At that time, solar modules capable of producing 200 kW of electricity per hour were installed on the roof of the logistics building, and the electricity was supplied to the headquarters building and the corporate daycare center, contributing to an annual reduction of 89 tons of greenhouse gas emissions. Since then, efforts to expand renewable energy have continued. Solar panels are also installed at the Daejeon production plant and the Shanghai Beauty Campus. There are also solar panels installed on the 22nd floor of the Amorepacific headquarters located in Yongsan, Seoul, and on the roof of the annex building of innisfree Jeju House. As a result of utilizing the various unused spaces, the solar power generated from these facilities amount to 6MW.
Manufacturing products 100% with renewable energy
Amorepacific made various efforts to leverage the revised renewable energy policies in Korea in order to achieve the goal of 100% renewable energy by 2025. In particular, we have been participating in the green pricing since 2020. We also signed the first direct renewable-energy supply contract in Korea with SK E&S in March 2022. On August 1, 2022, we concluded a third-party power purchase agreement (PPA) with KEPCO and Eco Network. With this contract, Amore Beauty Park, which produces major products of Amorepacific brands including Sulwhasoo and LANEIGE, will be supplied with solar-powered renewable energy with a capacity of 2.8 MW for the next 20 years, which will contribute to 100% renewable energy-powered production. The Shanghai Beauty Campus already achieved its 100% renewable energy milestone in 2021.