Using water resources efficiently
AMOREPACIFIC Group deeply sympathizes with the need for efficient water resource use and is optimizing water resource use according to the principles of Reduce, Reuse, Recycle.
Expansion of rainwater reusage
AMOREPACIFIC Group's Osan Beauty Park has continuously identified and improved water-saving tasks, such as sourcing 100% of washing water from rainwater and further expanding the use of heavy water for to supply toilets.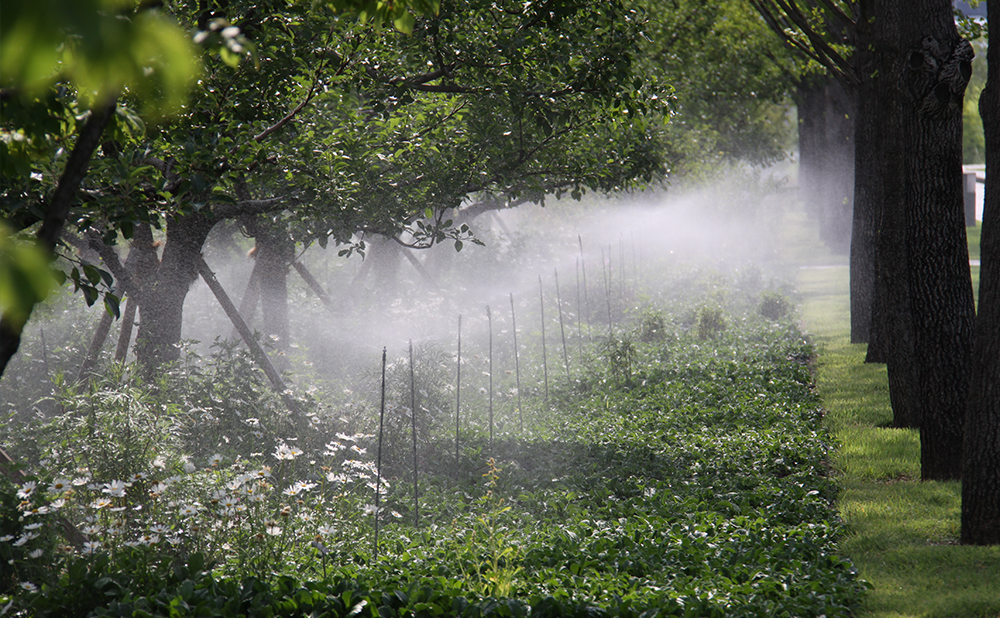 Conserve and reuse water, reduction of wastewater discharge
AMOREPACIFIC Group strives to minimize the impact of effluents generated at our business sites on nature. Pacific Glass reduced the amount of wastewater by 20% or more compared to the previous year by reducing the amount of chemicals used in wastewater treatment and optimizing the wastewater treatment process. In addition, the AESTURA production site and Pacific Glass have replaced an old dehydrator early with a high-efficiency dehydrator to improve dewatering efficiency and to reduce wastewater and waste generation.