Customer-centric quality standard
Safe Products
Amorepacific deeply understands and relates to the vast concerns of customers and has put in place internal safety standards more stringent than legal or academic safety standards, ensuring thorough compliance.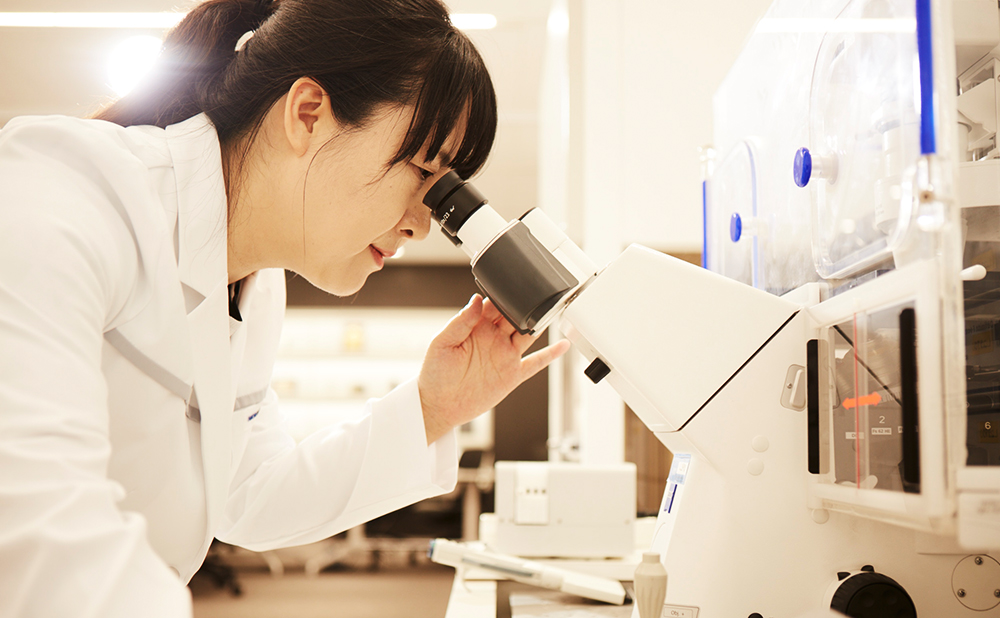 Product Safety Assessment
Amorepacific has in place various safety tests, including skin irritation, skin allergies, irritability, and eye irritation, for products containing ingredients deemed safe and we assess the potential impact on skin to make the most optimized prescription. This is our core principle in developing our products so that the benefits and safety is ensured and maintained throughout the entire process of customers using our products.
Amorepacific's Product Safety Research
Amorepacific conducts various research to ensure product safety that our customers actually feel. This includes testing for preservation against microbial contamination to ensure hygienic safety during use and verifying safety of the human body in using products. Verifying impact on and safety of the human body, especially, is a process of making improvements by checking inconveniences customers might potentially feel and various sensitive skin characteristics. The following tests are conducted.
Irritation and irritability testing (including eye irritation and irritability)
Allergy testing
Non-comedogenic test for sensitive skin
Tests per scalp type (sensitive, oily, dry, and others)
Oral mucosa irritation test
Use test to confirm the integrated safety in customer use environment
Amorepacific's research journey on sensitive skin can be found in details here.
Learn More
Quality Standards for Packaging Materials
Packaging materials are also an important part of the product. Amorepacific conducts research and development as well as quality management according to its strict internal quality standards. Such quality standards include a wide scope of standards not only on the material of packaging, but also its impact on the environment, its recyclability, and functionality. More information on Amorepacific's effort in pursuing eco-friendly packaging can be found here in detail.
Learn more
Development History Tracking System
The entire process of Amorepacific's research and development is conducted with records kept in real time regarding ingredients, raw materials and formula of each product based on a digital management system. Therefore, if needs, we can track the history of products.