Customer-centric quality standard
Absolute Quality
Amorepacific deeply understands and relates to the vast concerns of customers and has put in place internal safety standards more stringent than legal or academic safety standards, ensuring thorough compliance.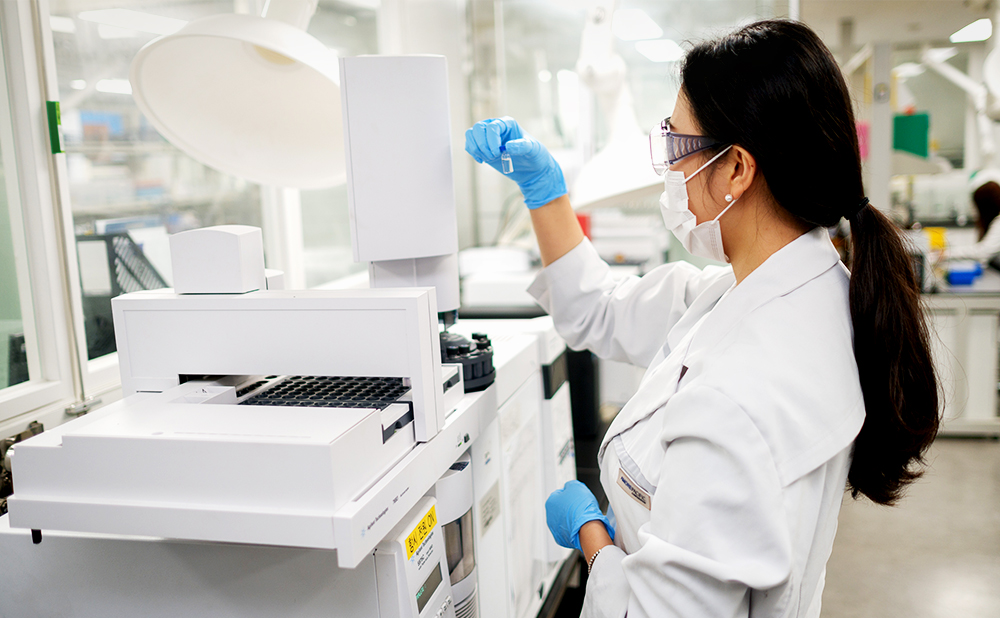 Absolute Quality
Amorepacific defines quality of its own standards as 'Absolute Quality' to ensure an absolute level of quality beyond a certain level for customer trust and safety. We manage and assure quality rigorously based on three categories – safety, efficacy, and microbial safety. To ensure absolute quality, we are constantly making efforts to quality innovation by standardizing our quality standards, enhancing experts' capability, and continuing to improve and add testing.
Manufacturing Technology for Safety & Quality
Amorepacific has continued to innovate and develop its own unique manufacturing process to provide the best value for our customers and satisfy their needs. Amorepacific is pursuing digital transformation in its production process to achieve a customer centric 'Smart SCM' by digitalizing, connecting, and achieving autonomy in its supply chain. Through our effort, we will provide products with no defects so that our customers can feel safe to use.
Learn more