Natural Ecosytem
innisfree Green Forest Campaign
innisfree is dedicated to giving back to nature by planting trees together with our employees and customers. Its passion for preserving forests began on Jeju Island with efforts to conserve the Gotjawal Forest, and continued to foster forestation such as by preventing desertification in Inner Mongolia and creating forests in ASEAN regions. By expanding innisfree Forests across the world, innisfree continuously strives to preserve the value of nature.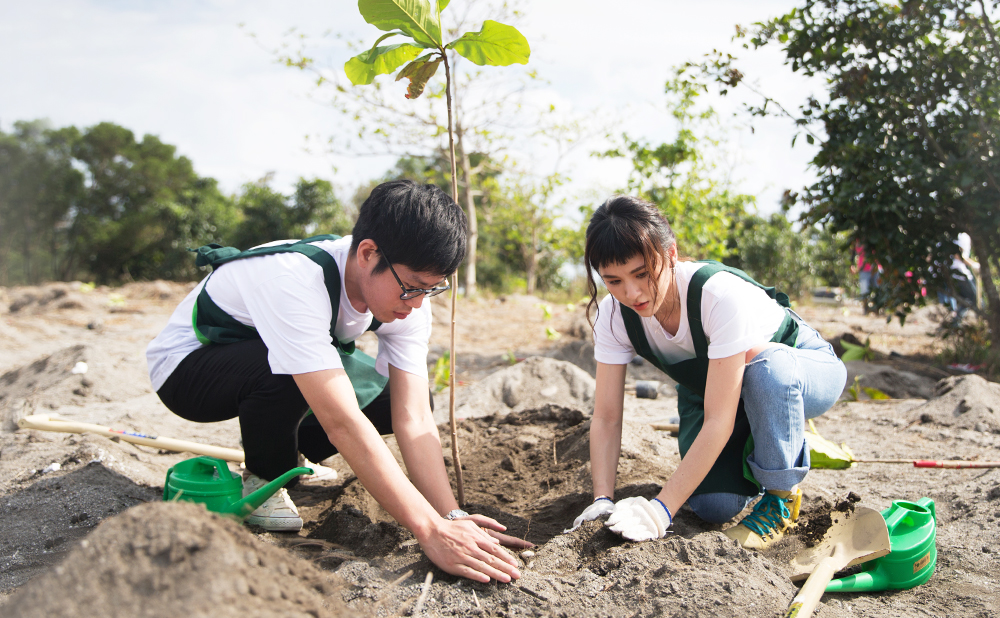 innisfree Forest
Protecting Jeju Gotjawal Forest
Jeju's Gotjawal Forest, also referred to as the lungs of the island, is the largest evergreen forest on the Korean Peninsula, playing a key role in the ecosystem of Jeju Island. To protect this forest from gradually disappearing, innisfree donates a part of the proceeds from 'Forest for Men' line every year to the Gotjawal Trust of Jeju. innisfree's donations are then used to purchase woodland up from private owners to prevent any exploitation, and contributes to guarantee the forest's survival for the future.
innisfree Forests across the World
Creating innisfree Forest in Taiwan Taimali

Taimali Beach, located across a vast area in the southeast region of Taiwan, is a coastal area prone to floods caused by typhoons and the northeast monsoon every year. To protect Taimali Beach, innisfree plans to lead preservation activities by planting 10,000 trees every year.

Planting Wetland Trees in Malaysia

To raise awareness about the environmental benefits offered by the wetlands in Malaysia and to contribute to the prevention of global warming, innisfree plants 600 trees in Malaysia's Raja Musa Forest Reserve every year and plans to continue activities to create healthy wetlands and forests.

Restoring US Klamath National Forest

Klamath National Forest, located in California, US, experienced the devastating effects of wildfires and drought that occurred over several years. Since June 2018, innisfree, in collaboration with 'Arbor Day Foundation', the largest tree-planting nonprofit organization in the United States, has continued to plant trees to restore Klamath National Forest.

Planting Trees in Bansur, India

Bansur is a town located in Rajasthan, a state in northwestern India, and is an area that struggles to create forests due to its high temperature and dry climate. innisfree plants trees in this area where desertification is in progress, supporting local farmers to practice sustainable farming.

Indonesia Forest Campaign

Bogor, also called 'the city of rain' while boasting its beautiful scenery, is a region that faces frequent flood damage during the wet season. In partnership with WWF Indonesia, innisfree plans to plant 6,000 trees every year to prevent floods and to support the soil's capacity to store water.

Planting Trees in Inner Mongolia, China

To prevent desertification in Inner Mongolia, China, innisfree began a tree planting campaign in the region in 2012. The brand forms a green expedition with innisfree members, customers, and NGO organizations, planting 10,000 trees every year in Kulun Qi desert in Inner Mongolia.
Accumulated Achievements (2012~2019)
Planted Trees

152,600

trees

Participated Amorepacific Offices

8

offices