Culture
Mise-en-scène Short Film Festival
Amorepacific has been sponsoring Mise-en-scène Short Film Festival since 2002 to promote Korea's short films and to identify talented up and coming directors. We aim to continuously support and sponsor short films, which is an area that receives relatively less attention, as most of the support for the film industry focuses on blockbusters, to identify unique directors, actors and films as well as to contribute to the development of Korea's film industry in the long term.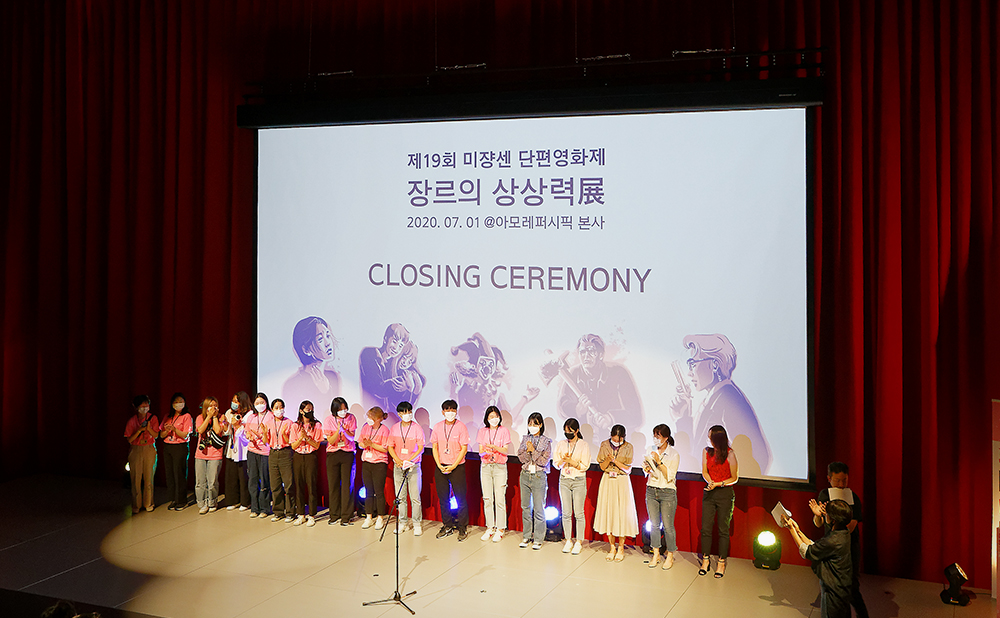 I LOVE SHORTS!
Mise-en-scène Short Film Festival, A Place to Spread the Wings of Infinite Imagination
Mise-en-scène Short Film Festival (MSFF) first began with the goal to expand the base of short films, which are the foundation of the Korean film industry, and to identify talented up and coming film directors. Under Amorepacific's unique sponsorship principle 'sponsor, but don't interfere', MSFF has become the core of true culture management. Star film directors, including Kim Han-min of 'The Admiral: Roaring Currents', Na Hong-jin of 'The Wailing', and Yoon Jong-bin of 'Nameless Gangster: Rules of the Time', debuted through MSFF. New actors and actresses, including Ryu Hye-young, Ahn Jae-hong, Choi Woo-shik, and Han Ye-ri, also debuted through MSFF. Amorepacific plans to continue to support the short films, a less popular genre of art, to identify talented directors, actors and actresses, and films.
MSFF! Differentiate with Genre
Under the banner of 'Imagination of Genre Exhibition', MSFF focuses on identifying unique films with bold imagination. The names of each section were selected by renowned directors in the film industry. Director Park Chan-wook borrowed from director Hou Hsiao-hsien's 'A City of Sadness' to name the section of films that cover social perspectives, while directors Hur Jin-ho and Kim Dae-seung chose director Krzysztof Kieślowski's 'A Short Film About Love' for the name of the melodrama category. Director Bong Joon-ho borrowed director Stephen Chow's 'King of Comedy' for the comedies, while directors Kim Jee-woon and Jang Joon-hwan chose for horror and fantasy films the name 'The Extreme Nightmare'. Lastly, directors Kim Sung-soo and Ryu Seung-wan named the action and thriller category 'The 40000 Blows', a variation of director François Truffaut's 'The 400 Blows'.
Accumulated Achievements (2002~2019)
Films Entered

14,537

films

Number of Viewers

152,350

persons