Culture
Amorepacific Foundation
Amorepacific Foundation was established to support academic research, education, and culture programs to discover the unknown values of our culture and communicate them with the public. Since it was established in 1973, the Foundation supported academic research that communicates with the world around core keywords 'Asian Beauty' and 'women and culture' across the fields of science and arts, beyond the boundaries of everyday life and academics. It has shared the results with more people to lead to the discovery and creation of other new values.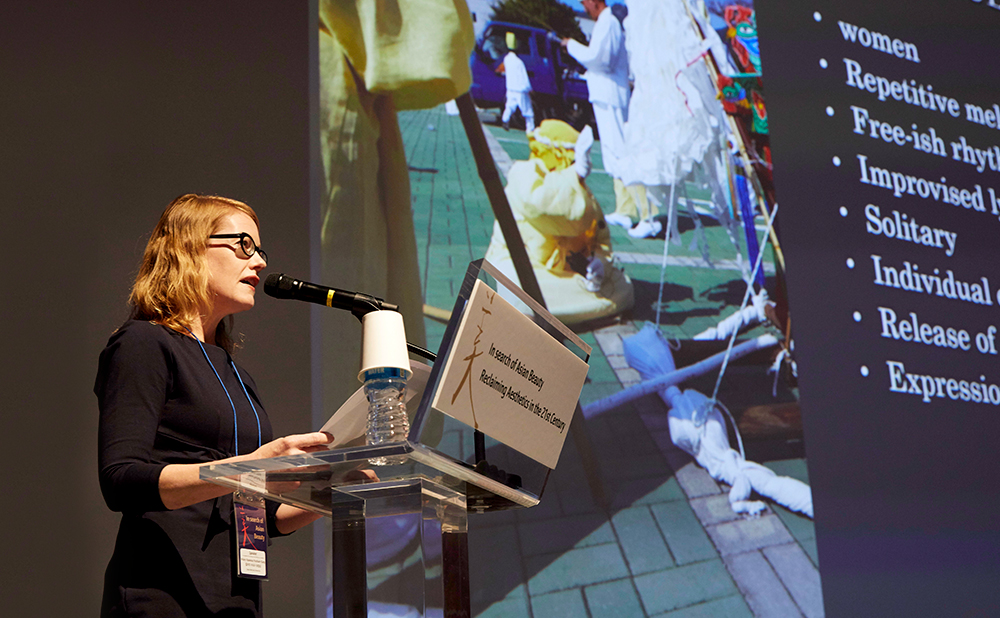 Identifying the Value of Culture, Communicating the Values with the Public
Supporting Research on 'Women and Culture'
Since 2007, the Foundation has supported research on 'women and culture' conducted by researchers with doctoral degrees. 'Women and culture' is Amorepacific Foundation's long-term research theme and the Foundation has planned to identify excellent research across various fields on the theme, in support of research of multiple layers on the lives of women and their culture beyond space and time. The Foundation publishes outstanding research papers in book form, to share the results with the public and promote communication.
Supporting Research on 'Asian Beauty'
Research on 'Asian Beauty', which has continued since 2011, focuses on studying Asian beauty, which values the beauty found in everyday life composed of five senses and the aesthetic experience, unlike the perspective on beauty of the arts and human body of the West mostly with a focus on visual aesthetics. Study results are published in the form of 'Asian Beauty' series, and the Foundation plans to publish the research in a series of a total of 20 volumes starting from its first publication in 2014.
Humanities Lecture, 'Asian Beauty'
To share the results of the 'Asian Beauty' research with the public, the Foundation has designed a series of lectures, which first began in 2012, as a way to share the ideas and opinions of experts from a wide range of background with the public. The Foundation plans to continue to communicate with the public with interesting and unique themes on 'Asian Beauty' every year.
Amorepacific Forum
Amorepacific Forum was designed to bring researchers together to discuss openly about Asian's quality of life and Asian beauty to seek various trends and opportunities our societies face. We hope the forum serves as an opportunity for researchers of various disciplines to freely communicate and exchange ideas so that the values we pursue can be shared with more people and connect to other knowledge or academic asset.