Best-in-class manufacturing operations and highest degree of quality throughout the entire production process.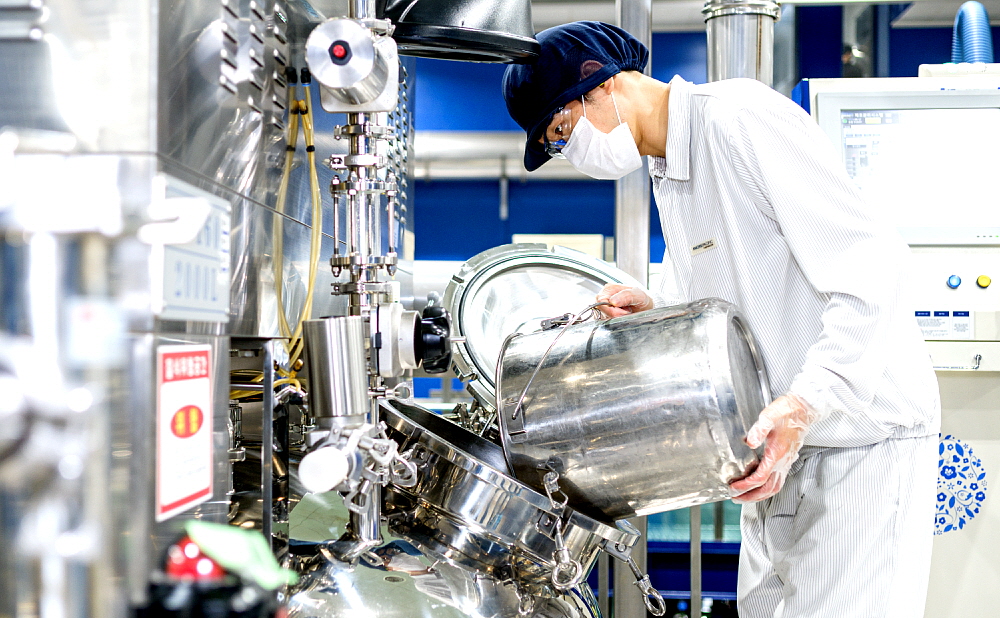 Beautifully making quality products for over 70 years
In 1932, Dokjeong Yun, mother of Amorepacific founder Sungwhan Suh, made her first beauty product: a pure, hand-pressed hair oil made from camellia nuts. Yun believed in the importance of using the highest quality raw materials, and never hesitated to procure the best camellias for her oil from peddlers who would travel the Korean peninsula to deliver goods. Yun, would spend extra hours extracting the flowers' oil. Today, that focus on artisanal craftsmanship and dedication to quality remains at the heart of everything we do at Amorepacific.
Establishing our own rigorous quality standards
Amorepacific strictly manages manufacturing quality with three key categories of safety, efficacy and microbial safety, in order to provide the definite trust and satisfaction for customers rather than just a comparative advantage over competitors. For rigorous management and supervision, SCM standardizes quality analysis criteria, improves analysis expert capabilities and updates quality test factors. In addition, continuous innovation of manufacturing process is one of SCM's core competencies. We constantly make efforts to ensure manufacturing quality throughout the entire manufacturing process by our integrated management system which minimizes variables.
"One IT" Infrastructure System
We developed the Global Manufacturing Execution System (G-MES) to monitor planning, performance, warehouse operation, and production control in real time. This has allowed us to standardize our production process for our entire supply network in one user-oriented tool. Our Global Quality Management System (G-QMS) handles quality-related data for our manufacturing process, from development to customer quality assurance. Together, G-MES and G-QMS make up our integrated One IT information management system.
Prediction Technology
Cosmetics manufacturing requires extreme precision; minute differences in the production process can have a tremendous effect on the integrity of the final product. To minimize variation in end product, and to maximize quality, we have implemented a system to predict which directions and at what speed production contents flow. Since 2012, we have analyzed countless flows and made modifications to the production processes and structures of our facilities. We have gone a step further by using this data to build facilities whose layout and structure is customized to particular cosmetics formulations, a manufacturing innovation unique to Amorepacific.
Manufacturing Standardization with RCS
With the goal of standardizing quality across production facilities, we constructed an IT-based Recipe Control System (RCS) that regulates the entire cosmetics manufacturing process. Our RCS has enabled us to eliminate human error from the manufacturing process, which minimizes deviations in quality, and enables us to continue delivering the healthiest, safest, and most effective products to our customers.