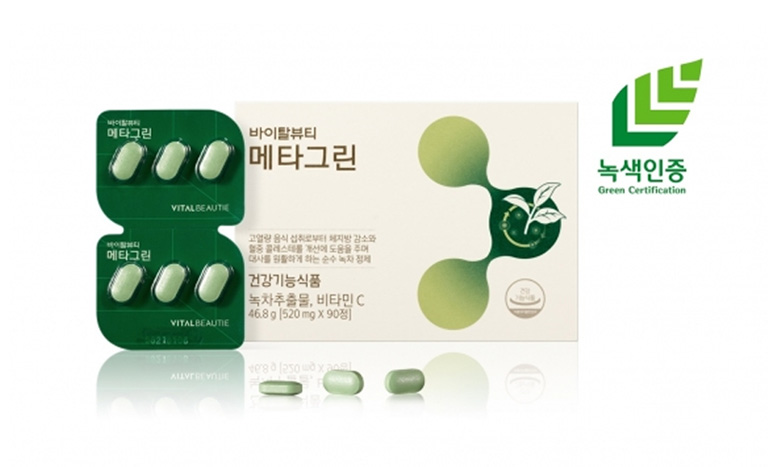 Amorepacific Green Tea Extract First in Korea to be Acknowledged for its Effect by Ministry of Food and Drug Safety
Amorepacific, which has cultivated the wastelands of Jeju into one of the world's top 3 tea fields, has studied the infinite potential of green tea. Since the 1990s, it has conducted research on green tea ingredients and their effect and held green tea symposiums to share its findings. Based on research findings, we began to study green tea to develop it into health functional foods or health supplements beyond its purpose for brewing tea. VITAL BEAUTIE successfully developed green tea extract that contains highly concentrated catechin by finding the optimal temperature, extraction time, and solvent that increases the catechin content by studying the changes in catechin depending on harvest time and the different parts sampled from the green tea leaves of OSULLOC's organic farms. The green tea extract developed by VITAL BEAUTIE was verified for its benefits from test tube experiments to human trials. It was the first in Korea to obtain recognition of the Korean Ministry of Food and Drug Safety for its benefits in reducing body fat and improving blood cholesterol. VITAL BEAUTIE has since continued its research into the benefits of green tea in improving health.
Development of Clean Beauty Prescription that Prioritizes Customer Reassurance
VITAL BEAUTIE is dedicated to the continued research and development of health supplements to be developed as safe products for the body even for long-term intake for customers' health and beauty. Green tea extract has helpful benefits to the body such as antioxidant properties and in lowering body fat and improving blood cholesterol. But customers voiced concerns that the extracts cause slight pain in the stomach. VITAL BEAUTIE lab, therefore, applied enteric coating so that the effective components of green tea do not dissolve in the stomach to minimize the side effects and pass through until it reaches its target organ, the intestines. VITAL BEAUTIE also applies tablet technology that minimizes additives that may raise concerns, such as silicon dioxide or Magnesium stearate, which are inevitably added in the process of manufacturing tablets. It continues to upgrade its products into green tea health functional foods that contain natural ingredients in high content.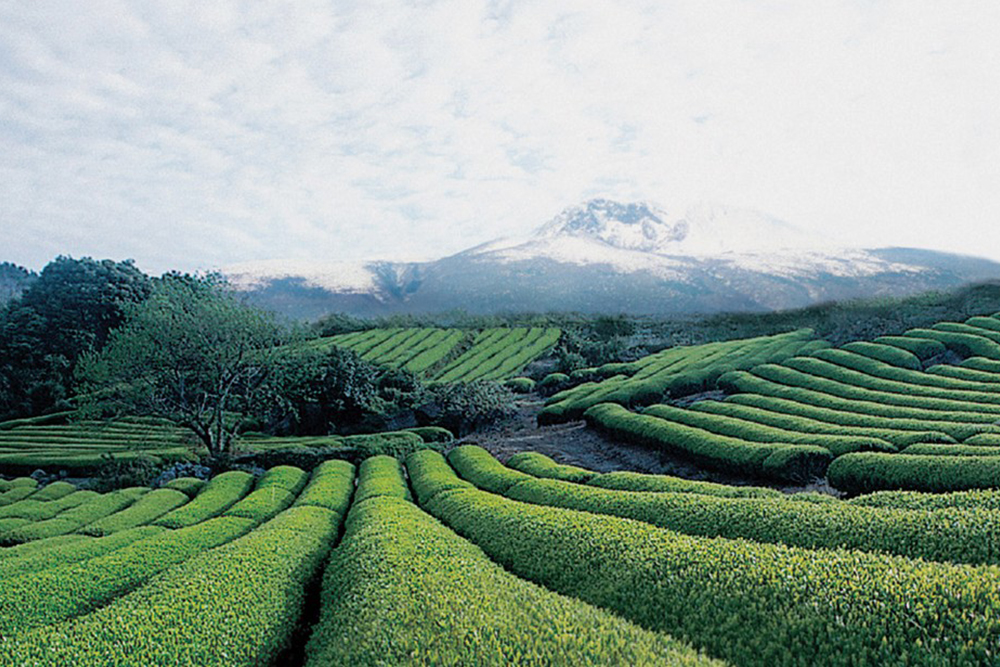 Sustainable Green Tea Supplements Research
Amorepacific's green tea supplements are made with the goal of developing sustainable products that consider environmental and social responsibility. Green tea byproducts that remained after extracting the effective component catechin used in health functional foods were all discarded. However, Amorepacific researchers found that there is significant amount of ingredients beneficial to the human body other than catechins in green tea leaves through decades of green tea research. They developed a new green tea component extraction method and extracted 'green tea polysaccharide powder' from green tea leaves as an ingredient. This reduced the amount of green tea waste by more than 90%, minimizing environmental impact. We received green technology certification and green technology product certification for the ingredient and product from the Ministry of Agriculture, Food and Rural Affairs.