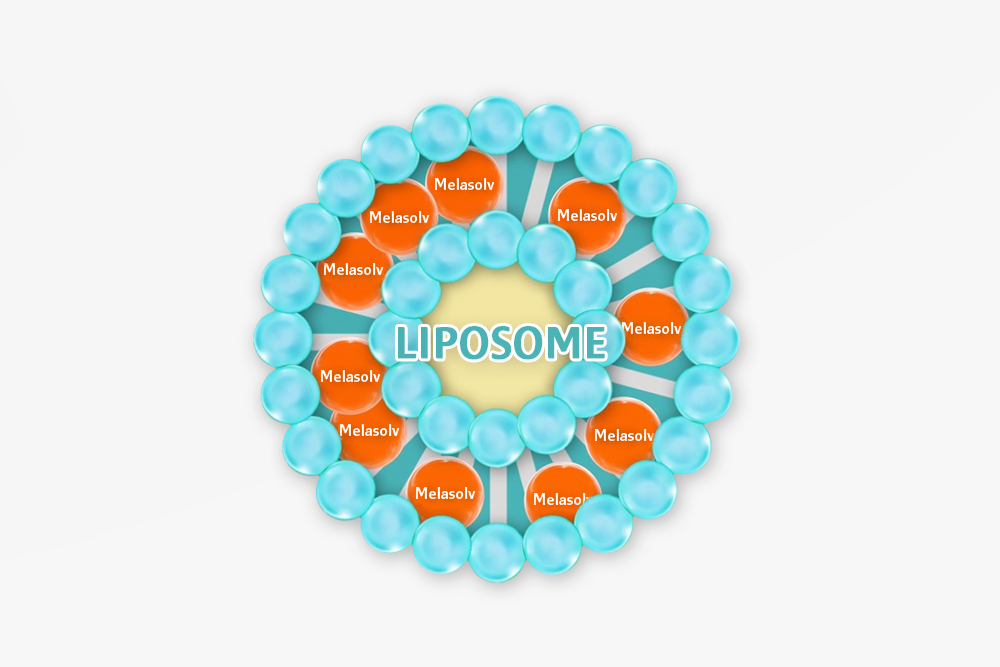 Concerns around the Safety of Existing Whitening Ingredients
It was known in the past that direct inhibition of tyrosinase, the key enzyme in melanin biosynthesis, is the most effective way to whiten skin. And phenolic compounds that were effective in inhibiting tyrosinase were commonly used in whitening products. However, as shown in a recent case of company K overseas, this approach may lead to causing problems like vitiligo-like symptom, which sparked an increasing need around whitening products with a safer mechanism than direct inhibition of tyrosinase.
Killing Two Birds with One Stone – Whitening and Safety
To achieve safer whitening, Amorepacific studied numerous compounds with various structures over a long period of time, away from the existing phenolic compounds, and found that there is a way to achieve a more excellent whitening effect without using phenolic compounds or going through a mechanism of direct inhibition of tyrosinase. Based on our research, Amorepacific developed Melasolv, a whitening agent that can realize whitening effect safely.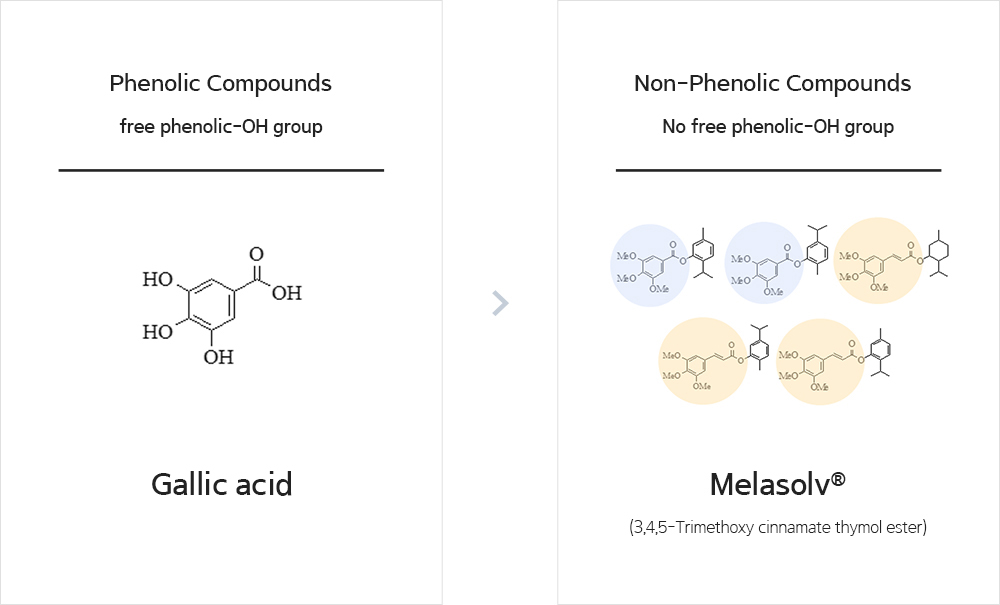 Outstanding Whitening Effect
Melasolv was found to show whitening effect not by directly inhibiting tyrosinase activity, but by suppressing the expression of tyrosinase. It was proven to be effective for hyperpigmentation disorders such as melasma and lentigines. Melasolv can also alleviate hyperpigmentation caused by environmental pollution such as fine dust, a recent issue gaining much interest.

Efforts to Maximize Whitening Effect
Furthermore, we can maximize the whitening effect of products that contain Melasolv by increasing its compatibility in the formulation and its penetration into skin using various formulation technologies such as soft oil capsules and liposomes.