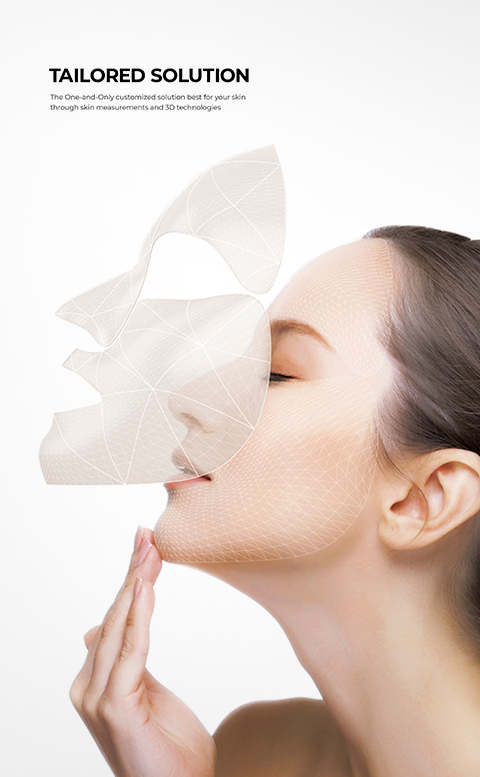 Technology Tailoring for All by Respecting the Differences of Customers' Faces
Previous facial mask pack products were limited in that they could not reflect the differences among customers such as different face sizes, location of the eyes, nose, and mouth, or conditions of different skin areas. Amorepacific R&D Center developed a tailored mask pack manufacturing device utilizing 3D printing technology. The Tailored 3D Printing System designs a mask pack automatically by considering the locations of the customer's eyes, nose, and mouth as well as the areas of the forehead, cheeks, and chin based on an image of the customer taken with a smartphone camera. A 3D printer prints hydrogel along with ingredients appropriate for the skin conditions of different facial areas, creating a tailored facial mask pack. Customers can get the product made on the spot at the store right away.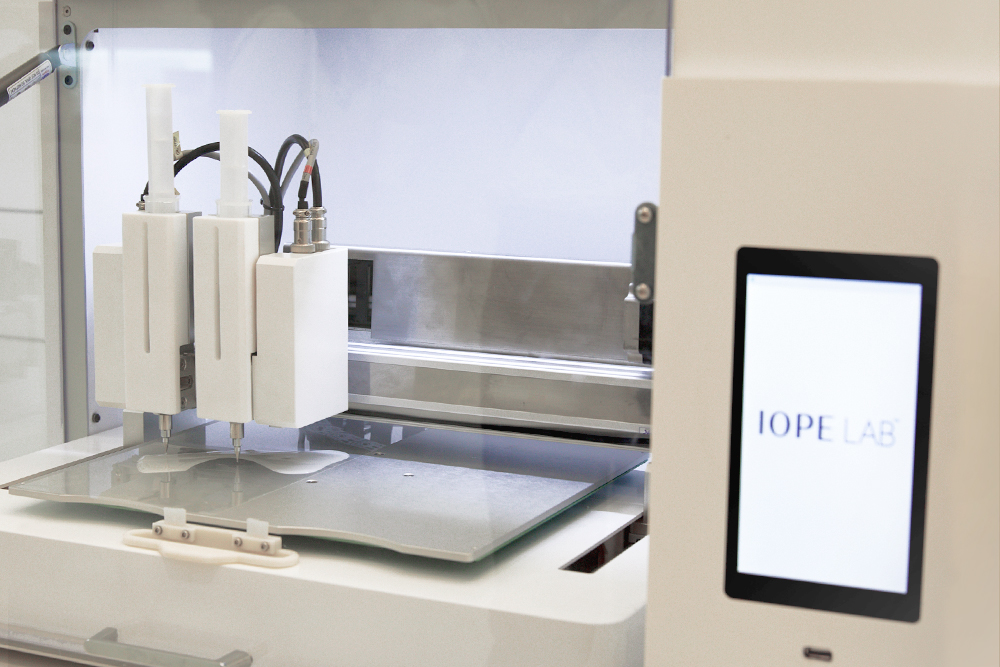 Formulation and Production Technology of Cosmetic Material in 3D Printing
Generally, 3D printing applies the use of materials with a certain hardness like plastic. However, it was difficult to use the existing technology to create a mask pack to apply to the face while delivering moisturizing effect. Amorepacific utilized the 3D bioprinting technology of Korea Institute of Industrial Technology and applied it to print a cosmetic material appropriate to apply to the skin, creating a facial mask pack. To achieve 3D printing of such material, Amorepacific developed a nozzle module that discharges hydrogel for skincare, a temperature and environment control system, and a formulation technology suitable for 3D printing.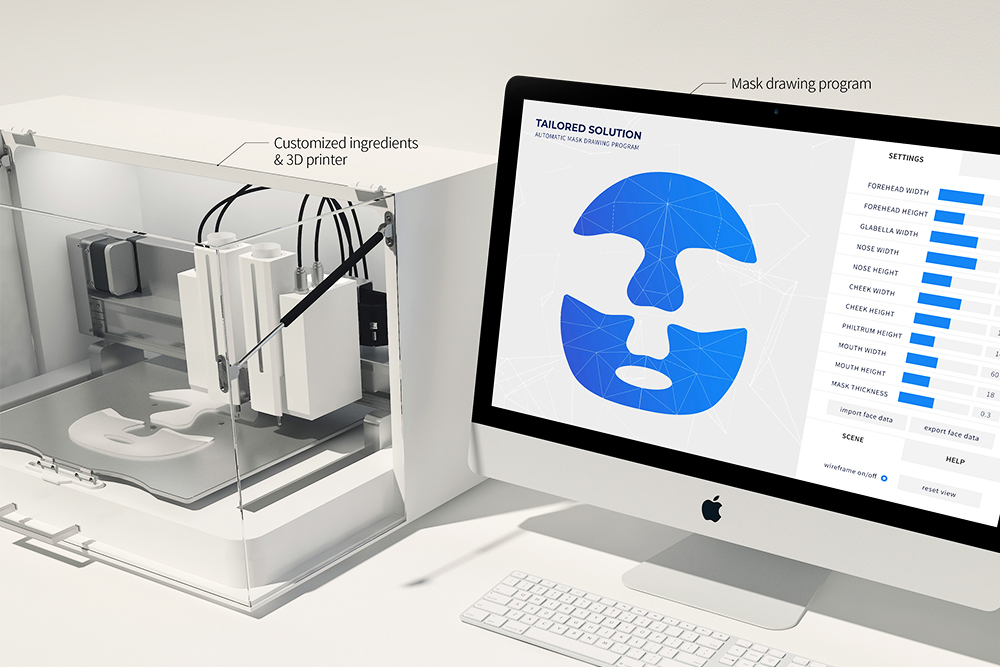 Technology Recognized for its Novelty and Value
Amorepacific IOPE Lab's tailored solution is the first ever service creating a tailored facial mask pack for customers using 3D printing technology. It received the Red Dot Design Award and CES Innovation Award, acknowledged for its value. Amorepacific R&D Center will continue to provide various tailored products at customer contact points and bring innovation in manufacturing through various technologies as well as 3D printing technology, recognized as one of the most important technologies in the era of the 4th industrial revolution.