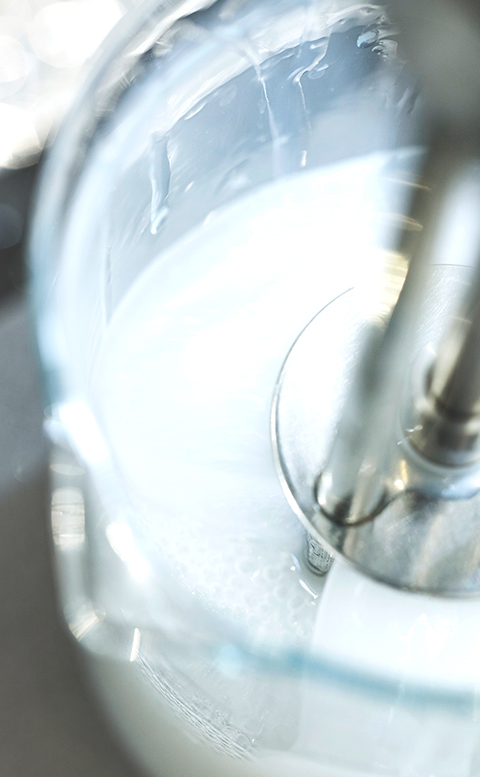 19 Years of Evolution to Melting Cream and Skin Refiner into One Phase
The number of steps in skincare routine is gradually decreasing but applying skin refiner and cream is an essential and crucial step in skincare to millennials. According to a consumer analysis, cream ranks among the top in search words related to moisturizing and is considered as a crucial item in skincare. However, many feel uncomfortable using cream because of its stickiness or oiliness due to the heavy formulation.
Amorepacific sought to find ways to contain the moisturizing ability of a cream in a light skin refiner formulation for easy and convenient skincare by combining the advantages of a skin refiner and cream into one product. After 19 years of diverse and persistent research, Amorepacific developed Cream Blending TechnologyTM that melts down cream wholly into a skin refiner.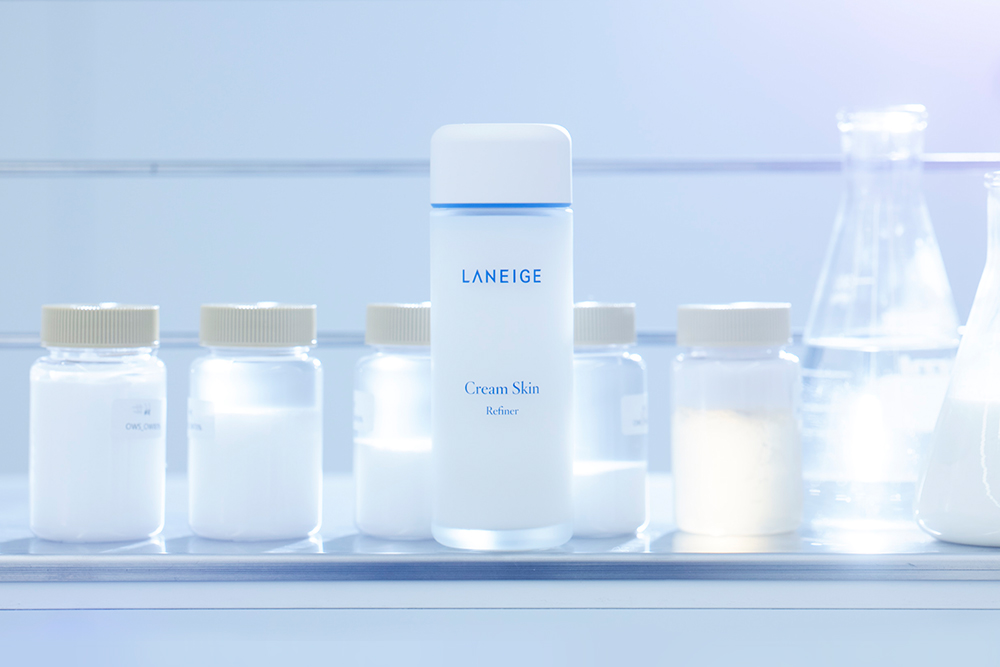 In the process of melting cream of a high viscosity into a skin refiner of a low viscosity, the content splits into a smooth cream layer called crema and a skin refiner layer. Amorepacific's Cream Blending TechnologyTM mixes the two separated layers and splits them finely so that they can blend into one whole liquid form. With this process, Amorepacific created a cream skin refiner that has a light texture like skin refiner and absorbs well while containing the moisturizing ability of a cream product.