AMOREPACIFIC
Our Story
It has been more than 70 years since we first embarked on this great journey of beauty to build A MORE beautiful world. The dream and passion of Amorepacific founder, who looked out into a wider world beyond the Pacific, became clearer over time. We constantly continued to challenge ourselves to become the best and the first, and as a result, became a company beloved by customers around the world. Amorepacific creates New Beauty, transcending the limits of the past, to help everyone discover their inherent beauty and realize true beauty in their lives.
Suh Kyung-bae
The current Chairman & CEO Suh Kyung-bae has strengthened the company's core competencies centered around the values of 'beauty' and 'health' since he was appointed as CEO of Pacific Corporation in 1997. With outstanding management ability and extraordinary leadership, Chairman Suh led Amorepacific into a global beauty company beyond a beauty company that represents Korea.
Chairman & CEO Suh Kyung-bae strongly believes that the value of New Beauty that only Amorepacific can deliver will further enrich the lives of customers. Through customer-centric philosophy, active investments, and continued R&D efforts, Amorepacific is dedicated to unveiling a New Beauty that customers around the world have never experienced before.
Chairman Suh and all members of the Group will strive to achieve the company's great mission of 'We make A MORE beautiful world' and unwaveringly continue to work to make Amorepacific into one of the world's most respected company.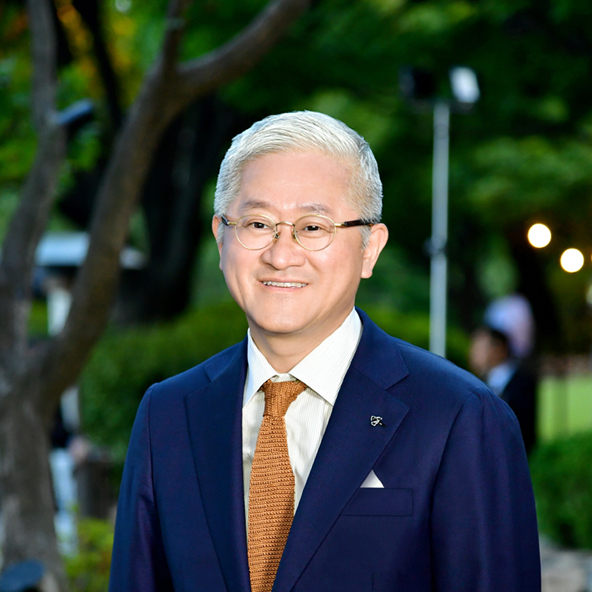 Suh Sung-whan
In 1945, nearly 10 years after Yoon introduced her oil, her son founded Amorepacific, a company that grew from the seeds she planted. Following his dream to "contribute to humanity by creating beauty and health through technology and care," he established Korea's first cosmetics research laboratory and dedicated focus on R&D and innovation. He also sought to restore and reinvigorate cherished traditions. In response to the decline of Korean tea culture, Suh Sung-whan began purchasing wasteland in Jeju Island and transforming it into lush tea fields, reviving Korea's rich history of tea culture, honoring the earth, and re-popularizing Korean green tea.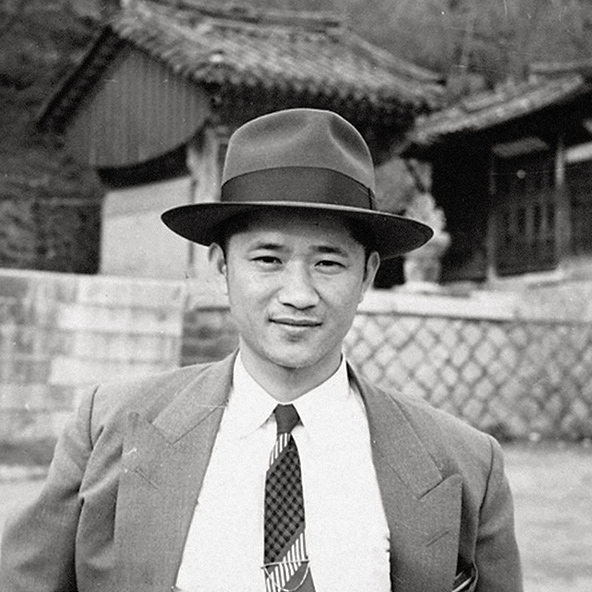 Yoon Dok-jeong
Amorepacific is rooted in a long history of sustainable sourcing first established by Yoon Dok-jeong, who began by creating pure, hand-pressed oil collected from camellia nut trees in the 1930s. Yoon was known for her generosity, and was always ready to provide a meal for a stranger, customer, or friend. She offered a product that connected customers with the simple elegance of the earth, and was committed to passing this purity on to them. Yoon believed in the importance of using the highest quality raw materials and refused to compromise on the quality of single product she sold. Her son, Suh Sungwhan, watched and learned from his mother's spirit of independence, intelligence, generosity, and compassion.